Freelancing is an effective tool for artists and writers to provide service to the clients on a short term contract. Long term commitment can be tedious and consuming, especially when you have got other things to do.
You may be a student of law, technology, media ,medicine etc. and full time dedication and availability for a project may-not be possible due to your hectic academic schedule. Freelancing is an easy and effective solution to let your passion earn you money and commendations.
You can be your own boss and you can be your own employee, all you need is clients. Not to forget the perks of freelancing besides earning your green notes is getting you certification and references to build your CV.

Freelancing is undoubtedly a very lucrative option to be opted for in today's economic scenario when the global economy is not very stable and one may lose a corporate job any moment due to extensive lay-offs done by the organizations as an outcome of recessive economy.
Freelancing means to be your own boss and pursue a career that you really love and enjoy to do. But there are certain tricks of trade that can be adopted by freelancers in order be successful in no time. Some of the tips are as follows:
1. Talk to several prospective clients
Many of you may be introverts but you should not refrain from interacting with complete strangers. These may be unscripted interactions with people and this helps immensely the freelancers who are networking to get new assignments and contracts. customer-discussion
Your clients will be people who may be sitting next to you on planes and trains, CEOs whom you called e-mail and even friends-of-friends-of-friends. So, even if you are an introvert, try and strike a conversation with your prospective clients.
Today due to the advent of internet, the world has become smaller and you may very easily approach clients even from other countries as the works can be exchanged by e-mails and payments can be made by PayPal or international money transfers.
2. Pitch to clients you are interested in
Whether you are a freelance writer, graphic designer or a marketer; your clients will be specifically hiring you for your skillsets and not for the comprehensive knowledge of their company or industry.
Do not hesitate to go after and follow the companies you think you should because of your experience but rather pursue companies or work to believe in. Because if you are not interested in the work you are opting for, it will be even harder to finish because you do not have a boss looking over your shoulder.
3. Being more productive as a freelancer
You should set a time target or a timer and aim to finish the work within the stipulated time. Because as a freelancer, the more you produce, the more you make. If you do not produce enough, you do not make enough. So, productivity is a major concern.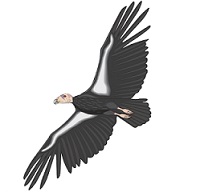 4. Value risk
The freelancer's need to constantly produce can lead to one of two emotions. The first is anxiety and you won't make enough in order to support yourself without a steady paycheck.
However, in order to make it, you need to side with the second emotion which is the excitement of knowing your earning potential is unconstrained. You should keep your attitude right in order to maintain your spirit as a freelancer and earn a steady income.
5. Know how you work best
One of the joys of working for yourself is that you can work is whatever environment is best for you. Introverts have an edge as they do not have to interact with a lot of people when you are working as a freelancer. On the other hand, the extroverts who feed off other's energy can join the co-working spaces or develop an intimate working knowledge of the city's best coffee spots. It is ideal to find your flow, even if your tribe is just you.
6. Forgetting work–life balance
As a freelancer you should at least forget work-life balance as conventionally defined by vacations, weekends and evenings free from work. Instead, embrace the atypical work-life balance freelancing will give you. Freelancing affords to give you the opportunity to spend your life as you see fit and as long as you can deliver your works on time.
7. Keeping track of everything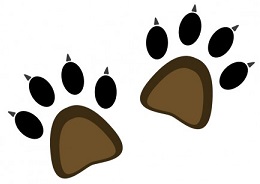 In an office, bosses keep on checking in, colleagues working on the same project and constant meetings will likely keep you in line. But once you take away the structure of the office and are forced to keep of the moving parts on your own, you really must be on top of everything. It is beneficial to keep a system in place and follow a work schedule every day to enhance productivity.
8. Knowing your worth
Freelance rates are usually higher than the salaried rates because you will be expected to cover the costs an employer normally bear in hiring an employee. It is suggested by the professionals and experts that you should pitch as high a rate as you can get away with and try to price per item rather than per hour.
Once you start to freelance, you should ideally know that any hour for which you are not properly compensated is an hour that you could have been making money doing something else. There is so much to do in our present society that time never meant money more than it does right now. You can ideally file taxes to be legally safe.
9. Relishing what freelancing has got to offer
The ability to work anywhere is one of the biggest benefits freelancing will offer you. You should be grateful for this and ideally use all the opportunities in order to energize you to work harder and in larger volumes in order to make more money. Also you can be your own boss and do not have to follow orders of the boss that employees in a corporate office usually are bound to do.
10. Brushing the skillsets
The most important requisite for being a successful freelancer is having proficient skills. The versatility and flexibility of your art and the ability of molding it in accordance to the requirements of clients is a must. In freelancing you may get all kind of work that may or may not stir your personal taste. A successful freelancer is the one who can provide a 200% to anything and everything offered by the client.
11. Learning the technicalities
Freelancing is a business after all. The prominent rule of any business is the assurance and contraction of work. You need to have a written word before you can deliver the service to avoid any fraudulent practice.
Three things to keep in mind:
Use of contract on every project
An extensive contract to your every project can be a tedious and unnecessary task. Instead you must keep a few points in mind while documentation of contract:
Assurance of originality and non-plagiarized work
The stipend offered.
Confidentiality of clients' proprietary information.
Getting a down payment :
You may face hassles and stifling during the payment of a project. One of the major issues regarding freelancing is not getting paid on time or not getting paid at all. You must mention to your client in the preliminary discussions the terms and percentage of down payment you expect.
Transparency to your client:
Your portfolio must only contain the domains you are an expert in and you should not blabber skills you know nothing about. Be transparent to your client. You are the brand you exercise and you may not like bad name brought to it. It is wise to be profile specific.
12. Building contacts and references
As convincing as it may sound but getting your business flourished at the very start is a myth. You need to work it out with your people and their people. You need to build a chain of contacts to get in the contact of clients. The better service you offer the more work you fetch. Advertising on social media sites, setting up a LinkedIn account and getting a business card is a must to start with. Remember being good in what you do is not going to get you clients at your door. You need nectar to attract bees.
13. Digital marketing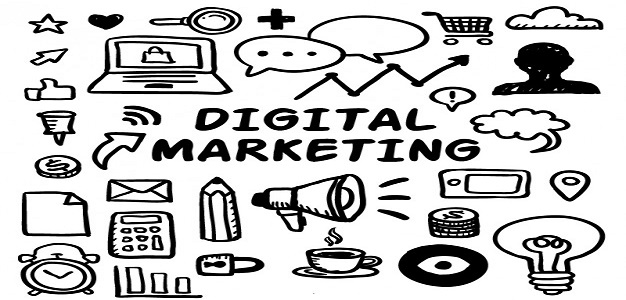 Digital marketing refers to setting up your market online You can advertise your venture on social media sites and develop blogs to promote your work. The other important aspect can be getting an app to connect to people easily and spreading your word as fire. This stage of freelancing can explode an exponential growth to your business. 'You need to tell before you sell' and make your story worth catching.
14. Get going
The last and the most important step is get going through all the initial hassles with perseverance and determination. Be a visionary but don't fear your inability to determine the probable future occurrences. Take a step and you will know the direction of the further journey. Don't walk on clouds, elevate from the ground and fly to clouds. Keep going and never dare to stop!