Selecting a niche for your blog can be a headache sometimes. Choosing a wrong niche can drive you to loss of money and hard work that is the reason choosing a niche which is right for you is important.
Many People waste their time and energy on a niche which is nearly impossible to rank. For, e.g., – Social Media websites and News Niche Websites.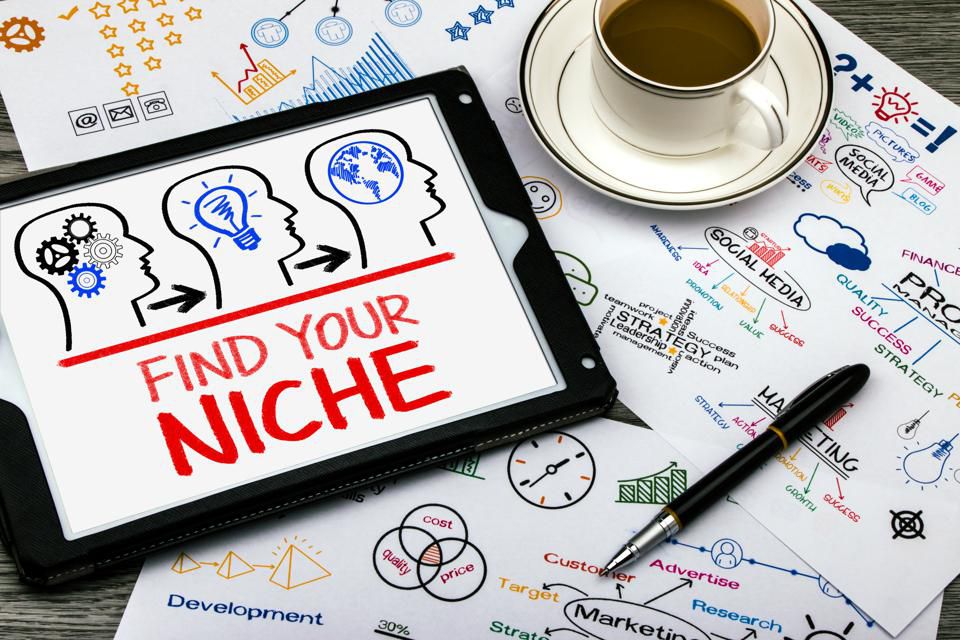 So, that is the reason I am today going to write The Ultimate Guide to Choosing a Niche.
Choosing the Niche You Rock 
For me, I was interested in tech stuff. I used to test out various ROMs, tweaks on my Android mobile phone which landed me to open a tech blog and I opened it because I rocked at it and now, it is up and running successfully.
I would always suggest choosing the niche you are good. Many people end up getting Health niche blogs and run it by just copying others; there is no way to success until and unless your content is 'Unique.'
I would also suggest for choosing a niche other than hacking or other stuff like that because there are chances you may not get Google AdSense Approval in your life and there are also chances to get your Blog or Website De-indexed or may lose rankings because of Google's Updates.
Some of the niches which have High search volume and low search keywords too which are somehow easy to rank are as below –
Tech niche – Can be competitive for most of the keywords but if you can find low competition keywords, then you can rock! Well, this is the most common niche too.
Health Niche – This is somehow a niche filled with high and medium competition keywords. I would only recommend this niche if you have experience with this and write unique and quality content daily.
Viral Niche – This is the new trend running in the Blogosphere right now. It requires a lot of hard work and needs to be updated daily. You don't need to worry about traffic because all these sites mainly run from Social Traffic which gives somehow low CPC but still, can earn without doing SEO and link building.
Niche Sites – These types of sites can make a lot of Money every month. All it takes to do it is the perfect link building and getting a Medium Competition Buyer keyword.
Micro Niche – It is still rocking the blogosphere and many bloggers are earning $$$$ every day just because of this niche. However, it takes time and a lot of hard work to rank these types of websites or blogs.
Now, it is up to you that what niche suits you the best! Now, Lets come to our next topic which is checking the Competition and keyword analysis.
Niche Competition and Keyword Analysis 
Well, this is the most important aspect in choosing the perfect niche which is for you. If you are a beginner and thinking to start a niche site, then don't even think! You need some experience and skills first. I would recommend you to go with Tech niche because it has many post ideas and with low competition keywords, you can rank and bank!
Now, let's start that how can we do the perfect niche competition analysis.
There are various tools available in the market, but I will suggest you do a manual analysis. Let's see how we can do a manual analysis.
Doing Perfect Competition Analysis Manually [The Best Way] 
For doing manual analysis, you would need a Chrome Extension known as SEOQuake. SEOQuake is the same company which made SEMRush which is a mind-blowing tool for research and keyword analysis. Now follow the steps given below!
Download and Install SEOQuake Chrome Extension from the Google chrome store.
Now, Search your desired keyword in Google.
SEOQuake would show the website's stats below every result.
Important things to note –
If Wikipedia is ranking on that keyword then it makes the keyword hard.
If there are sites which have less than 100,000 Alexa, then it can be hard.
Check the post updated date, If it is updated recently then it can be hard, but if it is published recently then it can be somehow easy to rank.
Now let's learn how to do competition analysis with tools.
Doing Competition Analysis with Tools [Effective Sometimes]
So Guys, I am going to tell you the best tool I have ever used to do competition analysis. You may have heard about this tool, it is none other than Long Tail Pro.
Long Tail Pro is a paid tool which costs around $250 now, however there are many cracked versions available in the market which is great but I don't support piracy as the developers have put so much of effort so why do its piracy!
Now, let's know that how can we do the competition analysis of your niche's keywords.
Open Long Tail Pro and put in your keyword and let it search. Long tail pro takes some time searching so don't worry just sit back and relax.
Now, there would be columns there which would include the Keyword Search Volume, KD (Keyword Difficulty) and many other things.
So, we need to click on calculate keyword difficulty and it would now produce a score and that is what we want. If the keyword difficulty is less than thirty, then go for it and if the keyword difficulty is more than 30 then you need to do a lot of hard work
Conclusion:
So guys, this was it. I hope that you might now choose your perfect niche. I would only suggest everyone to take the niche in which you are good. I Hope that you liked the article and if you did then please share it with your friends because Sharing is Caring! If you have any doubts or queries then feel free to comment down below as we love to listen from our dear readers.
Stay Tuned for more stuff
Peace.