The urge to make money 'online' has been on the priority list of those who are inspired by the likes of Mark Zuckerberg and more. But not all can own a Facebook or Twitter, right?
So some choose to blogging while others choose a different genre of making money online. In our previous pages, we have already discussed "How to Start A blog"
With a crowd of bloggers erupting online at the drop of the hat, we at STUFFONIX decided to to get you some tips on "How to Kick-Start a Perfect Micro Niche Blog"
So first of the question, WHY DO I NEED A Micro Niche Blog? Well, with a Macro website, you can surely make big money. But with hoards of visitors, at times it becomes difficult to manage the website all by your own.
Here comes "Micro-niche" to your rescue: it can offer you great results through multiple micro niche blogging accounts and requires much less efforts.
A micro niche site means connection with a "specific keyword or product" or "nice website ideas". For example, "Eat Healthy, Cook Healthy" keyword, it will define about 'cooking light to stay healthy' blogs only.
So, how to start a micro niche blogging website? Mark my words, to create niche website, is NO rocket-science. So, let's get started with key steps on how to start a micro niche blog site.
1. Do Some Soul Search
Well start with answering these two simple questions:
What is your knowledge forte?

What is your passion?
Brainstorm and the resultant overlap is fodder for your micro-niche blog. For instance, my answer was — exploring not-much-known places in India— that I actually enjoy doing, passionately.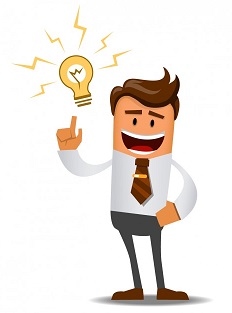 2. Research Micro Niches, Choose the Right One
Unfortunately, not everything you have knowledge about or you are passionate about, may be appropriate for a micro niche blog. You need to dig deeper into your treasure of passions to excavate the right niche for your blog…you need to generate niche website ideas.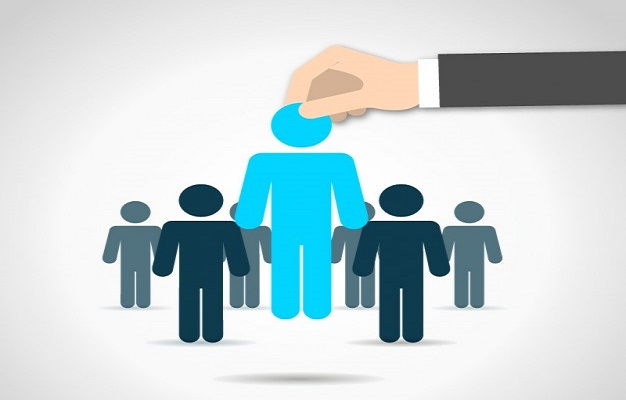 Research some generic terms around each niche that you are planning to work on and later
jot-down and analyse the result on the following parameters:
How intense is the competition w.r.t. each niche?

How good are the competitors' blogs– A-grade professionally or just up-to-the-mark or an amateurish work?

How can you do better in this already flooded arena?

What will keep you different from others?
Then start using the right keywords to be used in your blog. Make a list and keep it handy to be used later. Keep this list fluid, keep adding more and more keywords to it.
3. Understand What It Takes to Improve Search Rankings
Get ready, gear up because boosting your new blog's visibility is a daunting task. Yes, pushing up your blog's search-rankings takes longer than you might even imagine. You have to stay unique and make a sustained effort. Remember, no short cut can get you to Google's first page.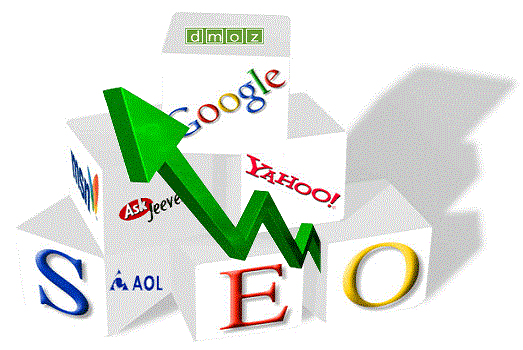 We are giving out some "SEO tools" to help you search find the right keywords for your Micro Niche Blog. And also here is the detail on "how SEO really works" to make your micro niche blog successful.
4. An Eye-Catching Logo
Your micro niche blog is a brand — an extension of your ideas, passion and a source of money. Treat it like that. You had a passion to create niche website. You did it. Now there is no better way to highlight this effort, on a world scale, by getting a professional, eye-catching logo to represent your Micro Niche Blog.
There are plenty of online options to generate your idea of logo to paper and bring it to reality.
5. Use a Customized Theme
Any and every micro niche blog needs to look professional. Not like it was done in a day. Remember the saying…"Rome was not built in a day." So go for some good research to select a distinctive or completely customized builder theme.
Set it apart from the crowd of a million micro niche blogs out there. WordPress give out thousands of free themes which are really good. So if you have a low budget, you can start with these. And when budget permits upgrade the theme by paying for certain add-on tools. Simple.
6. Stick to a Realistic-Publishing Schedule
Plan your posts. Do not go ahead without a plan. Stock up stuff you need to publish, set dates and do it. Always keep one thing in mind, once you have begun pulling the crowd to the blog, your audience will have days and dates set in their mind to look out for a new blog post.
so plan it out very well, just creating niche website is not done. You need to strategise the blog posts in such a way that audience looks forward to it. You can even hire quality freelance writers, to provide you pre-scedhuled content, if your budget allows.
7. Pursue Good-Fit Affiliate Relationships
If you're serious about generating income through a micro niche blog, then support from good & fit affiliates is a must. They are the ones who will pay you for every click or purchase made through your site. You can check few affiliate post written by us.
8. Stay Evergreen, Stay Visible
With rare exceptions, the most successful micro niche blogs are always about an evergreen content.
It is as simple as the fact that BREAKING NEWS will not always stay alive. So your content has to be the one which has no expiry date.
Just generating niche website ideas or to create niche website is not enough; you have to work hard to keep your blog unique and evergreen. Once you have learnt this trick, the game is easy.
We suggest you read our previous article on "Top 50 Blogging Tips" and "How to get Blog Post Ideas"
9. A Domain Name with The Right Keyword
By now you already know that blogging is a game of search engine optimization. And the top most thing to keep in mind regarding this is to find a strong domain name for your micro niche blog or website. In simple words you need a targeted keyword or product name. This would help optimization for the SEO.
To generate "A Domain Name with The Right Keyword:" you will have to go back to keyword research tools and chart out a coherent keyword strategy.
Your first post on the micro niche blog must be in tune with all the above, so that the SEO can boost the visibility of the blog as well the website.
10. Complete Content Strategy
A well-planned strategy is a must before you post articles or products at your micro nice blogging site. And prior to that you always need to check out all the competition for your keyword.
For instance, find the long-tail keyword for your primary keyword taking advantage of "Google Search". Below the search results, you will find many related keywords or long-tail keywords related to the main keyword.
After making a list of all these, ensure you incorporate each and every keyword, at appropriate places, to generate a sustained and good traffic flow. Don't just throw keywords into the content, plan and place them wisely.
11. Perfectly Monetizing A Niche Blog
After all said-and-done, here comes the final step–choosing the right monetising program for your micro niche blog. This is all about having a key source to your online earning, your top reason for setting up a Micro Niche Blog.
There are some programs you need to choose for your site: Google AdSense and Affiliate source such as Amazon Affiliate.
You must read my previous article: The Must-Know Facts Before Being A Professional Blogger
I also wrote a word of caution while affiliating with Google AdSense, do read it as well: Main Reasons Why People Get Banned By Google AdSense
Here are also few more necessary tips on "How to Monetize your blog"
And like we are doing it step by step, always backlink or in simple words interlink your fresh post with a previous one that has some or the other relation to it, so that you can provide your audience with the best possible information in one single post. The game is, don't let them wander to hunt more information anywhere else.
12. Never Lose Hope
Whatever you do, don't get discouraged. When you have full faith in the niche you have selected for your micro niche blog and it drives through your passion, then it will work…even if it takes a little time. Truly successful micro niche blogs take time and dedication to bear desired results.
We also suggest you read: New SEO Optimization Techniques to Promote Your website
After you have set up A Micro Niche Blog, do tell us How's your micro niche blog is faring? Let us know in the comments column!
Or if you have any further queries, then also you can post them in the comments columns, I will answer them personally. All the best!
©Mahima Sharma
Mahima Sharma, Columnist stuffonix.com Author is Ex-News Editor CNN-News18 & ANI ( a collaboration with Reuters)