Starting your journey in a new field of business is never easy. Especially when it's a business such as blogging where every second post you read about the field is misleading and there are only a few successful persons who'll help you out.
That's why today we have brought you a list of Top 50 blogging tips to make your blog amazing. While these blogging tips are not everything you need to succeed in this business, these are the fundamental things which will help you in going further.
Top blogging tips to make your blog amazing
Before the takeoff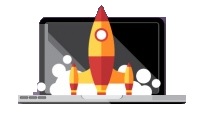 1. Choose Your niche wisely- Choosing the wrong niche can make your blog fail even before the start. So the first blogging tip anyone successful blogger will give is to start a blog in a niche you are genuinely interested in.
2. Make a content plan- Google loves consistency. So before the start decide how often you'll post and do follow the schedule.
3. Prepare Articles – Since consistency is important, you should prepare at least 10 blog posts before starting your blog and keep the same number of articles ready for emergencies.
4. Bit only as much as you can swallow- If you are a new blogger start with just one blog and increase the number to only a limit with which you are comfortable.
5. Have a plan – Know exactly where your blog to be one or five years later.
6. Have a schedule- Having a schedule for everything is a great way to keep everything under control. It's one of the best blogging tips I can give you to achieve your goals.
7. Have deadlines, follow them strictly- if you a lazy ass like me who can't follow a schedule, then have a deadline for everything and follow it STRICTLY.
Blog design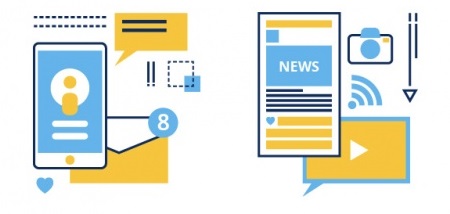 1. Choose a simple theme – the fancier the theme, the slower it loads and the harder it's to find your desired content. So the first blogging tip related blog design is to always go for simple.
2. Two column blogs are love – Unless you are going to post 5+ content each day. Choosing a two column theme is the wisest option.
3. Have proper navigation – Having a search box and primary categories dividing your blog posts is must. having secondary categories and other navigation options is also good.
4. Contact info – Place a direct content info(phone number, email) on your home page and have a proper contact form.
5. Don't dodge the legal requirements – Even if it's a Blogspot blog, have a privacy policy, have a disclaimer.
6. Other important stuff – Having a brandable domain and customised logo, as well as a proper sitemap for your blog, are also some blogging tips which will only make things better.
Writing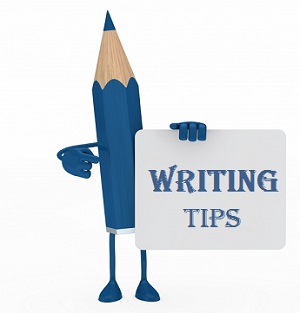 1. Make it readable – Don't have a list of keywords and then add a few words in between to make an article. First, write a readable article and then add keywords to places where it won't bother the reader.
2. Make it correct – One grammar or spelling mistake or a factual error, and your blog loses half its credibility.
3. Be true to yourself(and the audience) – Make sure you believe every word you pass to your audience. This is one of the best blogging tips any blogger can give you ever.
4. Share what you learn – People love reading content with real experiences. Don't be shy about sharing your success story (and failures).
5. Make it awesome – Audience makes your blog profitable. A returning Audience makes it a brand. Make sure each piece you deliver is of the best quality and it never disappoints the reader.
6. Read Read Read – The more you know, better and more useful your blog posts will be. Simple.
7. Keep it short – Nobody has time to read useless information. Give them what exactly what the reader wants. Nothing less. Nothing more.
8. Use images – As the saying goes an image is worth a thousand words. So it's a good blogging tip to use relevant images with each post.
9. Create catchy headlines – A catchy headline is always better than a normal one containing only your keyword.
10 . Videos – Having a video explaining the post in the bottom or having a related video attached with the post not only helps the reader but impress google as well.
Communications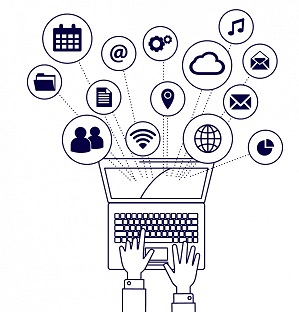 1. Social media – Set up proper social media channels for your blog so your audience can reach you easily. A Facebook page and Twitter handle is a must. Having other channels depending on your blog is also a good blogging tip.
2. Proper navigation – A reader should easily be able to go to access your social media profiles or contact you through your blog from the homepage itself.
3.. Encourage communication – Ask questions about your post at the end of each post, encourage readers to ask questions they have in mind.
4. Ask what they want next – Building a brand means giving the audience what they want. Why not start with asking what they want to read next from you?
5. Reply to comments – Always try to reply to comments on your blog post. Even if they are not a question, you can leave a thank you message for the reader.
6. Be active on social media – having a profile is not enough, stay active, share your posts, share other posts or information you think would be valuable.
7. Be helpful – Try to help everyone who reaches you. if you can't help them, kindly let them know. Don't ever ignore a message.
8. Make relations – It's good to communicate with other bloggers in your niche and with your followers who blog in the same niche as well. This is one of the best blogging tips to stay updated about things in your niche.
9. Build an email list – Emails are still one of the best ways to communicate with your followers. Having a strong email list helps you reach more people in less time.
Growth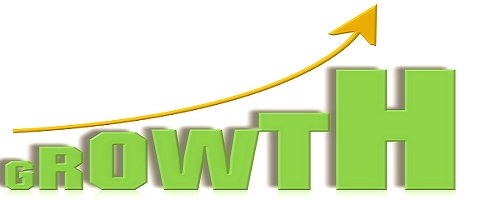 1. Start slow – Starting slow and then pacing up is better than starting fast and losing your speed.
2. Have a budget – Having a budget helps you keep your pace. Though having a budget doesn't mean you necessarily have to spend it.
3. Spend it wisely – Don't buy a new social icon pack every month or get ta subscription of useless plugins. Spend your money wisely.
4. Invest – Whatever leftover money you have or whatever money you earn, invest a part of it back into your business as well as some other businesses.
5. Be patience – A blog does not become a brand overnight. It takes time a nourishment, makes sure you treat a new blog as you would your newborn baby.
6. Market your content – While good content still has awesome value, you still need to first put it in front of people. So pushing good content at the start a bit is better than hoping for people to find it.
Inspiration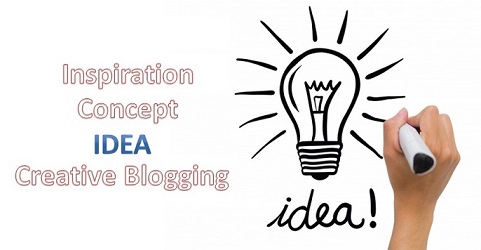 1.Find what inspires you – Everybody has his own mindset and different things inspire different people such as Yoga, meditations, speeches or anything else, So experiment and know what inspires you.
2. Keep it close – If it's a speech watch it regularly. If it's quote put it on your desk. If it's meditation do it daily. If something else finds a way to keep it close.
3. Do what you love – Inspiration is temporary and it fades away. In the darkest moments, what will keep you going is the fact that you love what you do. So find a niche in which you are genuinely interested.
4. Love what you do – Once you find your niche, enjoy every bit of your journey of building a blog in it from scratch.
5. Take a break – Burnt people can work only 25% of their capacity. So it's good knowing when to take a break is a nice habit and one of the best blogging tips i know.
6. Don't quit – Doesn't matter in which field you are, the most successful people are the ones who didn't quite. So you want to know the only rule for definite success? DON'T QUIT.
The last 5
1. Keep your accounts clear – It's a small thing, but very very important, because it helps you to get concentrate on work better.
2. Try something new, every month – if you didn't want to try something new, you probably won't be blogging in the first place. Keep that spirit alive.
3. Provide the best value – Through your posts, messages, emails or even while replying to comment, make sure you sure you provide the best value for the time the user is giving you.
4. Break the laws – That's how you create something great. Breaking the laws if how you get to know your true potential.
5. Listen to your heart, always – Simple enough, isn't it?
Wrap up
This was our list of Top 50 blogging tips to make your blog amazing, did you enjoy reading this post? what other tips you'll like to add in this list? do let us know in the comments section.