Copy and paste is the most performed activity on a computer. It is horrifying to imagine how all the work gets repetitive without this option. But, Mac users face issues in accessing this option a couple of times and they would be prompted by the error notification "Sorry, No manipulations with clipboard allowed".
If you are also facing the same issue, please go through this entire article to understand and fix the issue in some simple steps.
Method to fix the error:
Fix 1: Restart your system:
Often, this error occurs when the clipboard gets stuck. In such a case, you should re-launch it by re-starting the system.
Go to apple icon on top left corner > Select restart from the sub menu > Select Restart (if prompted)
Wait till the process gets complete.
Now check if you are able to access copy and paste action.
Fix 2: Resolve using Mac terminal:
If restarting your system does not work for you, use this alternative approach. You can quit the clipboard activity using the inbuilt terminal app. Follow the below steps to do it,
Go to Applications > Utilities > Terminal
Type the below command in the terminal and press enter.
Killallpboard
Exit the terminal on your Mac.
Check if the error is resolved, else try with the below fix.
Fix 3: Resolve using Activity monitor:
You can also quit the clipboard using Activity Monitor.
Open the Activity Monitor from spotlight, or Go to applications > Utilities > Activity Monitor.
Type pboard in the search bar located on the top right corner of the screen.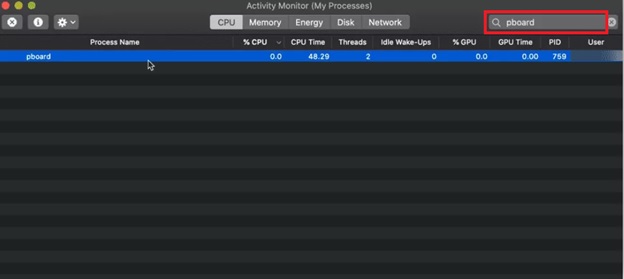 Right click on it and select on Quit.
Now check if the error has been fixed.
Fix 4: Update your system:
If the error has not been resolved, then your system might have been missing some important updates. So, you need to update the system. Follow the below steps in order to update.
Click on the Apple icon on the top-left corner of the screen.
Click on the first option "About this Mac".
Click on software update at the end of the pop-up.
Download the update by clicking on upgrade option. The Mac will automatically install the update and restart the system.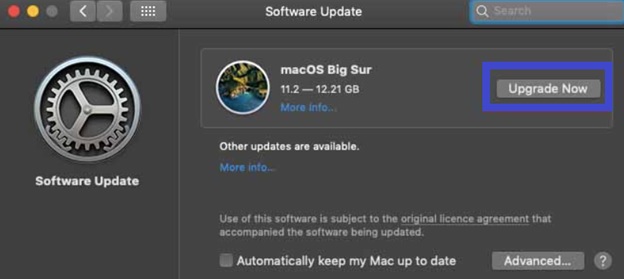 In general, we use the copy and paste option to transfer files from one location to another location on the system or to copy text from one file to another. As shortcuts, we use Ctrl + C to copy and Ctrl + V to paste. On Mac, you get this error due to third party apps failure or due to a problem in Mac OS.
Although, this error is not quite common, but annoying if you get it. I believe the above fixes would have helped you to fix the error. If you find this article helpful, let us know which fix helped you in the comment section below.