If you have been using Windows 10 over a significant period, then you should be familiar with the fact that Windows updates get auto-installed on your system. This happens with the help of a tool called Windows Modules installer that comes by default with the OS. It enables automatic installation of any update or modification of the Windows and helps to maintain the system bug-free. It is also sometimes seen with the name of Tiworker.exe.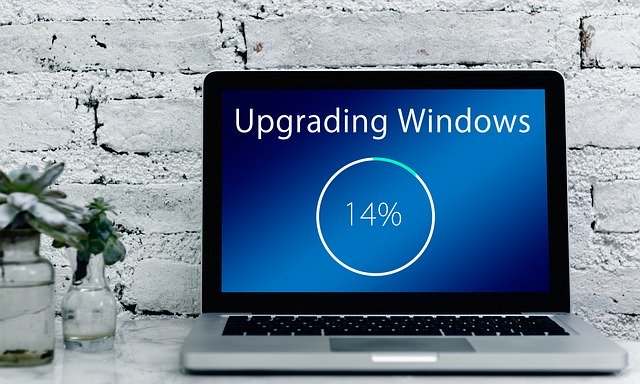 How does a Windows module installer work?
Sometimes, you may notice sudden increase in fan spin and heat release of your PC. If you open the task manager and check the programs running on the PC at that time, you may notice the Windows module installer running in the background and consuming high CPU and other disk resources. This makes your system run slow.
Microsoft releases updates on the second Tuesday of every month, it may also release updates on other days based on necessity. So, to install these updates Windows module installer runs in the background. These processes consume a lot of CPU, affecting your system performance.
Although it consumes so much CPU, if you allow it to run for some time, the process will stop once all the updates get installed.
Sometimes, if this process disturbs some of your important on-going processes. You might have to disable this and schedule it later. Although it is not recommended to disable Windows module installer completely as it prevents Windows from installing updates. If you disable it for a while, make sure you enable it after a while so as to install all the updates timely.
How to disable Windows Module installer?
Method 1: Disable Windows automatic update:
Windows module installer runs whenever it detects an update, so disabling it prevents this process from happening. Follow below mentioned steps to do it
Step 1: Open Run command window by pressing Windows + R keys simultaneously.
Step 2: Type services.msc and click on OK.
Step 3: Search for Windows module installer service.
Step 4: Double click on it and select the Manual option instead of automatic.
Step 5: Double click on the Windows update option, select Manual.
Step 6: Restart your computer.
This should stop Windows Modules installer running in the background. If in some cases it does not work, you should have to run Windows troubleshooting.
Run Troubleshooter:
Step 1: Go to Windows search bar and open settings.
Step 2: Open Update & Security > Troubleshoot > Windows Update.
Let the process complete. This fixes any bugs present and acknowledges you about updates to be done manually.
By now, the Windows module installer would have been disabled. As CPU performance would have improved, you can now do your tasks conveniently.
But! In order to maintain your system updated, make sure you enable Windows Module installer once your tasks are done.
How to enable Windows module installer?
Step 1: Open Task manager and go to services.
Step 2: Click on the open services button.
Step 3: Find Windows module installer in the list, right click on it and go to properties.
Step 4: Expand start-up field, choose automatic option and select OK.
Bottom line:
For your system to function properly, it is important to ensure the system is updated regularly. Windows module installer is the inbuilt window feature that helps your system stay updated. But! As this is a heavy process, it might disturb your work so this article helps you to identify the process, disable and enable it accordingly. Usually, this process takes around 20-40 minutes to complete if you have a good internet connection. But sometimes if you find it is taking comparatively more time to complete, try to run the Windows update troubleshooter or any antivirus scanner present in your system.