The rivalry between the two colossal mobile operating systems, Android and IOS, is not new. Since the beginning of the last decade, the battle has become so intense that it has divided the public in two. While many elite modern smartphone manufacturers use Android in their devices, IOS is limited to Apple products. Users are occasionally faced with the dilemma of deciding between the two technologies and switching from one operating system to the other.
The most significant issue that users face when switching from Android to IOS-powered devices is data transfer. The most important question they have is, "How do I transfer WhatsApp from Android to iPhone?" In reality, given the compatibility issues between the two operating systems, their concerns are valid. Android applications are not supported by iOS devices and vice versa. As a result, when users want to switch from, say, a Samsung phone to an iPhone, the WhatsApp android to iPhone transition becomes difficult.
To address the aforementioned issue, this article suggests a few methods for transferring WhatsApp from Android to iPhone. In each case, we will enlighten you through a step-by-step procedure illustrated with screenshots. In addition, we will recommend the best way to transfer WhatsApp from Android to iPhone.
But first, let us clear up some common misconceptions.
Can I use Google Drive to transfer WhatsApp messages from Android to iPhone?
There is no technical way to transfer WhatsApp chats from Android to iPhone. The reason for this is that, whereas Android data is stored in Google Drive, IOS data is stored in iCloud. The two are obviously incompatible, and the data cannot be transferred. You can, however, do so with MobileTrans (discussed later).
Is it possible to transfer WhatsApp from Android to iPhone for free?
It all depends on what you consider to be free. You can do so by sending an email (way-1). However, if you are referring to a free tool, keep in mind that no tool is completely free.
Is it possible to back up WhatsApp from Android to iPhone?
No, the same restrictions apply as in question one.
Read More: How to Share Instagram Posts to Stories with Re-Share Sticker
Method 1: Email WhatsApp chats from Android to iPhone.
The first method lets you transfer your chat history without having to download any additional tools or software. Unfortunately, you cannot do this for all of your chats at once and must do it separately for each contact.
The following are the steps for transferring WhatsApp chats from Android to iPhone via email:
Launch WhatsApp on your Android device.
Open the conversation that you want to transfer.
Tap the three dots in the upper right corner and then select 'more'.
Select 'Export Chat'.
Select email as the export method.
The chat will appear as an attachment in the email. Simply enter your email address and click the send button.
You can now access the chat from your iPhone by opening your email.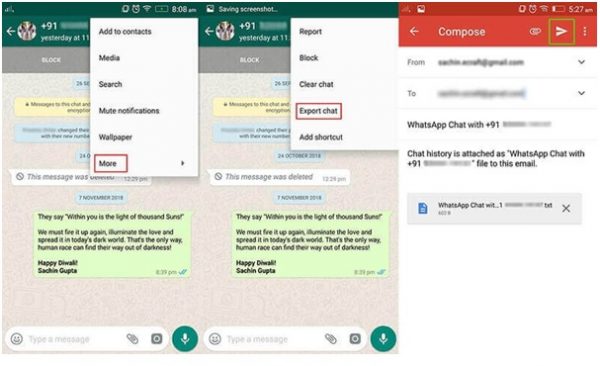 However, you will be unable to sync the chat history into WhatsApp on iPhone. As a result, the concept is unappealing.
Method 2: Wait for the official WhatsApp migration feature.
Consider how wonderful it would be to be able to migrate WhatsApp from Android to iPhone via an official feature. Yes, the numerous requests for such a feature were taken into consideration. Indeed, the WhatsApp team is working hard to incorporate such a feature into their app. But, at the end of the day, the process is time-consuming. WhatsApp wants to ensure that its users' privacy and security are never jeopardized. As a result, there is still much work to be done on the feature.
Unfortunately, few of us have the patience to wait for an official WhatsApp feature.
Method 3: Use MobileTrans to transfer WhatsApp from Android to iOS.
The tool MobileTrans is used in this method. Here's how to do it:
Start the software on your PC and select 'WhatsApp Transfer.'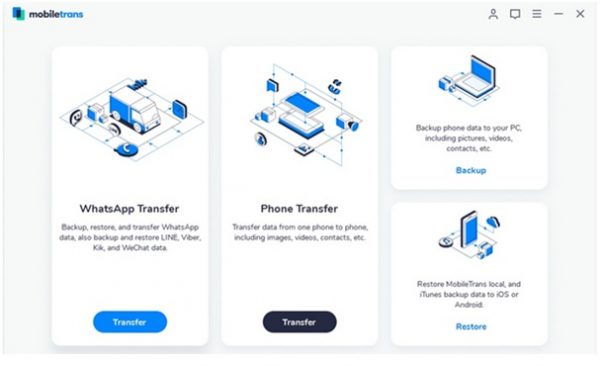 2. Select the Transfer WhatsApp Messages option.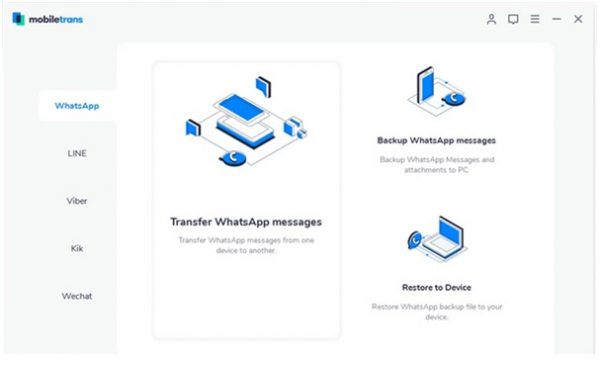 3. Connect both phones to your PC and press the 'start' button.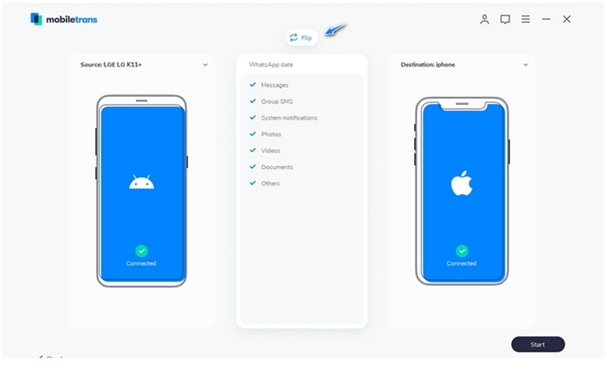 4. After the transfer is complete, disconnect the phones as shown in the screenshot below.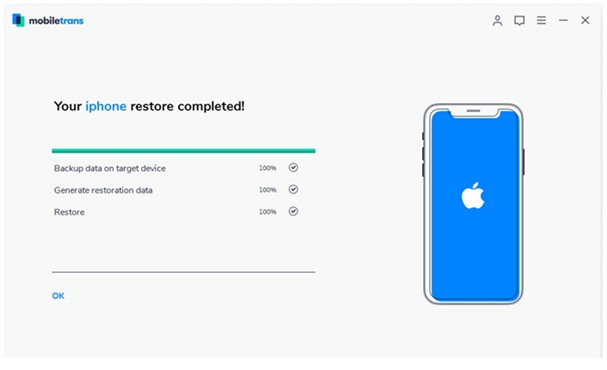 The third option is our top pick. Furthermore, MobileTrans allows you to easily transfer WhatsApp between devices and includes a number of other features. It can be used to:
Data from WhatsApp can be backed up and restored to a computer.
Any device can be used to restore the data.
Data from LINE, Viber, and WeChat should be backed up.
Clearly, there are a lot of misconceptions about the subject at hand. If you Google 'how to transfer WhatsApp data from Android to iPhone,' the results will be overwhelming. As you may have noticed, there are numerous suggested solutions, but only a few of them work. While some techniques are expensive, others take an eternity to complete.
In the worst-case scenario, the techniques are so ambiguous that the entire data set is lost. However, after extensive research and scrutiny, the methods mentioned above are the best we have found thus far. And, in our opinion, the best of the best is to use MobileTrans.
To summarise, due to technological barriers, transferring WhatsApp from Android to iPhone is a difficult task. However, this does not rule out the possibility of a solution to the problem. The methods mentioned previously have been shown to be the most effective. Among our recommendations, we would recommend MobileTrans due to its exceptional features and benefits.
Recommended Post: sim not provisioned