Manually transferring crucial information and data between two PDF files can be daunting.
Completing this task gives you nightmares when each of your files has many pages and includes complex charts.
Moreover, this operation would take days to accomplish. If you have failed to combine multiple documents into one file, say goodbye to your manual worries.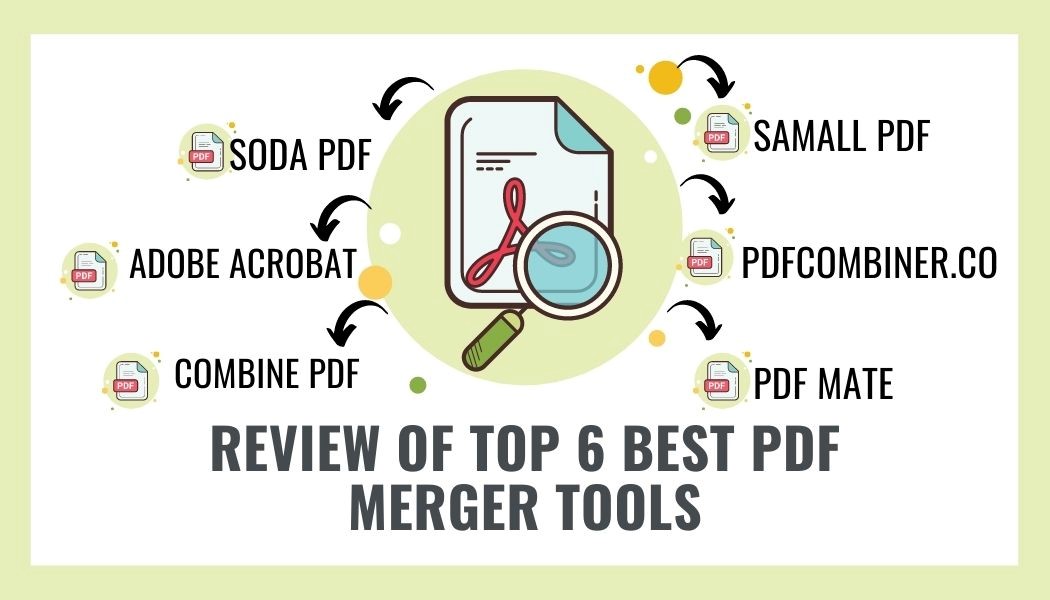 It's time to welcome top-notch PDF combiners!
In this article, you will read about the six finest PDF mergers for combining PDF files, which allow you to combine data from two PDFs without causing them to be corrupted in any way. How amazing it is!
Let's dive into the definitive guide to the top six PDF joiners.
1. Soda PDF
Soda PDF is one of the most effective solutions for combining PDF files. Soda PDF's feature of merging or combining documents is quite popular among users.

Even if you combine numerous files, you can retain all the pages' sizes and orientations within the original files. Plus, you can also make changes to the original document.
If you want to rearrange the pages in your PDF, you can do so effortlessly. However, if you do not want to include some pages in the final version, panic not!
If you have never done this before, you can read all the detailed instructions from its site for combining PDF files.
Thus, it is the quickest way to merge PDF files easily.
2. Adobe Acrobat
Adobe Acrobat is a great PDF compiler to manage PDF files quickly. One of the best advantages of this tool is its ability to send a link to the file, making it simple to open, examine, and change the PDF.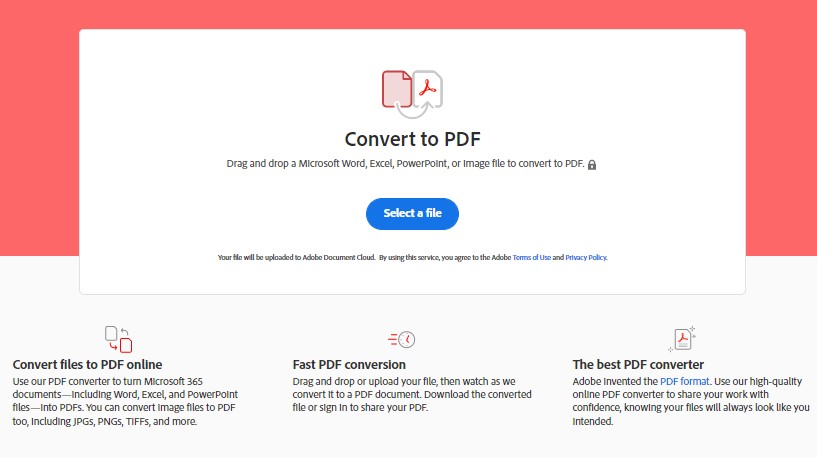 Furthermore, it is a platform that is well-suited to teamwork.
Moreover, Adobe Acrobat also allows you to combine files in Microsoft Office format and images into a single organized PDF that is easy to share with others. Its intuitive interface is simple to use.
Most importantly, Adobe is the most powerful tool in the drawing and design industry; accordingly, you can add and remove unique watermarks.
3. Small PDF
Small PDF is one of your best selections if you want to buy a paid PDF binder. This platform offers premium features for binding an unlimited number of files.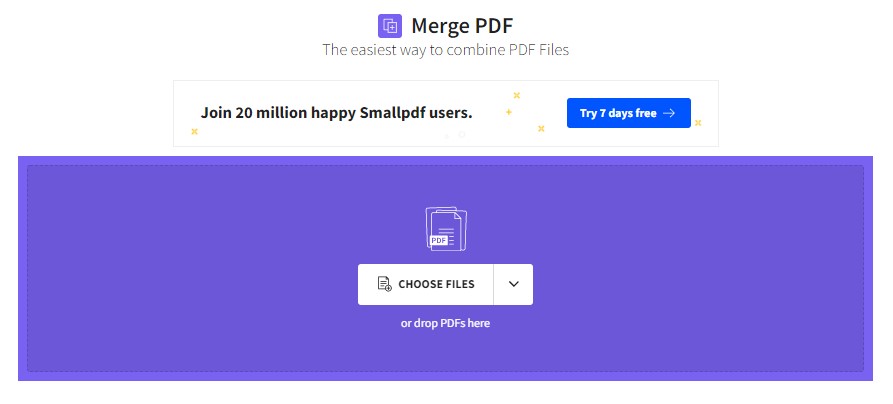 PDFs, Word documents, Excel spreadsheets, and JPGs can be effortlessly combined.
Furthermore, it displays thumbnails of your PDFs and allows you to reorder them by dragging and dropping files. While merging documents, you can also delete pages.
4. PDFCombiner.co
With pdfcombiner.co, you can take multiple operations on PDF files. Its attractive user interface provides you with various options from which you can select the options you require.
Here are some of the features of this PDF joiner.
All scanned PDFs can be converted to editable and searchable text.
You can change the size and direction of the PDF file
With only one click, you can merge many PDF files into one.
5. PDF Mate
PDF Mate is another strong PDF compiler with a wide range of features. It allows you to join, combine, and split PDFs into manageable chunks.
You can use this software to upload and handle big PDF files, delete particular pages from your document, and include particular elements in your file. Plus, you can also reorganize the information that perfectly suits your needs.
Also, you can use PDF Mate to quickly combine several PDF files and decide which pages to merge.
BMP, JPG, PNG, and TIF files can all be converted to a single PDF document. You can also create an encrypted final PDF file. This means you do not have to be concerned about someone having access to your personal information.
6. Combine PDF
This online joiner lacks the extensive feature set of the preceding software solutions, but it still gets the job done.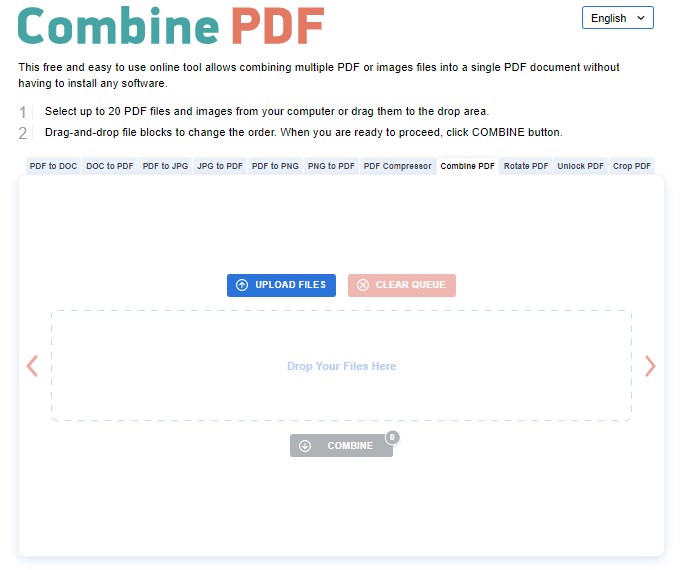 Most significantly, some other valuable utilities are available on the same website, such as modules that allow you to convert PDF files to DOC, DOCX, Text, PNG, and other formats.
You can handle up to 20 PDF files at a time. Then, all you need to do is drag and drop the selected files into the merge area. Plus, you can rearrange the order of papers.
The entire procedure will be done within a few minutes.
Features of trustworthy PDF joiners
User-friendly
All reliable PDF compilers are easy to use. Their interfaces are created professionally, allowing for easy navigation through all features.
Highly-compatible 
It is friendly with all the devices, including mobile, desktop, and others. Plus, it is compatible with Mac, Windows, and Android devices.
100% secure approach
Your entire files will be deleted from the server after half an hour.
So, you won't have to worry about security risks or anything like that. You can use an online PDF joiner to protect your privacy and sensitive data.
No installation is needed
An authentic join PDF tool does not require you to use additional system resources.
So, avoid wasting your time and let these tools meet your requirements. If all you want to do is combine a few papers without changing their layout, they are the best available platforms.
The versatile of these PDF compilers are suitable for both personal and business use.