Creating whiteboard animation videos is one of the easiest ways for visually sharing your thoughts with someone else without boring them. It helps your client to understand your perspective of an idea or it can be used as a medium for students to understand the most difficult concepts.
Although it's true that to make the perfect animated videos you need the right tool, the perception many have about whiteboard animation tools being too costly or too difficult for an untrained person to use is not correct.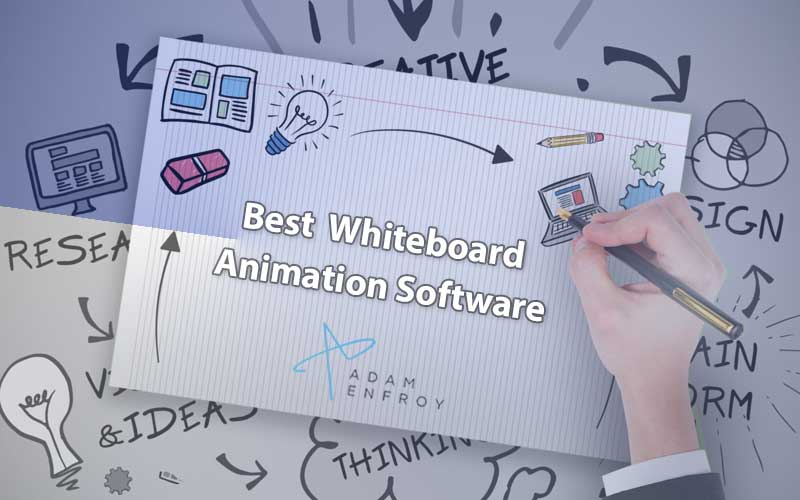 There are lots of tools in the market which can help you create the best-animated explainer videos in a matter of minutes and without digging a large hole in your pocket.
And today we have brought you a list of such Top 5 tools to create whiteboard animation video which can help you in creating the most awesome animated explainer video.
Top  tools to create whiteboard animation video
1. VideoScribe
On of the best in the market VideoScribe from Sparkol is a whiteboard animation tool which is used globally. It's one of the leading software which breaks the myth that you need to hire an expert to get an animated video made.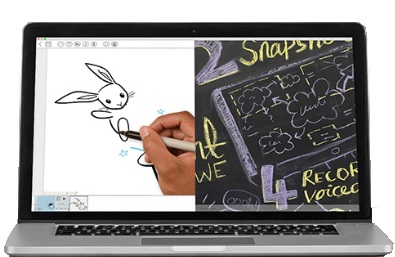 The software allows you to create video from simple ideas without having any technical expertise. You don't even need exceptional drawing talent as you just have to choose the right images and it automatically makes animated sketches out of it.
You can watch the following video understand this function better.
As we mentioned, VideoScribe is a widely used tool to create animated explainer videos and it's even used by several governments such as British government and the Swedish parliament  to explain their policies.
The app is available for multiple platforms such as Windows, Mac, android and even iOS and can be bought with a one-time fee of $480 or via monthly $12 subscription.
2. Easy Sketch Pro 3
While the earlier versions weren't so packed with features, the Easy Sketch Pro 3 carries some really cool functions which make it a suitable entry for our list of top 5 tools to create whiteboard animation video.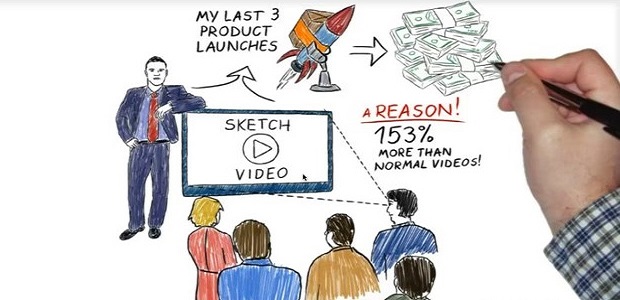 Apart from its easy to use drag and drop interface which enables you to make animated video seamlessly, the software also allows you hotspot linking to your website or social media handles such as Twitter, Facebook and more.
But that's not all, the whiteboard animation software also contains many other useful features such as adding a background music to your presentation or a large gallery containing thousands of royalty free images to choose from.
Check out the following video to understand it's features better.
The app will cost you a one-time $37 fee for personal use and $67 for its professional version, which is on the lower side of cost for premium software available in the market.
3. GoAnimate
If you want to create animated explainer videos quickly then GoAnimate is the software you are looking for as it can help you create a
whiteboard animation video in a matter of minutes.
The software has a wide range of pre-loaded scenes which you can customise as per your needs. The scenes belong to hundreds of different industries and you create a video using any of them.
You can watch a simple tutorial video to understand it's features better below.
Its ease of use can be described with just it's voice over feature using which, you can record the voice you want to use in the video and the software will sync it with the lips of the character.
Overall GoAnimate is a great tool to make an animated video without much knowledge of it and within a limited time. though it's price on the higher end and it's the lowest plan will still cost you $39 per month.

4. TTS Sketch Maker
The fourth entry in our list of top 5 tools to create whiteboard animation video is TTS Sketch Maker which is the perfect whiteboard animation software for you if you don't have an eye-popping budget but still want to make decent videos.
The app supports intuitive GUI which allows you to create a text to speech video without much effort and in less time. It also features about 25 different accents to pick so you have a lot of options to choose from depending on your needs.

However, the app is not for you if you are looking to make more advanced videos featuring high-quality graphics ( the exported video quality is still high, though).
You can watch the following video to better understand the strengths and limitations of TTS Sketch Maker software.
Overall it's a great app if your priority is to make quality text to speech videos but you may wanna try something else if your work requires you to use other advanced functions frequently. The app costs you $37 for lifetime access and comes with 30 days money back guarantee.
5. PowToon
The fifth and final entry in our list of top 5 tools to create whiteboard animation video is PowToon which is another great whiteboard animation software to make animated explainer videos.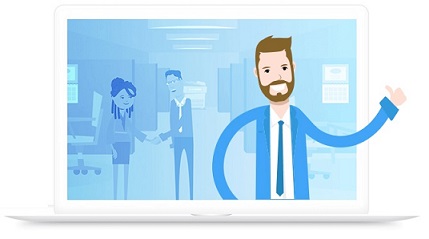 It features a simple and effective user interface which allows even non-technical users to create some sleek and professional looking animation videos without much effort.
Throughout the editing process, the software will guide you and help you in using its features which is a great thing for first-time users who don't know much about the common features found in a regular whiteboard animation software.
You can watch the following video to understand why the software is great first time users:
The downside of the software is its price starting from $19 per month which many believe is costlier compared to other software with similar features. There is also a free version available which is okay for personal use but it's not worth for professional users.
Wrap up
This was our list of Top 5 tools to create whiteboard animation video, which one of the mentioned software attracted you the most? what other whiteboard animation software you think deserves to be on the list? do let us know in the comments section.