YouTube is one of the biggest video platform and every one like to watch their favorite video but some time viewer also want to download particular video to watch later or transfer to other device.
Many user search software to download youtube videos but most of time they end up with unnecessary software which claim as best youtube video downloader .

So Here I am listing you few authenticate and amazing tricks to download any YouTube video without software as well as with software.
How to download youtube videos without any software
1. "SS" trick
This Trick help you in download youTube videos without any software, Just follow below steps.
1.Play your desired video on YouTube.
2.Now just add "SS" before YouTube video link you(As shown in below image).

3.Wait for few seconds.
4. You will be redirect to other site name en.savefrom.net
5. Here you can download video in various format as shown in below image.So select format and click on download button.Moreover, you can also extract an audio (i.e. MP3) from video.

Note: You can also do same  by Adding "dl","kiss" and "vd" in front of youtube URL.You can also add "magic" word between You and Tube.
2. Keepvid trick 
Keepvid is a platform which provide you youtube video downloading facilities in very simple step. You can also use this trick for other video like facebook.
1. Open Keepvid website.
2.Copy your desire youtube URL and paste in keepvid textbox for downloading as shown below.

3. Once you click on download then you will get various format to download video so right click on link and save video in your local computer or mobile.
Download youtube videos using software
3. Using YTD (Youtube Video Downloader) software
YTD is trusted software so you can use to download any youtube videos. This software is available for windows user.
1. Once you download then just enter your desire video URL.
2.Now click on Download Button at right bottom.
3. Select Quality for video then it start downloading automatically.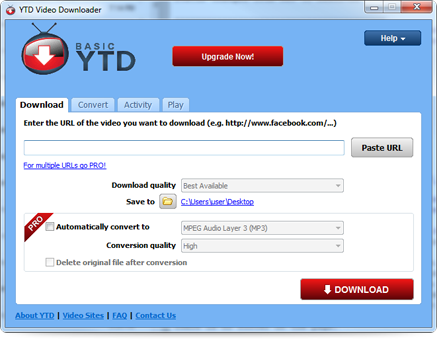 4. Using IDM(Internet download manager) software
IDM is my favorite software and I feel if you want to download any movie or video using software then must choose IDM. Once you download IDM software then it ask to add IDM Extension to your browser. So add extension by using below method.
1. Goto IDM installed folder default it is installed in C:\Program Files (x86)\Internet Download Manager.
2.Next open Browser → Settings →Extension
3. Now just drag the IDMGCExt file into the Extention tab
4. It will Successfully installed IDM Extention in your browser.
Download youtube videos using mobile app
5. Using VidMate App
This app is provided by Keepvid to download youtube video in mobile phone. so just follow below steps.
1. Download the VidMate app from mobile store
2. Now open app and click on youtube then search your favorite video.
3. Now click on download button and provide your desire quality.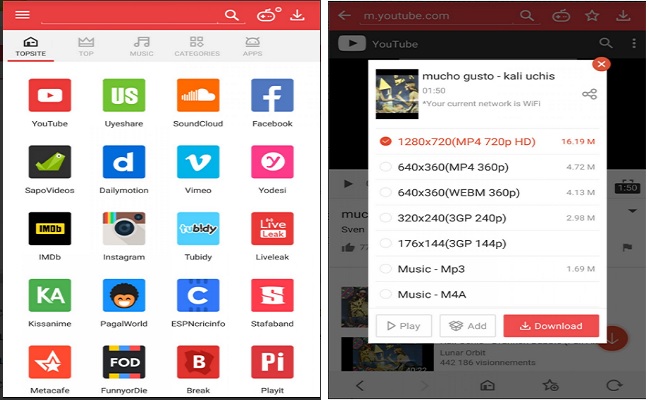 Hope you like this blog post and now use above tricks to download youtube video. If you have any other ways then please write me in comment.
Thanks for reading 🙂