If you are looking for a platform to showcase your photography talent, then don't need to look anywhere else as the internet provides you with the perfect platform for it – A self-owned WordPress site.
However, it's totally understandable if you are not ready to put money on a paid theme, and if you ask me you don't really need to because there are hundreds of free WordPress themes available for you online.
And today we have brought you a list of the best 10 WordPress themes for photography blogs which you can use to build your blog and show your talent to a whole new world:
10 free WordPress theme for photography
1. Shapely
If you are looking for a professional-looking free WordPress theme which is not very fancy and has good space to showcase some of your best photos then Shapely is a good option for you.
It's black and white theme allows your photos to be exposed fully and the various navigation buttons at the top allow you to direct people to some of the most important pages on your blog.
Finally, the homepage has a section which allows you to list your customers which give it a very great professional feel and helps you attract more clients.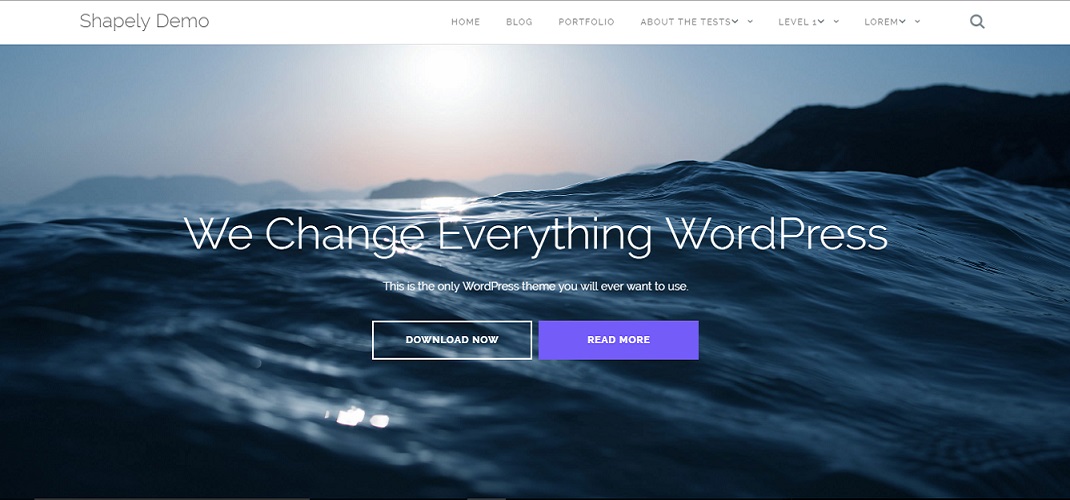 2. Ascendant
Ascendant is another great photography theme which lets you showcase some of the best photos you have ever taken on the homepage itself.
Although unlike Shapely, it has a more colorful feel and more space for text where you can tell the visitor about the various services you offer or the reasons why someone should choose you for a project.
The team section is what makes it unique because it allows you to not only introduce customers to your team digitally but it gives it a professional feel to the customers that they can trust your team for the work.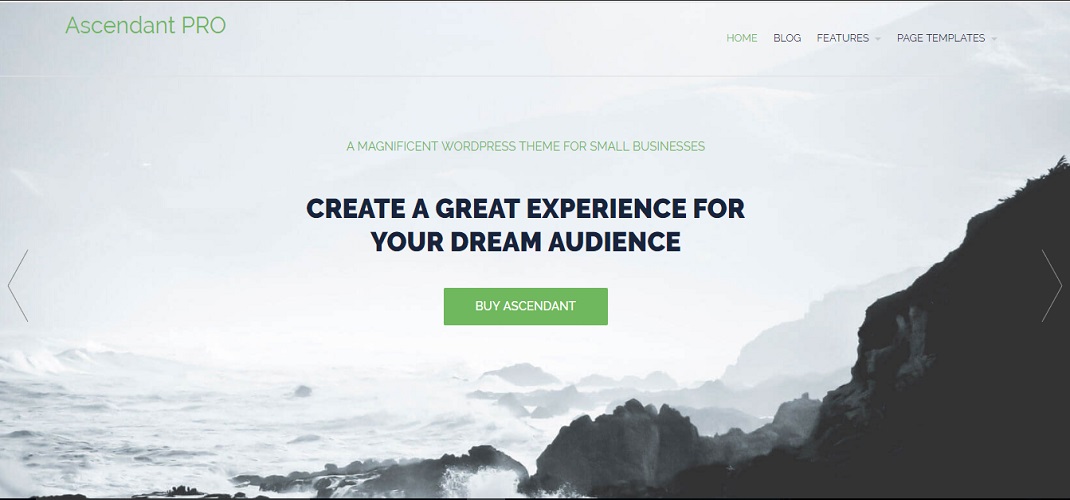 3. Newspaper X
You must have heard the phrase that a picture is worth a thousand words, but sometimes it's the other way around too.
Sometimes you click pictures which need a background story to really explain their beauty to the person who is visiting your site and Newspaper X is a suitable theme to put together all of them in one place.
It's a great free WordPress theme and an awesome photography theme altogether which has enough space for your content too and it's good to occasionally share your thoughts with users too.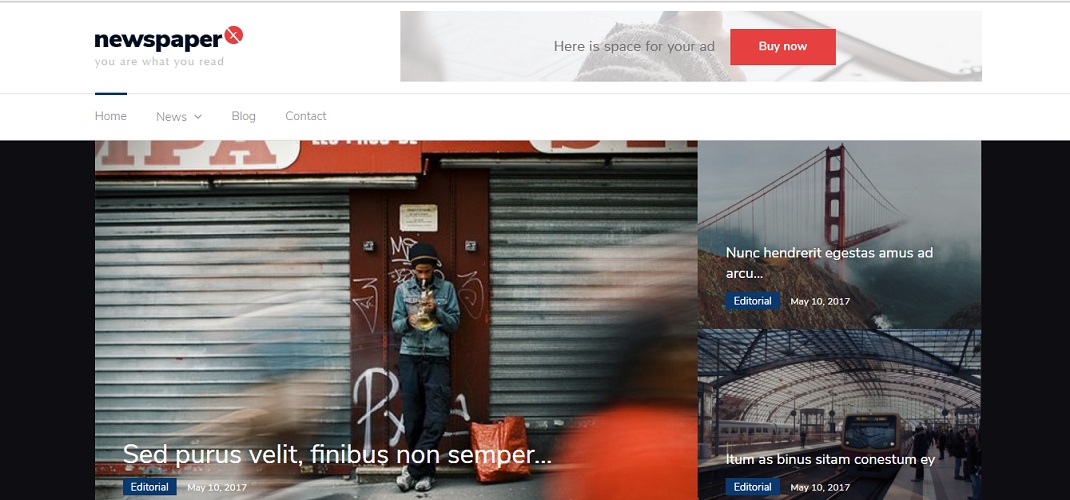 4. Activello
Activello is another one of the best WordPress themes which can be used as a photography theme. Like earlier mentioned themes it's also a minimalist theme without many built in colours or fancy widgets.
What makes it different is that it has a sidebar on the homepage which is a simple but effective about me page and plenty of space to add your favourite widgets such an attractive social media widget.
What might disappointment you is that it does not have any professional sections such as a team section or a portfolio section on the home page and there is not enough space to feature more than half a dozen photo without making it look a bit sloppy.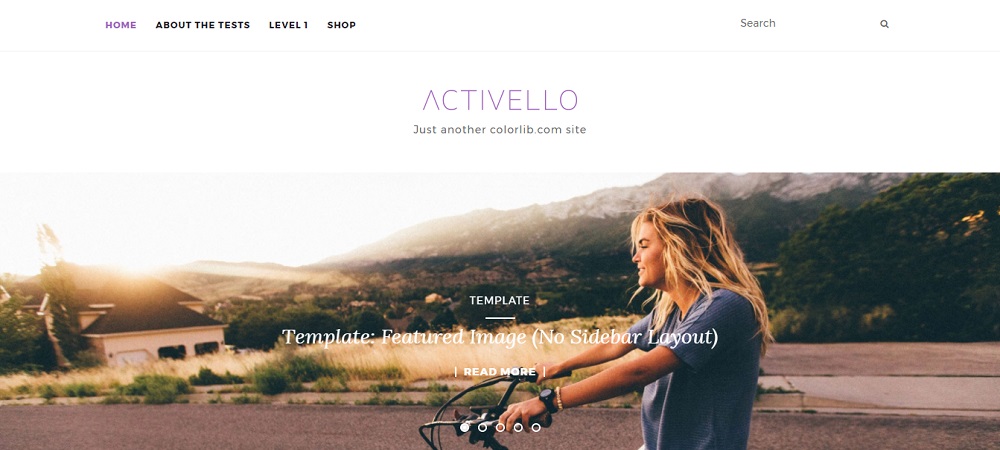 5. Sparkling
Sparkling is a great free WordPress theme which I think goes very well with fashion photography because of its colourful feel despite using only two main colours white and red in making the blog.
It's a WordPress theme which can not only be used as a photography theme but since it can be used as a theme for general blogs as well.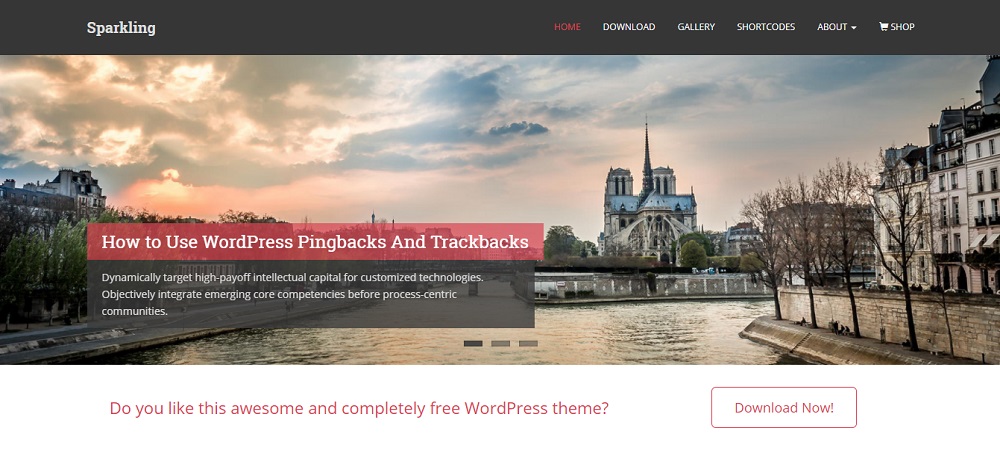 6. Brilliance
The makers of brilliance themes have presented it as a perfect template for wild life photographers and if you are one of them, looking for the best photography template for you then Brilliance will not disappoint you.
Though let the images on the demo page fool you, the set up which has been presented can go well with all kinds of photography and it makes it one of the best WordPress themes for photography.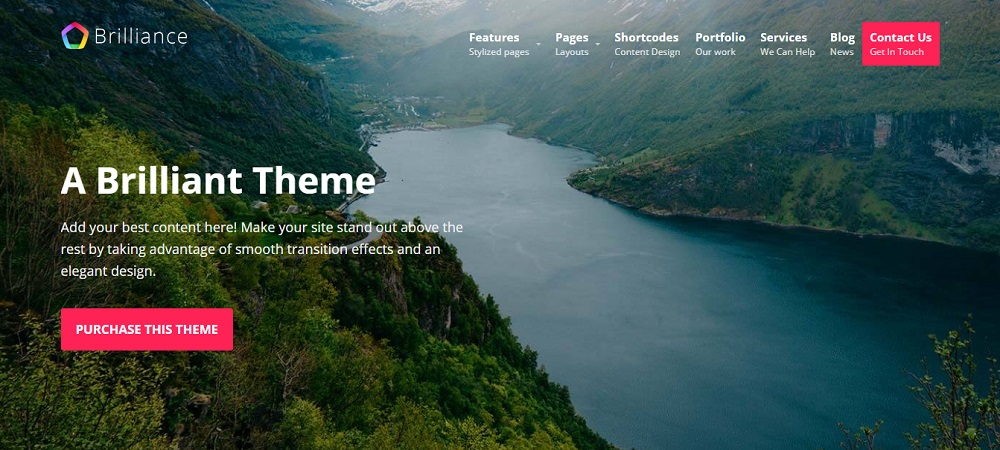 7. Travelify
The name of Travelify photography theme says the story itself. Travel bloggers cum photographers usually complain that they can't find a theme which gives enough exposure to their photos and have space to share their experience of the place as well.
If you are also one such photographer who is looking for a theme which has the perfect mix on a low budget then Travelify is the free WordPress theme you are looking for in my opinion.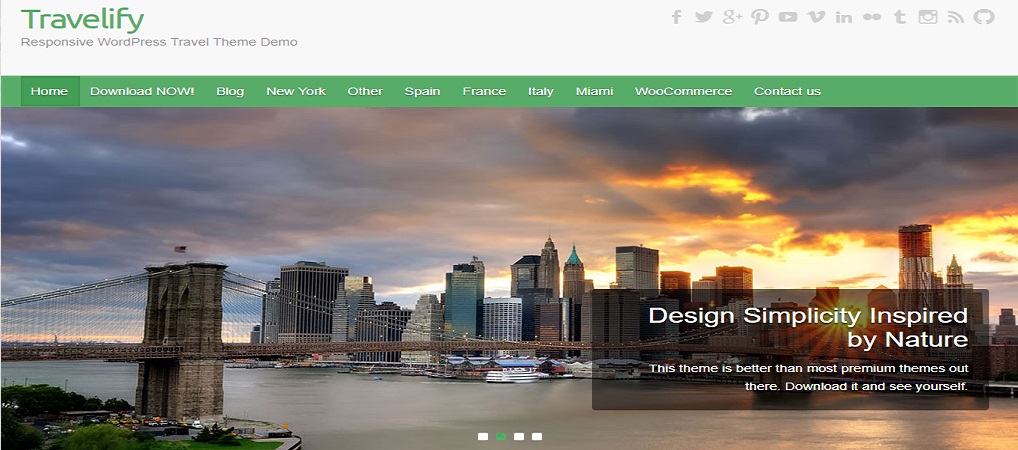 8. Tracks
Tracks is a photography theme which is different than everything we have mentioned in this list of best WordPress themes so far and if you want your blog to look different than all the other blogs out there, you can consider using it.
It uses a delightful combination of black and gray colours which give it a very classy feel and it helps you in enhancing the colours of your photos, especially for portrait images.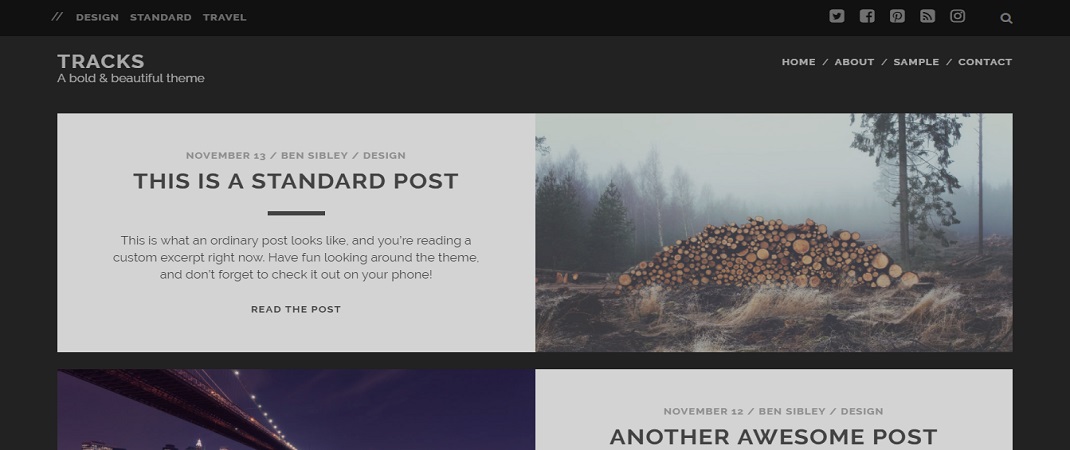 9. Pixgraphy
Pixgraphy is one of the most beautiful themes I have ever encountered in my life and if you are looking for a theme which is simply stunning, then I suggest you to go for it.
The problem with the theme is that there is no space on the home page for any meaningful text and if you want your visitors to know something you'll have to direct them to inner pages.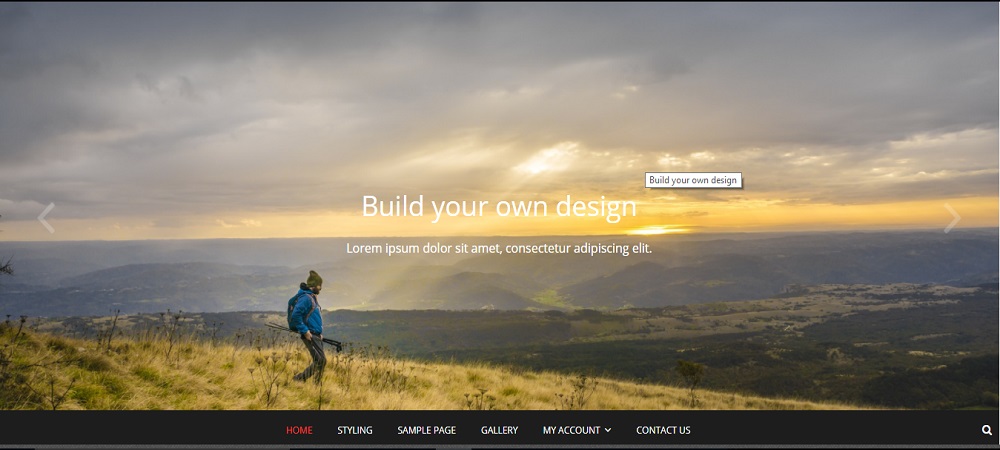 10. Infinite Photography
Finally, Infinite Photography is one of the best WordPress themes for personal photographers, especially the ones who make portfolios for actors and model.
As the name suggests it's a photography theme and it gives you plenty (and I mean it) of space to showcase your photos on the home page, though as you can expect there is not much space for other things. Though there is a sidebar in the post menu which is a good place for other things such as social media or about me widget.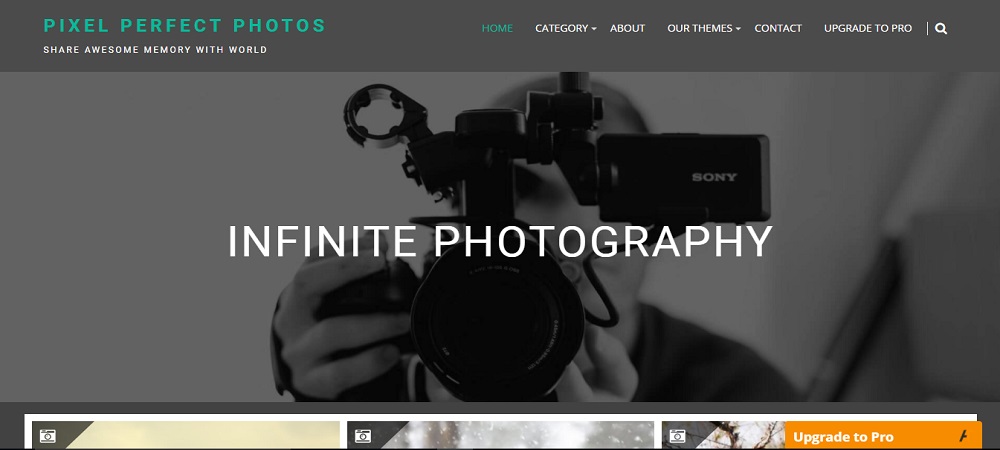 Wrap up
This was our list of top ten best WordPress themes for photography. What other themes do you think deserve to be a part of it? Let us know your thoughts in the comment section.