If you are a blogger and you are not doing affiliate marketing then you are missing huge opportunity to earn. Most of the well-known bloggers earn the better part of their income by using affiliate marketing and there are strong reasons behind it.
Not only does affiliate marketing earns you a good amount of money with lesser efforts, the affiliate income is much more stable compared to Google Adsense as most of them pay a definite amount per sale unlike Adsense which whose CPC is never pre-defined.
That's why today we have brought to a list of top 10 most famous WordPress affiliate program which can get you started in the affiliate marketing business.
Top 10 most famous WordPress affiliate program
1. Genesis Framework
Genesis is the most famous Framework used for WordPress sites and there is a reason for it. It's one of the most well designed and highly praised Frameworks for WordPress ever made.
With such a respected name in the market, Genesis Framework is also one of the best products to start affiliate marketing as it would be much easier to convince a user to buy it.
The Framework costs  $59.95 and you get a %35 commission for every sale as an affiliate. Plus if you sign up for the affiliate program of StudioPress (The parent site of the Framework), you also become affiliate for their 50+ Premium WordPress affiliate themes which only adds up to your earning capability.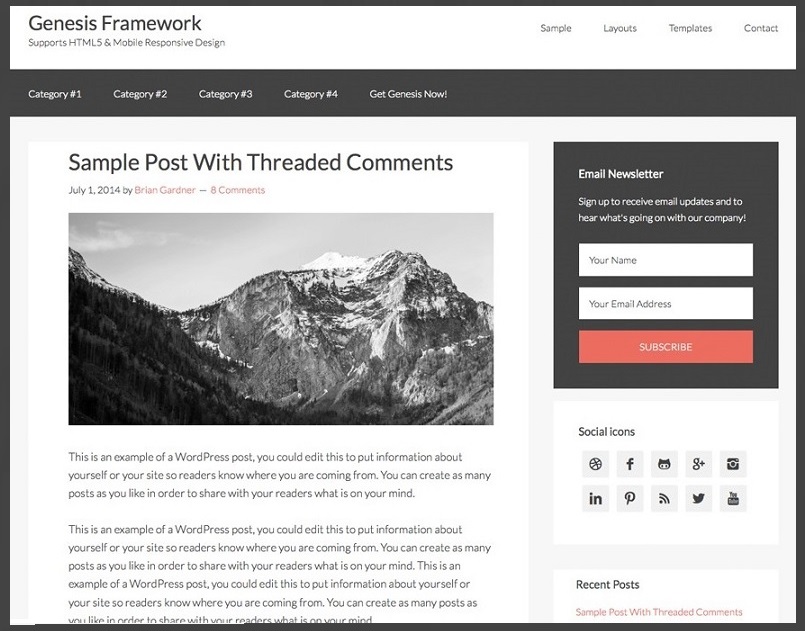 2. ClickBank
ClickBank is one of the most famous affiliate networks which acts as a marketplace for vendors and digital markets, offering a wide range of products for almost every niche.
For bloggers working the SEO niche, you can choose to promote from various E-Books, WordPress affiliate theme as well as WordPress affiliate plugins, and there are lots of other products as well for other niches.
The commission ratio is decided by the vendors and it varies from %1 to all the way up to %75 depending on your niche and vendor's product. The payment threshold is also not very high and can be reached easily.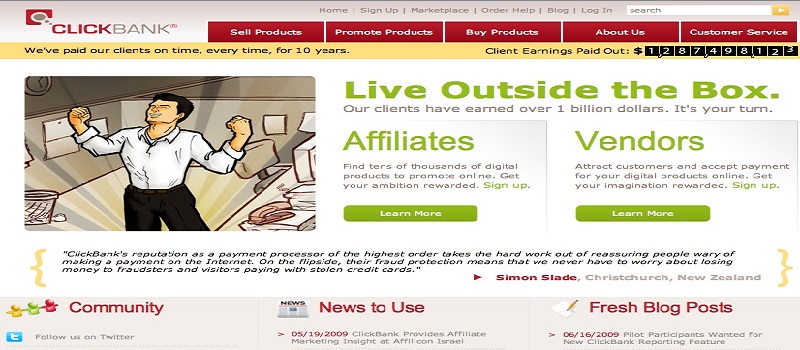 3. Hostgator affiliate programme
Hostgator is one of the most well known hosting websites around the globe and it certainly has one of the highest paying affiliate programs in hosting niche in my knowledge.
The site offers you a straight minimum of $50 commission on every sale and it goes all the way up to $125 depending on the number of signups happen through your link.

hostgator affiliate program
4. Dream Host
After Hostgator, Dream Host is second highest paying affiliate program to start your affiliate marketing career with.You can earn about $50 per signup which is a great amount considering  Adsense can pay you as low as $0.02-03 per click at times.
Their hosting prices are higher compared to Hostgator but they still are one of the most reputed hosting providers in the business so you shouldn't face any problem convincing a customer.
one unique thing about their program is that they offer you to special coupons which you can give to the user, allowing them to avail special discount on long term plans, sadly the reduced amount is cut from your affiliate payment.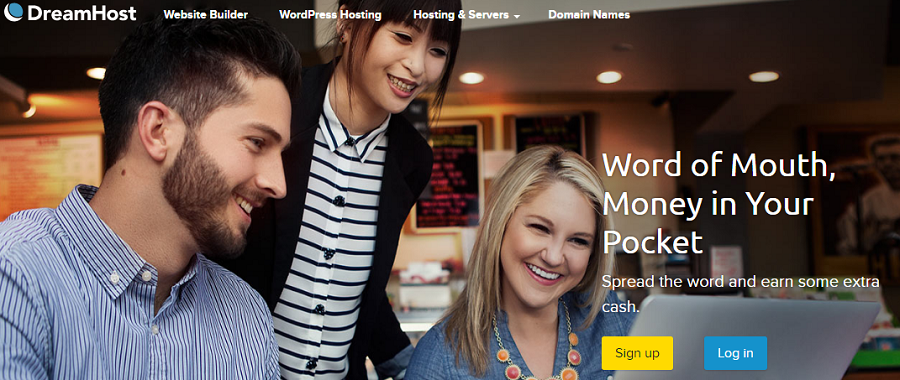 5. WP Engine managed WordPress Hosting
With each blogger nowadays having more than 15+ blogs to manage, the concept of managed WordPress Hosting is getting popular day by day and when it pays well, you should also know about it.
You earn a whopping $200 per sale which is an unbelievable amount in itself and then they also have a sub-affiliate system which allows you to cash some extra money in whenever your referred person himself earns a referral commission.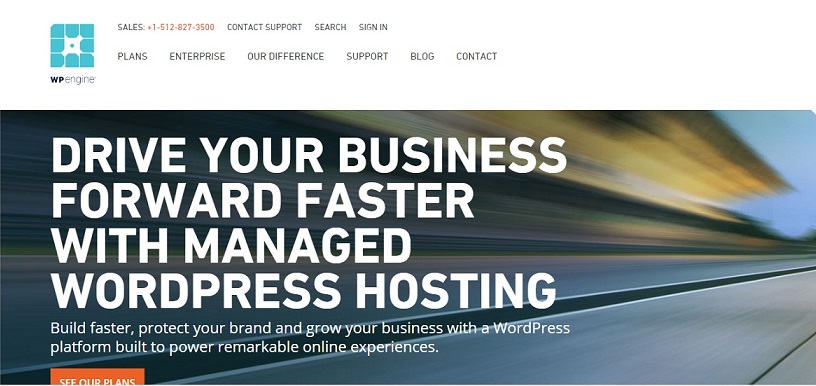 6. Elegant Themes
Elegant Themes is once again one of the most famous and easy to sell affiliate programs and the fact that they pay over $3,000,000 affiliate commission per year alone makes it worth of being on the list of top 10 most famous WordPress affiliate program.
They offer both WordPress affiliate plugin and WordPress affiliate themes but in their own way. One has to become a member of the site by paying a small amount on yearly basis and then you can access all their themes and plugins.
They pay a straight %50 commission per sale to affiliates which is high enough to consider it. They also have a one-time payment lifetime plan which is great for users who like their service.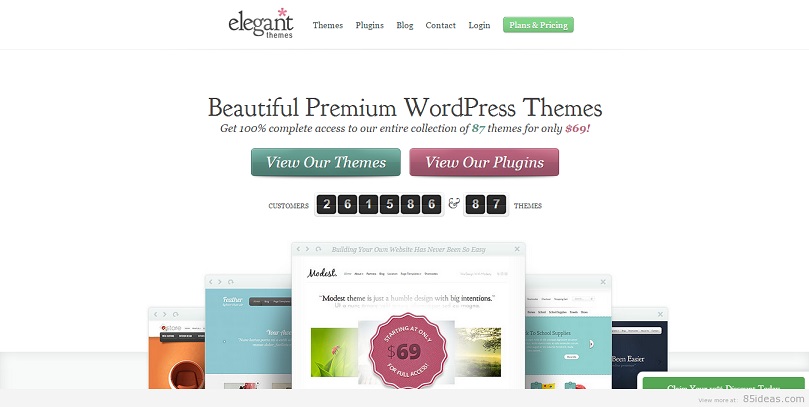 elegantthemes affiliate program
7. MemberPress
MemberPress is one of the most used premium membership plugins among WordPress users allowing them to create a 'premium member area' containing restricted articles and services.
They have two different plans for users and they pay you 10 to 30% commission per sales based on different aspects. Another good thing is that their program offers second tier commissions as well so you can refer possible affiliates too.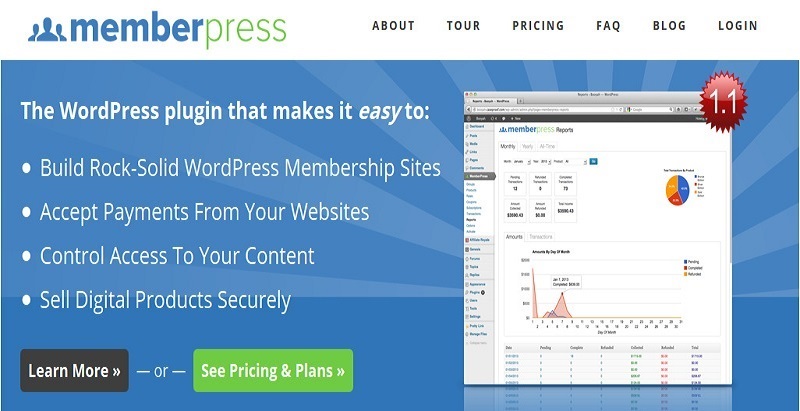 8. CSS Hero affiliate program
As their blog grows, many bloggers like to customise their blogs based on their audience and their own mindset, he only problem is that any major customization requires deep knowledge of CSS which most of the bloggers don't have.
That's why CSS Hero is one of the most popular WordPress affiliate plugins in the market which offers you to customize almost anything in your blog as you like without any coding. Their affiliate program offers a straight %40 commission which a great compression ratio in my opinion.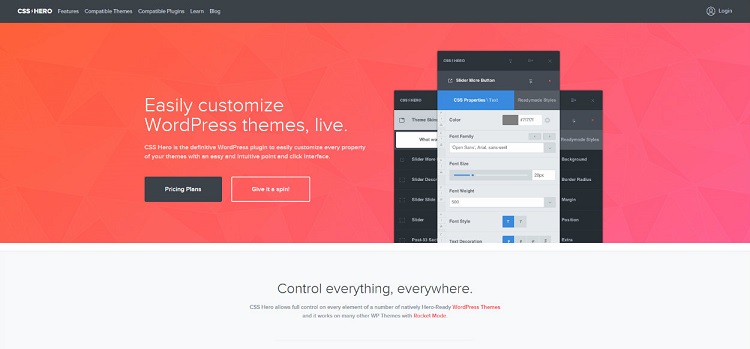 9. MaxCDN
As their blog grows and it starts getting an audience from multiple countries, many bloggers start using CDN Networks in order to ensure the best user experience for their visitors.
While there are free CDN networks available, most of the bloggers choose to go for premium Networks. So you can refer them to a network such as Max CDN offering %10 commission and make some good money with it.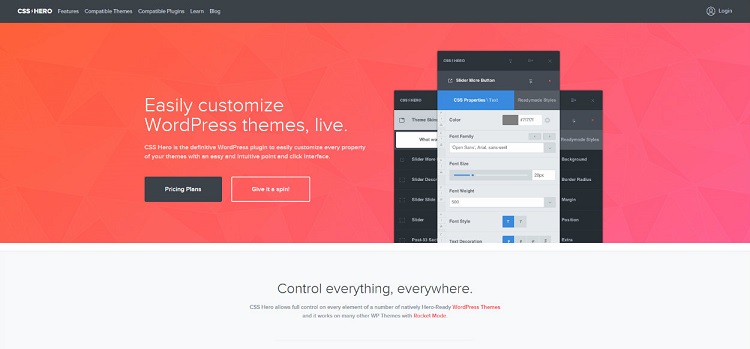 10. WPCurve
The final entry in our list of top 10 most famous WordPress affiliate program is WP Curve which is a unique WordPress Affiliate service on its own which performs small tasks on your WordPress site on your behalf.
The site basically offers you a membership on monthly and yearly basis, once you become a member you can direct their developers to perform any small task such as fixing a bug and they will do the job for you.
Of course, it's not like other WordPress affiliate plugins or WordPress affiliate themes but it's still worth of giving a try and due to its uniqueness you also get a chance to introduce your customers to something new.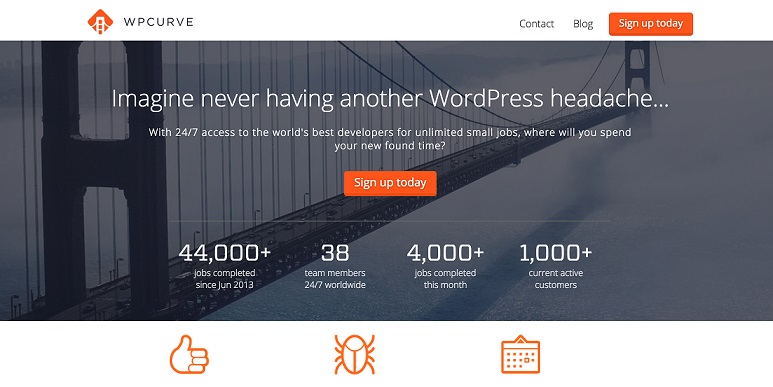 wpcurve affiliate program
Wrap up
Did you enjoy reading this article? what other affiliate programs you use as a blogger? Do let us know all your thoughts in the comments section.