Ever since demonetization, I think you will rarely find any smart phone without   online payments app.
Under the prime minister Narendra modi, Every Indian become marketer and promoting ambitious plan 'digital India' or cashless India tremendously.

Many Companies also came into market and launched their own app to transfer money but as each app have their own specification and facilities. So here we are providing list of apps with some specification.
1. PayTM
PayTM is now one of the application known and used by many, ever since the demonetization this application has grown many users. It allows the user to link their credit card, debit card and also link their bank account using the QR code.
Even I am using this app  app and day my day to day online work using this app. This app available on platform like android, IOS as well as window phones. It allows not only to transfer payments, but also buy movie tickets, pay bills, do shopping  and many more things.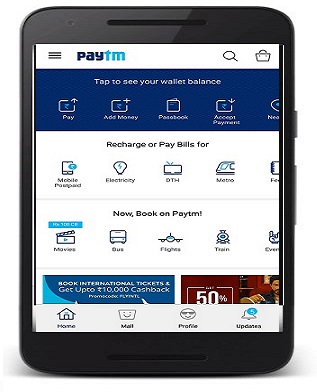 2. Mobikwik
Another way to make online payments, it is one of the most secured and reliable way of making online payments. This application even gives discount while making payments, and one can even pay their electric bills and recharge their phone in seconds.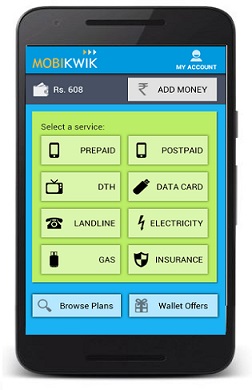 3. Freecharge
A reliable E-wallet that allows you to make payments within seconds is freecharge, a very popular application which is famous for giving away discounts and it even links your debit card and credit card with your bank accounts to make instant payments. They are using Unified payment interface UPI to make it even more flexible for you.
4. State Bank buddy
Best part of this application is availability in 13 different languages and run by india's top bank. It is a very user friendly and reliable applicatio. You will get this  application on android and IOS phones;
it allows the user to the link the credit and debit cards to their bank account and makes payments very easily.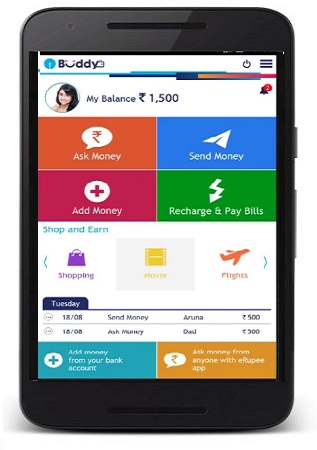 5. ICICI pockets
This application was the first ever application in the market which came up with online payments, it not only offers banking features but also offers the users to make online payments for movie tickets bills and shopping extra. This application Is also only restricted to IOS and android users and the user can in just a single click receive and send payments.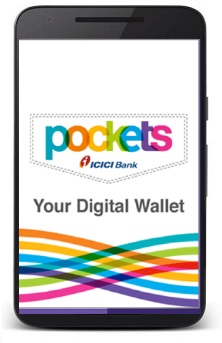 6. HDFC payZapp
All the different bank customers can make payments in just one single click using this application.As name indicate this app belongs to HDFC bank and very authorized app, so at here you will be free from the bank frauds.
This application has a unique security system where they make three security checks before even sending the payments, so now you know it is a secured way for online payments.
7. Lime
Tips application belongs to Axis bank, the USP of this application is that it is available for the account and the non account holders as well; it is used for making online payments and for shopping as well. you can make instant payments in just no time using this application, one can even buy movie tickets and pay their electric and telephone bills via this application.
8. Phone Pe
An Unified payment interface which is started by the flipkart company and powered by YES Bank. You can use this app to not only prepaid and postpaid mobile but you can also pay for electricity and gas bill.
The maximum amounts you can transfer in one go is about 1 lakh rupees, this application is only available for android phones.
9. Ola money
Many people who are taking cab to go one place to other  might know about Ola money and if they are travelling with Ola cab then I am sure they must now this app because this app provide great offer for ola cab user.
Similar to above apps this app also help you in prepaid-postpaid bill. You can also use this app like IRCTC, BookMyShow, eBay, Quikr, Yatra, Goibibo, Cleatrip, Dominos, Cafe Coffee Day, Runnr and Mumbai Metro in just one touch.
10) Airtel money
it is an application launched by the Airtel payments bank and  they give you discount on different shopping products and movie tickets. this application is also available on windows phone, android and IOS phones.
You can transfer money to any other person or any other bank account. This app allow you to transfer  any bank account in India (using IMPS technology).
So these were the 10 best digital payment applications which one can use and go for, all are authorized and reliable applications, go cashless and support the country, going cashless can be one of our contribution towards the country as this will help to get our country get rid of corruption.
So one can choose the app according to their phone as few of them only support android phones and few do not support window phones, so choose the one that supports your device and feel free to make instant online payments.