Today, we can see a lot of people desiring to earn well from the comfort of their homes. That makes online jobs grow more and more popular. There is a big number of websites that encourage online job opportunities and you will simply have to choose the best in order to realize your goals of earning huge dividends.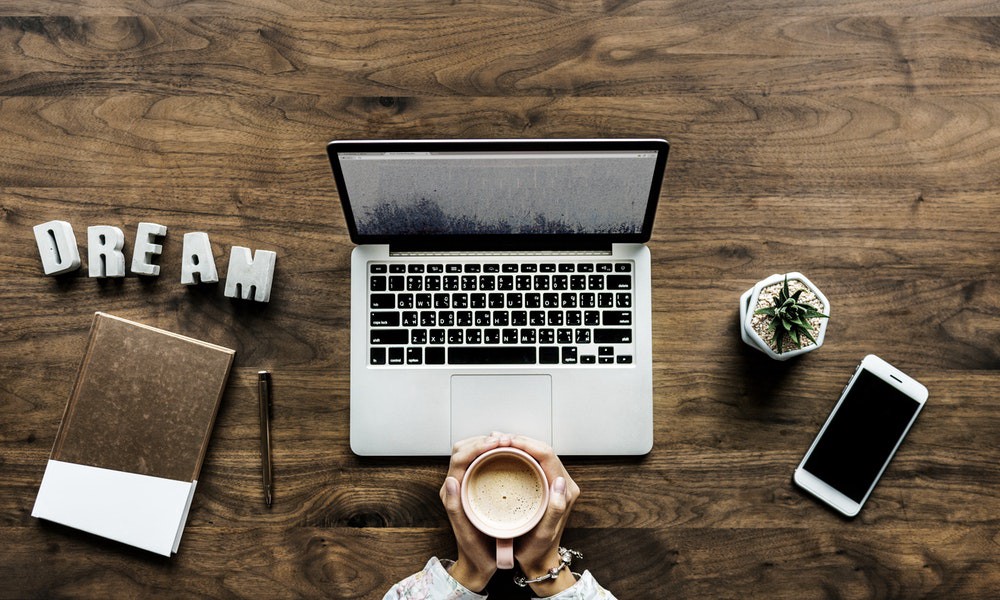 Freelancer.com is an online job portal that allows prospective employers to find out employees who can complete the provided tasks online and also makes it possible for candidates willing to work as freelancers to find employers to engage them in worthy tasks. The portal is based on bidding process. A client or many at once post some projects and ask candidates with particular job skills to bid for them in order to obtain a project and earn money.
Since its launch in 2009, the website has been successful in winning the trust of countless people from all over the world. No matter where a capable person is, he/she can take up the work from the clients present in their country or from abroad easily. For someone who chooses to become the portal's premium member with a very little fee, the site is really rewarding. The website charges very less commission from them for taking up projects. However, you can also choose to become an unpaid member at first.
Step by step registering with Freelancer
1.  Open the best freelancing website by clicking freelancer.com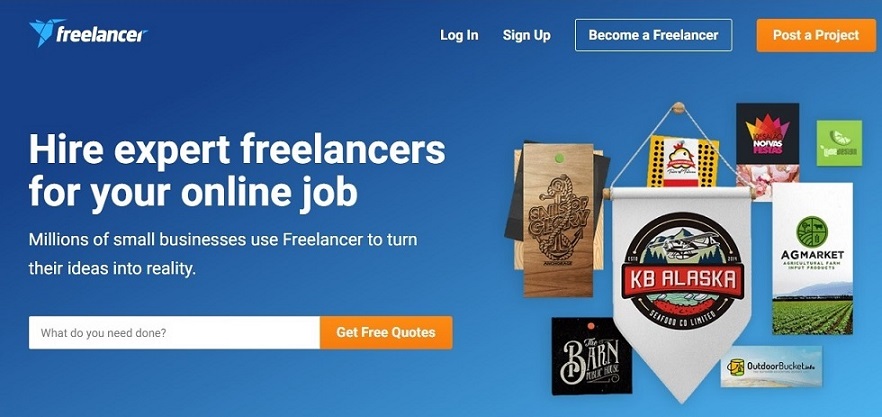 2. Click on 'Sign Up' option at top and the following page will show up.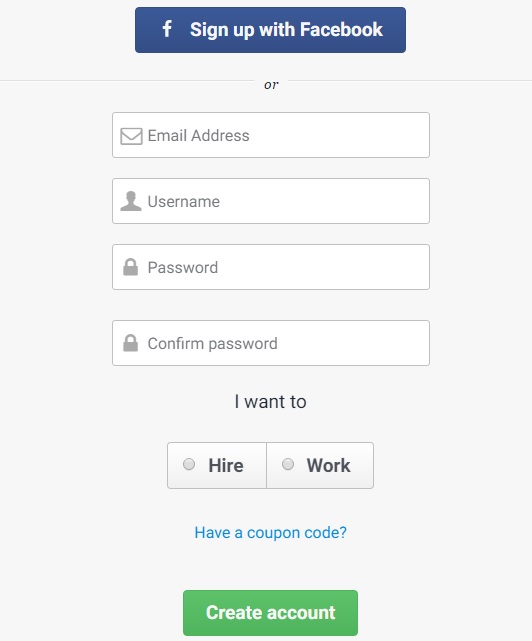 3. You may choose to sign up with Freelancer.com using your Facebook login details or create an altogether new account using any of your working E-mail id. Fill all of your details and then check on any one option, whether you want to 'Hire' or 'Work'. So select work as our aim to get freelancing work.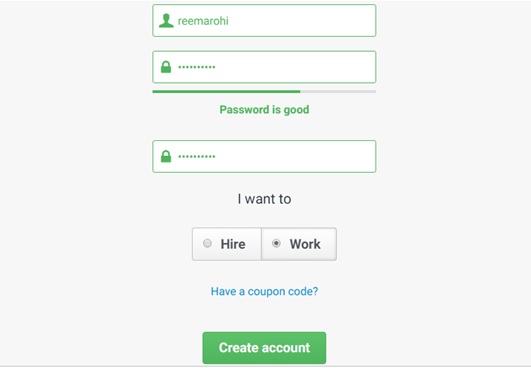 4. Click on 'Create account'. If you want to get employed through Freelancer, the page shown below will appear.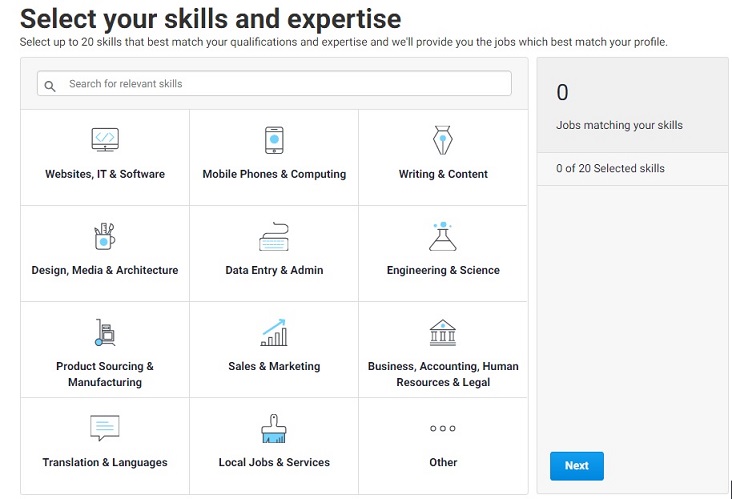 5. Now, you can select as many as 20 skills that you possess. It will help employers to find you easily as per their requirements.  Click 'Next' and the page asking you to choose any payment gateway will show up. Select any one according to your convenience in case you want to register yourself as a premium member. Else go for free membership trial and click 'skip this step'.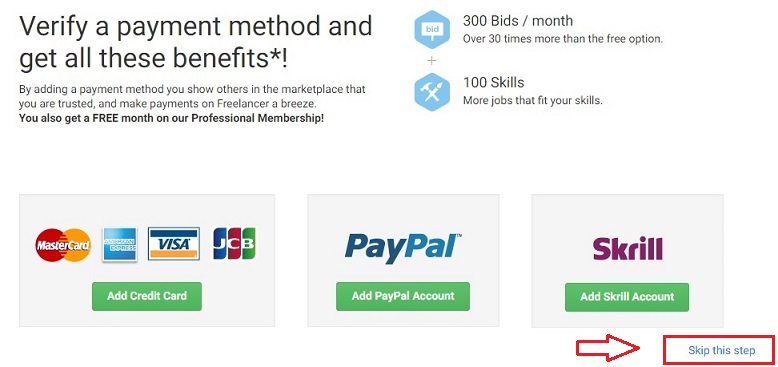 6. Hurrah! You are now a free member of Freelancer.com. The welcome page confirms this.

7. Now check the inbox of the mail-id that you have provided. You need to verify your email that has been linked with freelancer.com. After clicking on 'verify your email', you will be directed to the portal itself in few seconds. The projects will start showing up. You can also search for some particular project, edit you skills, and do other such things on this page.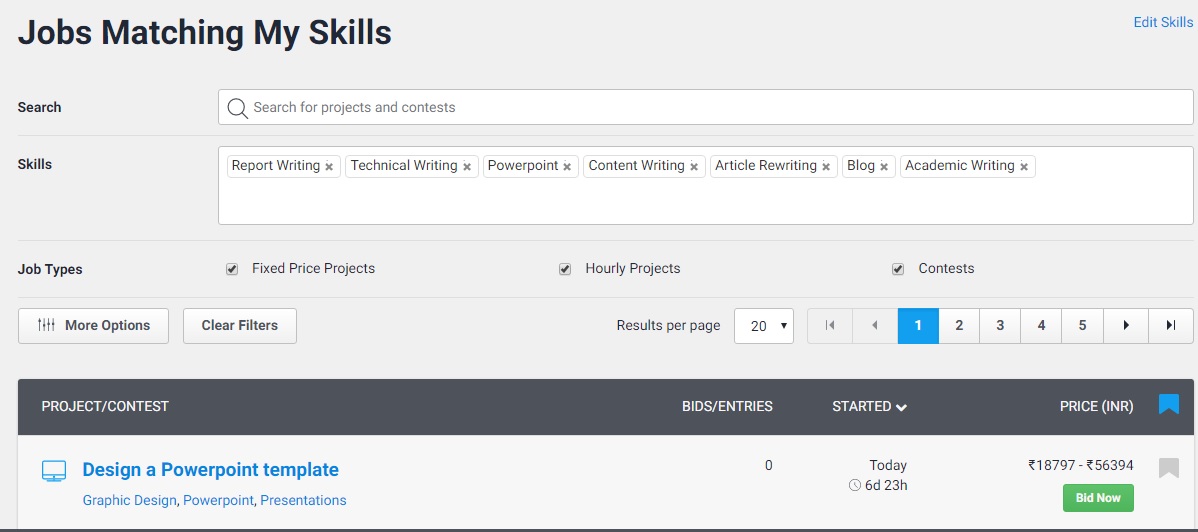 Steps to guide you- How to Bid For projects
8.  Scroll down the page until you find any project suitable for you or browse project as per your skill by clicking as below.

9. Once you like some project title, click on it and read the complete details about the project. Once you good with project then go ahead and click on Bid Now.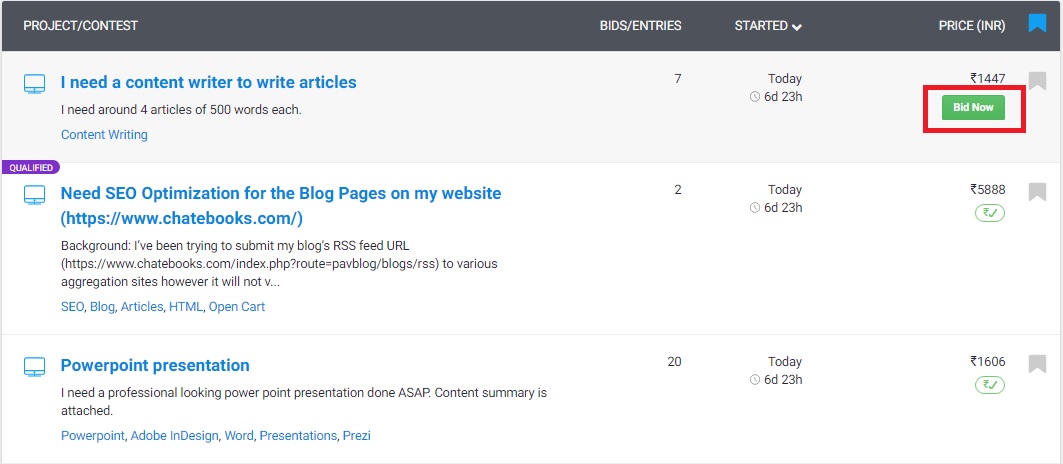 Also, the page will ask you to complete your profile. It will be great if you can take out some time to complete your profile as it will increase your reliability.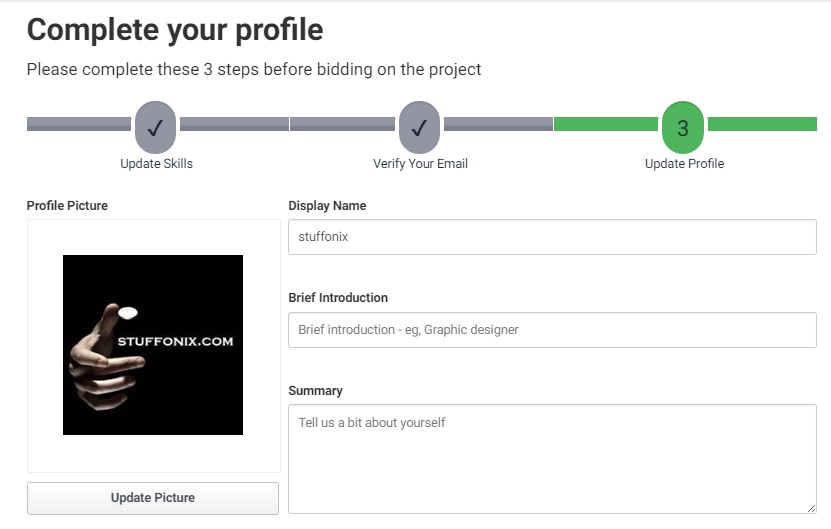 10. Now, after completing the profile, click on 'Save'. A page will be displayed asking you to bid as per you. You can also check the number of bidders who have already bidden for the project.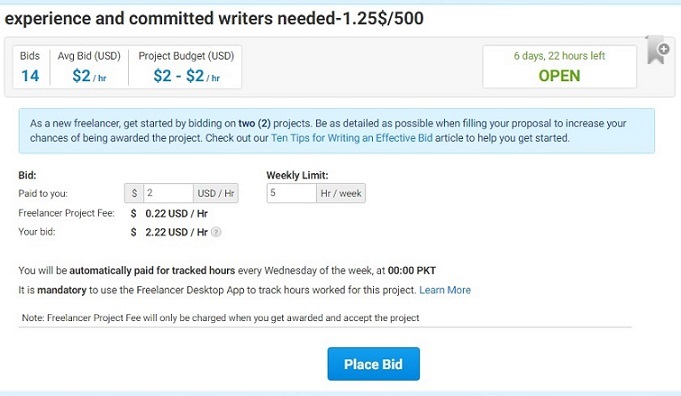 11. Click on 'Place Bid' and this page will appear. Place the bid and if you don't want freelancer to sponsor your bid, click on 'no thanks' when you are inquired about whether or not to sponsor your bid.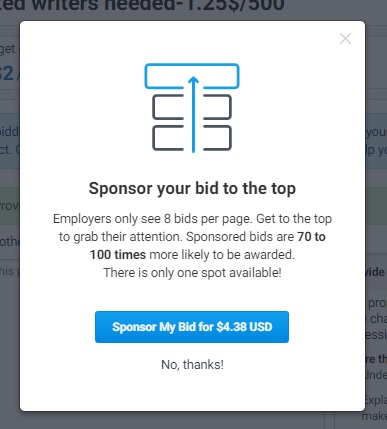 12. Your bid is successfully placed now. You need to promote yourself by writing down why you are most suitable for the project.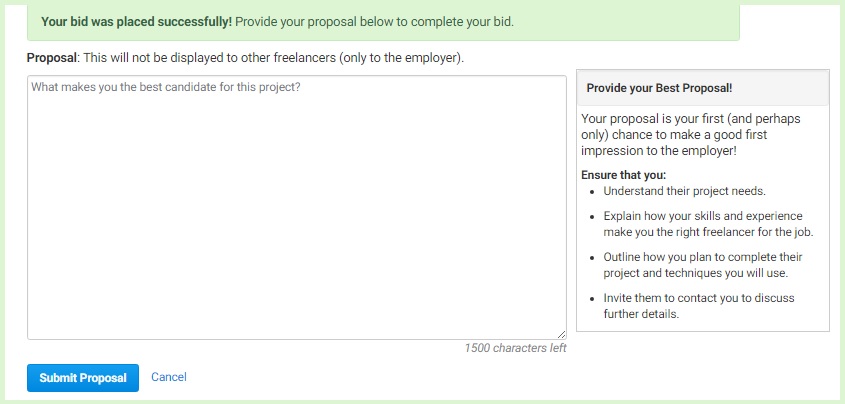 13. Click on 'submit proposal'. And Lo! Your proposal has been submitted. Similarly, you can bid on another such project too.
So, with Freelancer.com you can earn really good if you are expert in any field.
Some starling features of Freelancer.com
Over a crore registered users are already working over 90 lacs of jobs posted on Freelancer.com.
You can choose to work as a website designer, a translator, a writer, a typist, an app developer, and many more other services can be rendered to earn money.
com's web is spread across 247 countries or regions including India, London, Sydney, etc.
30 days free trial is offered for those who want to try it for a month.
A freelancer.com app is also there to help you operate with your Smartphones.
There are Jobs matching upto 100 skills possessed by you.
Facility of making upto 300 bids per month for a premium member is provided.
Occasional rewards may have you win free upgradation of your membership.
There are many timely contests that keep you engaged with the Freelancer.com.