On page and off page optimization are the most sought words in the dictionary of SEO. When someone searches with particular word on a search engine, on page and off page optimization help you find your website. Both of the activities help your website rank better, just the approach is different.
On page optimization majorly refers to the way of structuring your website so that it gets found when certain words are put in search engine. The main motive is to rank better on search engine and be of value to the readers. Five major components of on page optimization are- Page copy, Title tag, Meta tag, heading tag and interlinking.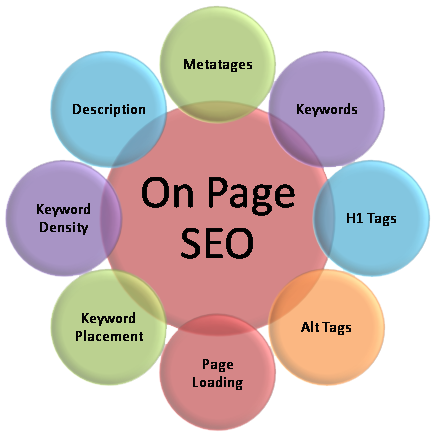 Off page optimization is a long term process and involves building online reputation. Activities like acquiring back links, promotion on social networking sites will come under off page optimization.
If we compare the efforts of on page and off page activities, On page is much easier as it can be easily tweaked and make corrections to get visible results, whereas the result of Off page activities cannot be determined easily.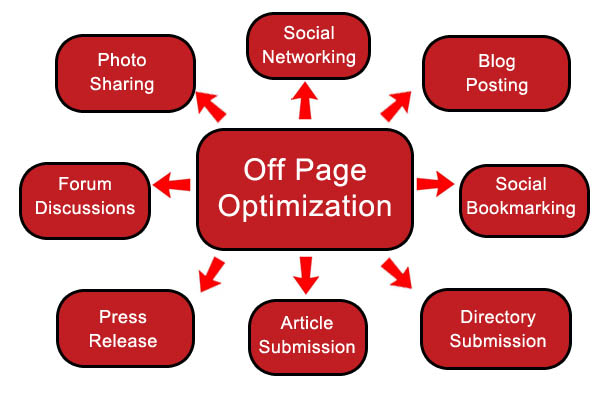 If On-page SEO is easier and helps get ranked better, don't you think one must put extra effort into it? Here are 10 tips for doing efficient on-page SEO activities.
1. Title of the blog post
It is the first thing one sees when the reader has a first glance on your post, it acts as a major deciding factor for the reader for choosing to stay or leave. Hence it is utmost necessary to keep the title of the post very appealing. Use targeted keywords towards the beginning of the title tag to rank better. Also the ideal title character length is 65 words with spaces.
<title> Seo optimized title</title>
2. Search engine optimized URL
Avoid random strings in your permalink, keep it pretty. One can do this by inserting only alphabets and numeric's in the URL rather than strings and special characters. Insert targeted keywords in the starting of a URL.
Please also read: Change WordPress permalink & make SEO friendly URL
3. Heading tags
For bringing the main points to notice for readers, we make the text bold, Use h1 tag on the title of the post and keep it limited to the title alone, the subheadings and important points can have heading tags like h2,h3 and h4. Make sure you are not overdoing the heading tags.
<H1>SEO Keywords </H1>
<H2>SEO Keywords</H2>
<H3>SEO Keywords</H3>
4. Keyword density
Keyword density means the number of times your targeted keyword appears into your content. One cannot it as many times as they want, neither can they insert it only for twice or thrice. Seo experts believe 1- 3 % of keywords is optimum, anything more than that can be termed as searkeyword-density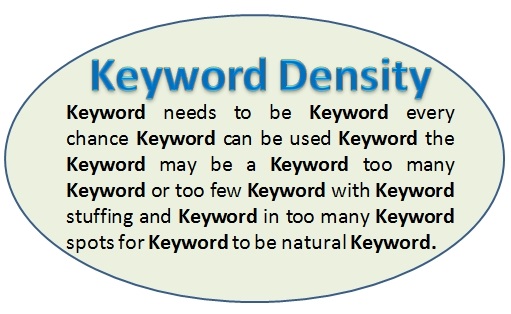 5. Meta tags
If you want to rank higher, keep description of your website in Meta tag, Meta tag acts like a little introduction between website and search engine. Use targeted keywords at the beginning of the description.
<meta name="keywords" content="Blogging, WordPress,Earn money online">
6. Addition of images
No one wants to read a plain simple website; they want to gain some valuable inputs. Put several images in your website; too keep readers hooked to the website.
7. Word count per post
Content must be informative and should add value to the reader; it cannot be too short or too long. Minimum 700 words can be called as the most optimum length of the blog. A longer length of blog, say around 2000- 2500 words does not harm the chance of ranking better. Infact a long article will give an impression of a well reaseached approach of the writer.
8. Internal linking
Use keyword rich anchor text. One puts lots of effort to write each and very post of his website. It generally happens that some posts are getting high traffic whereas others are not aid attention to, In this case try internally linking the other posts of your blog, the reader will remain hooked to your website and help increasing the rank on Google. This powerful SEO technique helps to distribute the traffic juice to all your posts on the website. Use keyword rich anchor texts.
9. External linking
External linking involves putting links on some famous and related website, so that the readers are diverted towards your website. External linking helps your website get noticed as the famous site has a large number of people visiting it.
One must take care to approach the related website only on external linking.
10. Writing engaging content
A good content specifies everything in detail and it should bring value to the readers. A highly productive an engaging content will draw a lot of traffic and help you to rank better on Google. When the reader is hooked to the content he will stay for long and thereby reducing the bounce rate of your website.
Thus you saw that all the mentioned techniques are not a rocket science but do assure to be ranked higher on Google. This easy to do techniques, if followed will bring favorable result to them.