YouTube is an ocean. When you search about a topic, you will get hundreds of videos I suggest. It often gets overwhelming to select a single video from those many suggestions. So, in order to reduce your efforts in selecting an apt video, YouTube offers a Filter option that helps you filter the most relevant videos based on your need.
Using the YouTube Filter tool, you can customize your search, it offers multiple handy options to filter out accurate content.

Using YouTube Filter, you can customize search as per the options available. For example if you search for Java, you get 1000's of videos in suggestion. With YouTube Filter, you can filter out content based on Upload Date, Type, Duration, Features, and Sort By. This helps you filter out some relevant videos and watch them.
Lately, YouTube users have been facing issues with accessing Filter options and see the error "YouTube Filter not working" which results in wastage in time. If you are also facing the same issue, go through this entire article to fix the issue and access filter with ease.
How to fix the error?
You get to see the error in all devices PC, Android, and iPhone. However, it is not so difficult to fix the error. Try with below three fixes.
Fix 1: Clear browser cookies:
This is the simplest and the most worked method to fix the issue. If you are using the chrome browser on your PC, click on the three dot icon on the top right corner, select more tools, open Browsing data and select clear cache.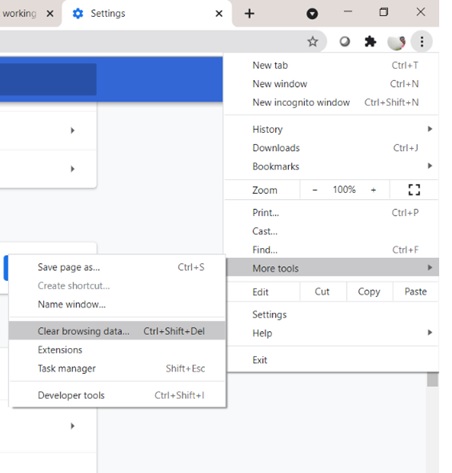 If you are using Mozilla Firefox, click on the menu option and expand Library and open History, select Cache and cookies as shown below and select Ok.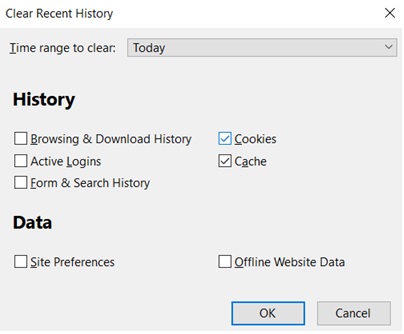 If you are using Mobile, Go to settings > Apps > Storage > Clear Data and Clear cache.
Check if the error is fixed, if not try with the below fix.
Fix 2: Login with different account:
If the above fix did not work for you, try to log out from your current account and log in with a different Google account.
Check if you are able to access YouTube Filters.
Fix 3: Use Google search filters to filter videos.
If you still face the error, try to access filters using Google search bar.
If you want filter Java videos, Open Google search bar and type
Site:youtube.com java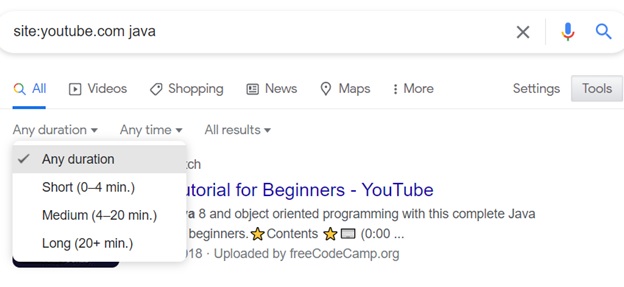 You get the tools options on the left of the search bar, that helps you to filter videos based on upload time and duration. So, you can see the latest and updated content.
Using any of these three methods, you should be able Filter out relevant YouTube content without any error. If you find the article helpful, let us know which method helped you in the comments below.