Do you know what youtube annotation is ?
Some of people know … Still I want to give small information about what it is..
Annotation is a way by which you can layer text, links and hotspots over your video. They help in adding information , interactivity, engagement and more value to your  video.
But  some time Youtuber use many annotation which irritated user while  watching videos.
So make sure not  use many annotation and try to add whenever needed. If you add many annotation then actual affect of your video become less and it also affect negatively.

Some of the important use of youtube video annotation
Ask user to subscribe your YouTube channel
Put backlink to your website.
redirect user to check your old videos.
Encourage user to more like and comment your video.
Put your social media link  to get more engagement.
See below  – Here user added annotation at the start of the video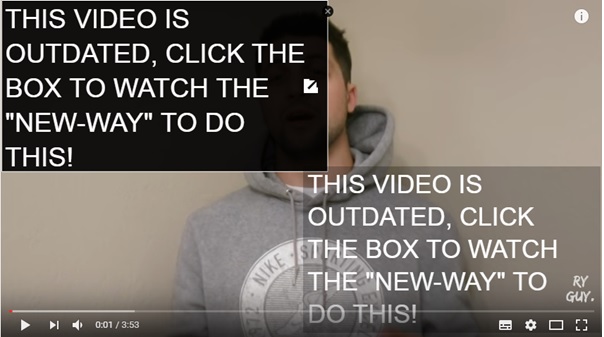 But It's looks odd and frustrating too..
Correct? So Where all you can apply Youtube annotation-
1. At last movement to suggest more related video.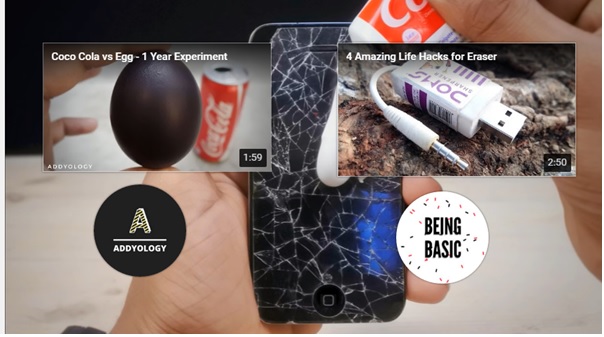 2. To add subscriber button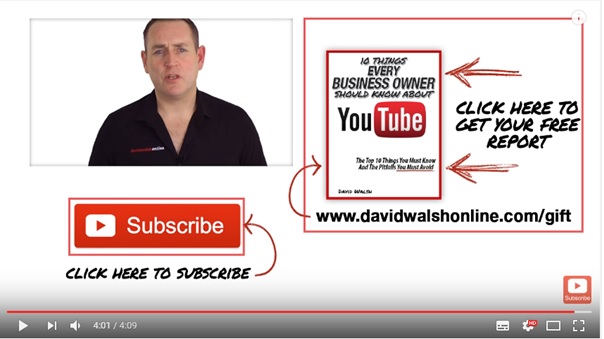 3. Add any website or information while describe about it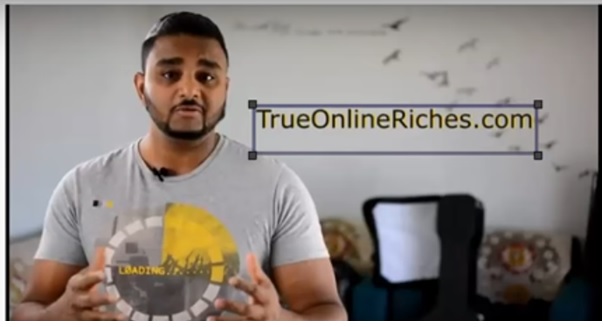 You can also use any other type of annotation as per your requirements.
Now let's see the process of how to add YouTube video annotation.
Firstly Go to your channel Video Manager. You can easily get there by clicking on your account icon in top right side  then select creator studio.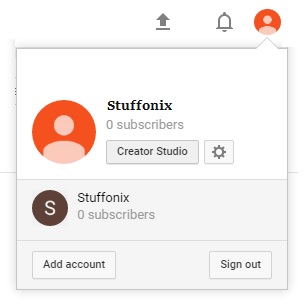 In left side menu select video manager then  video option.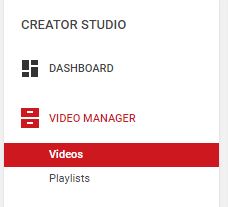 First we need to enable external annotation link in our YouTube video so..
Next to video, click the Edit button next to video and select Annotation from  top menu. At top of screen, Click on enable option to get external annotation link enable.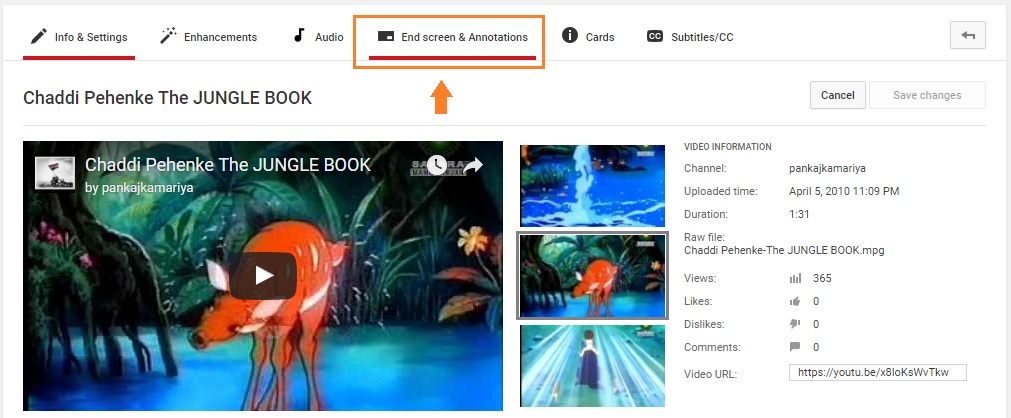 Click on Annotation button on right side and choose what type of annotation you want to do.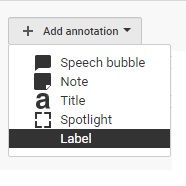 Speech Bubble-This annotation use to provide link of your website, YouTube channel, video or any crowdfunding side as information.
Note-  Note is one of the famous annotation  now a days. Many professional use this option to get back-link into to subscribe channel or website.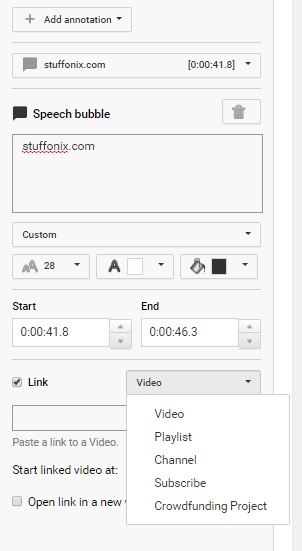 Title Annotation: Just a text without any box or anything & allows you to customize the color, font & size of a box.
Spotlight:Add link on any place and aspect of  your YouTube video.
Label-  combined feature of spotlight and note annotation.
Apply any Annotation from the above given and get attract more user. Be creative!! So it help you more..but if you make mistake then it may loss your valuable user too.
Hope you like this post and if you have any other way like annotation to get more view and interactive ways then write us in comment.