We all love watching videos rather than reading text!  Correct?
And we talk about watching video then first name hits in our mind is YouTube – It's an enormous ocean of information! Here are the few interesting yet shocking facts on YouTube,
Recent statistics revealed that more than 400 hours of video was uploaded to YouTube per minute. Interesting right!

Ranked as the world's second biggest search engine, YouTube get over 30 million visitors per day.

Still now, there are over 7,000 hours of full-length movies and shows on YouTube and its continuously growing.

YouTube videos of length around 500 years are watched every single day on Facebook.
All these amazing facts are hidden inside the word "YouTube".And when we talk about popularity of any video channel on YouTube then one major aspect is Video intro!!!
Nowadays, the word "Video Intro" has created more hype in the marketing industry. So what are video intros? Video Intros are small video clips which are played at the start of video for branding purposes.
A decade ago, attention span of customers around a specific product was around 12 seconds and now it is 8 seconds!!! To make your audience to watch your video within 8 seconds, you need to create an awesome and eye-catching video intro.
Looking to create a video intro?
Thinking whom should you hire to create the best intro?
You don't need to hire a specialist!  Just follow the steps given below to create the best video intro without shedding a single penny…Yes…. Create a Video Intro Using Free YouTube Intro Maker.
Getting Started With Intro Maker 
Whether you're looking to create a video intro for business purposes or just a funny video of your friends, one of the important things you need to adhere is: Keep the intro short and relevant.
If your intro is irrelevant and doesn't fit in with the content, the viewers will get confused. And also if the intro is too long, they will get easily bored. Both the case ends in watching the next one.
Rather, if you create a catchy and engaging intro, it will surely grasp the viewer's eye and will be shared a lot. Ultimately, your video receives more views and more people will get to know about your company, service and product.
Now, Are You Ready to Create Your First Intro? Come On Lets Go…..
YouTube Intro Maker Tools
Here are some of the best YouTube Intro Makers:
In this article, we are going to discuss "How to Create YouTube Intro Using RenderForest"
RenderForest – A Detailed Overview of intro maker
It's a cloud-based video maker that's designed to enhance video creation while simplify the process of creating videos in just few minutes. You can create unlimited number of videos, slideshows, logo creation, and a lot a more. The only limit is your imagination and creativity level!
How to Use RenderForest?
Creating your own intro with RenderForest is really easy! Follow the below given step-by-step guide:
Step #1 – Visit Renderforest.com, the video maker website and click on "Video Template" page. Browse video templates by category, tags etc., or else you can also use search option to find the right template. Once you're ready with the template, move on to the template page.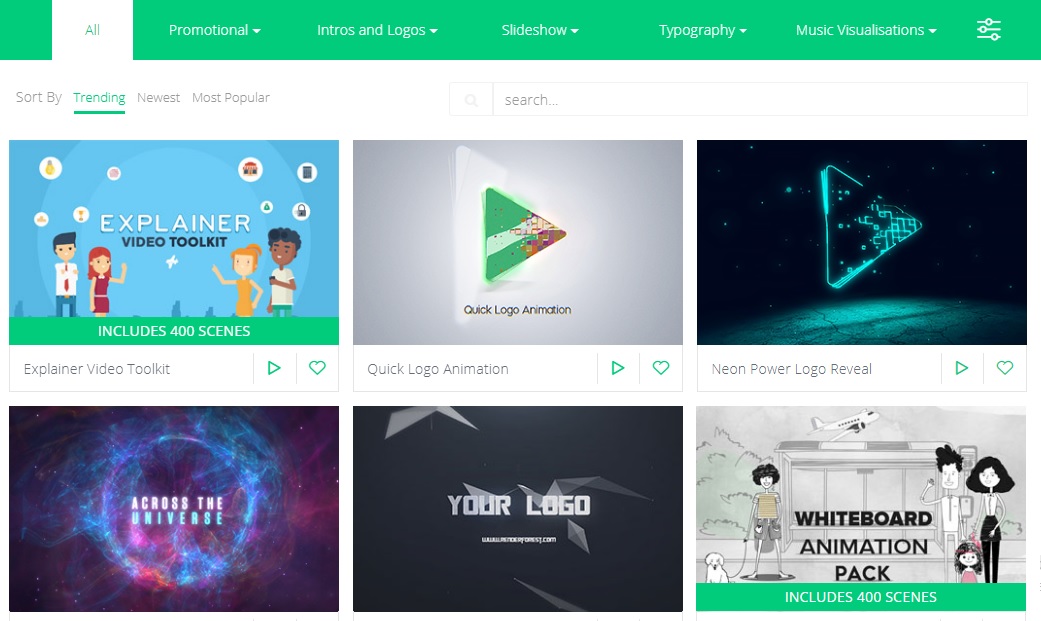 Step #2 – This page comprises of some of the great videos created by other users. I assure these videos will definitely inspire you to create the best among the rest.
Choose a template version and click "Login to Create". You will be taken to the page where you need to sign up or else sign in using Facebook. And then click "Create"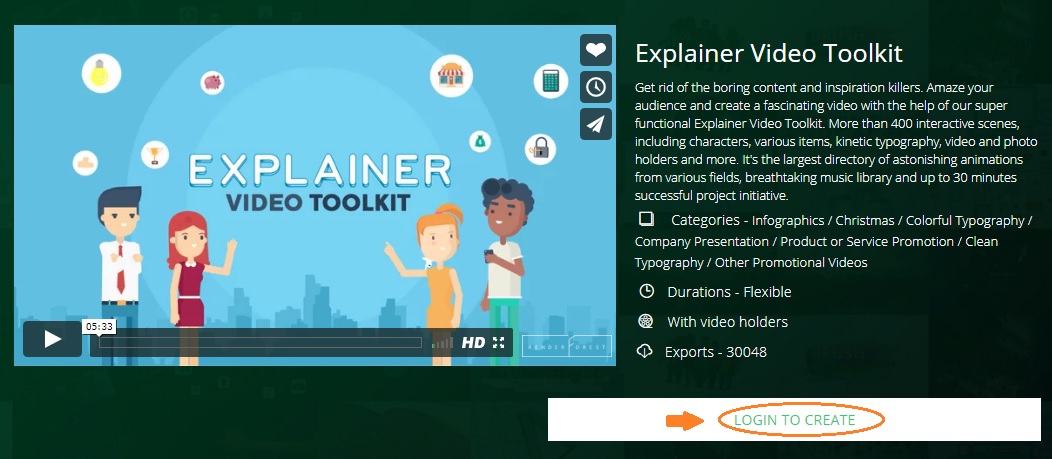 Step #3 – By Clicking the "Create" option, you will be navigated to the video editor page, where you can upload images, add text etc.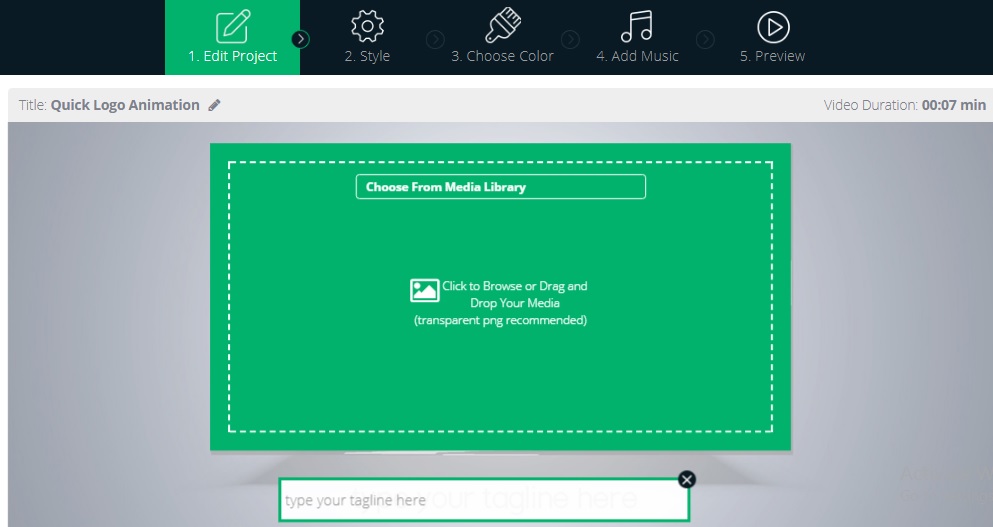 Step #4 – Finished editing your video? Now it comes to give life to the video! Yes… It's time to choose your music from the music tab. You can also upload your music or voice over.
Step #5 – Finally, click on the preview icon, and your preview will be generated in minutes. You can always edit, download or preview all your video projects in My Videos page.
Pricing of RenderForest
This tool is available in both PAID and FREE Version! You can use almost all features in your free version as like in the PAID but unfortunately there are few limitations which are mentioned below:
There will be a watermark in the bottom left of the video which makes the video slightly unprofessional.

Videos quality will be as low as SD360
But if you're ready to spend few bucks to get the PAID version of RenderForest, then you can get HD Quality Video without watermark.
Tips for Creating YouTube Video Intros
Are you ready to create your intro video using RenderForest Intro Maker tool? Here are the few tips to be keep in mind while creating,
Keep the intro section engaging and short, no longer than 5 seconds!

Give a brief intro to your brand by using your official logo, colors and slogan.

Clear convey who you are, and what you offer.

Give your viewers an idea of what they can expect to know or gain after watching the entire 8 seconds video.
Thanks for spending 3 minutes to read this article! We hope you enjoyed it! We also hope that you will create great videos which will boost your sales or make a joy to your family.
So, what are you waiting for? Get ready to create amazing intro videos using any of the given Youtuber intro maker that will grab the viewer's attention in just 8 seconds!