Reddit is one of the social sharing sites with millions of active users. It is a fun place where you will find information and discussion about almost every topic. Reddit is known for finding the needed information and sharing thoughts & ideas with like-minded people by gathering links, commenting or voting on the links, and sharing them with other Redditors. Reddit has become popular in just a matter of time because of the good features and tools it provides to the user for an informative discussion of any topic and gathering good knowledge from like-minded people around the world.
If you are new to Reddit, then it may take some time to figure out about the Reddit social sharing platform. You won't figure it out on day one. But if you check back often, you will slowly start to absorb the Reddit culture as you drill down to verticals that interest you, you will find it more interesting. Reddit social sharing platform is built around posting and commenting. A Redditor posts something in the subreddit and other users start discussing that topic through comments. Users may leave the platform quickly as a result of other Redditors' harsh or unwelcoming behaviour, particularly toward newcomers. However, sometimes users use abusive or inappropriate comments and as time goes on, they regret a post or comment they make. When this happens, users wish to delete their Reddit history.
According to Reddit policy, you must note that even if you delete the account, the comments and posts made by your Reddit account will still remain there. And it is important to clean your account before you delete it.
In this article, we have covered 2 methods to remove all your comments on Reddit in bulk.
METHOD 1. USING NUKE REDDIT HISTORY EXTENSION
Nuke Reddit History is one such Chrome Extension that will help you to remove all your Reddit comments and posts in less time. Please follow the below steps to install and use Nuke Reddit Extension.
Step 1: Install Reddit Enhancement Suite by using this Link and add Reddit Enhancement Suite Extension to your browser.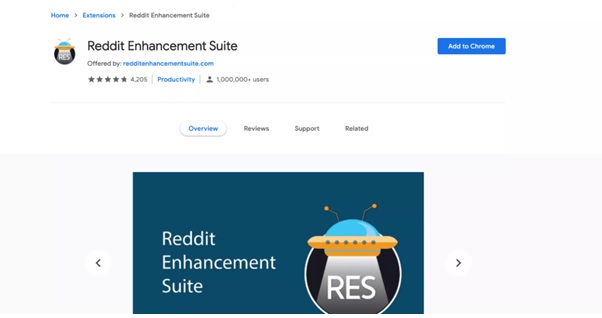 Step 2: Similar to the Reddit Enhancement Suite, you have to add the Nuke Reddit History Extension to your browser.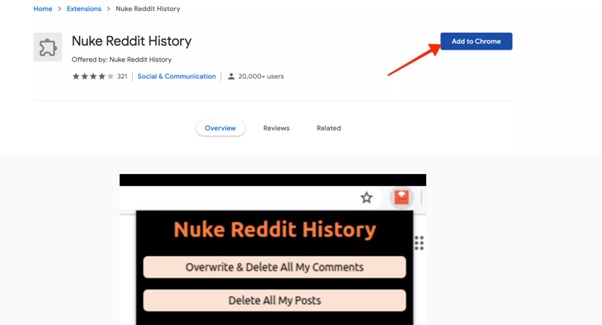 Step 3: After installation of both the Extensions, head over to this link –
https://www.reddit.com/user/me/comments
You will find all the comments which were made on your account.
Step 4: On the "My comment" section of Reddit, click on the "Nuke Reddit History" icon and click on the "Overwrite and delete all my comments" option.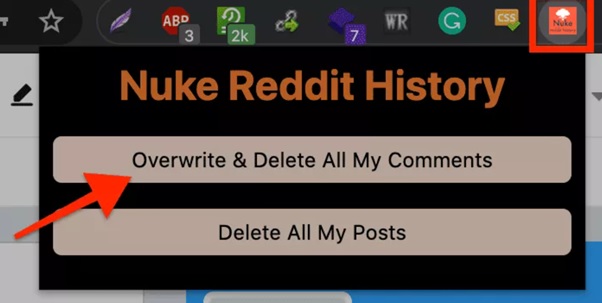 Step 5: For deleting all your posts, follow a similar procedure. However, rather than selecting the comments option, here you will select the option which says "Delete All my Posts".
Step 6: Now, Nuke Reddit History will start deleting your comments one by one. During this process, make sure that the tab is open and the internet connection is working properly. The extension will take a few minutes to delete all data as per the number of comments on your account.
METHOD 2: REMOVE REDDIT COMMENTS BY USING A SCRIPT
Step 1: Install a user script manager Tampermonkey on your browser by using this link

Step 2: Now, visit this link and copy the user script and click on the Tampermonkey icon and select the "Create a new script" option and paste the script in the input field.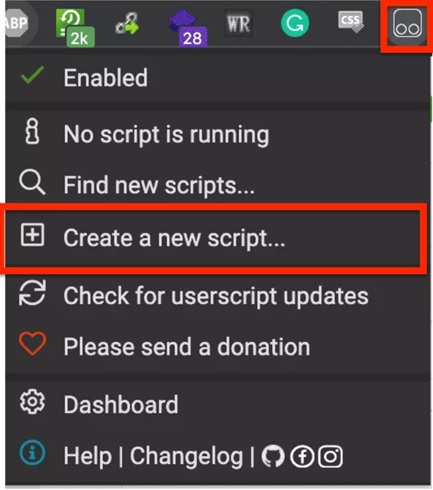 Step 3: Visit www.reddit.com and the script will start deleting all your Reddit comments from your account.
Step 4: Once the process is done, you have to stop the User script manager and then restart your browser App.
Many users have stopped using Reddit in the last few years for various reasons, and in this article, we will walk you through the process of deleting your Reddit account step by step. Also, note this important information that once you delete your Reddit account then there is no other way to activate it again in the future. So before we process further, just make sure that you don't need that account or that username anymore.
HOW TO DELETE A REDDIT ACCOUNT
Step 1: Please visit your Reddit account by visiting the Reddit website. Use your credentials to log in to your account.
Step 2: You should now be able to see the User icon in the upper right corner of the user interface. Select "User Settings" from the given dropdown list.
Step 3: Once you are on the "User Setting", try to search for the option "Deactivate Account" by scrolling down to the bottom.
Step 4: Click on the "Deactivate" Reddit account option.
Step 5: A new window will appear in front of you, requesting Feedback and your Login details for security purposes and to ensure that the real user is attempting to deactivate her/his account by re-entering the log-in credentials.
Step 6: Now, click on the box which says "I understand that deactivated accounts are not recoverable" and click on the "Deactivate" button.
Once you deactivated the account, you will be logged out of your account and will be redirected to Reddit's Homepage.
If you have any questions or comments about the above article, please leave them in the comment section below. We will be happy to help you.