Sometimes people get bored with Facebook and feeling stress when they open Facebook so in this situation I would suggest to deactivate your account for some days and join again with new freshness.
I recommend don't go for delete rather than go for deactivate. As deactivate Facebook also works the same as delete and I am sure after few days when you realize to use Facebook again then at least you can active your account otherwise you need to create a new one and add all old friends.
Read also >> How to Delete Facebook Account Permanently

So without delay let's begin steps.
Firstly open your Facebook account and Click the account menu ▼  at the top right side and select setting.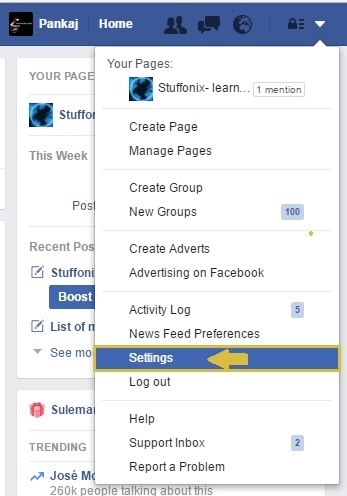 Click on security in the left column and Choose Deactivate your account option from main list and follow the steps to confirm.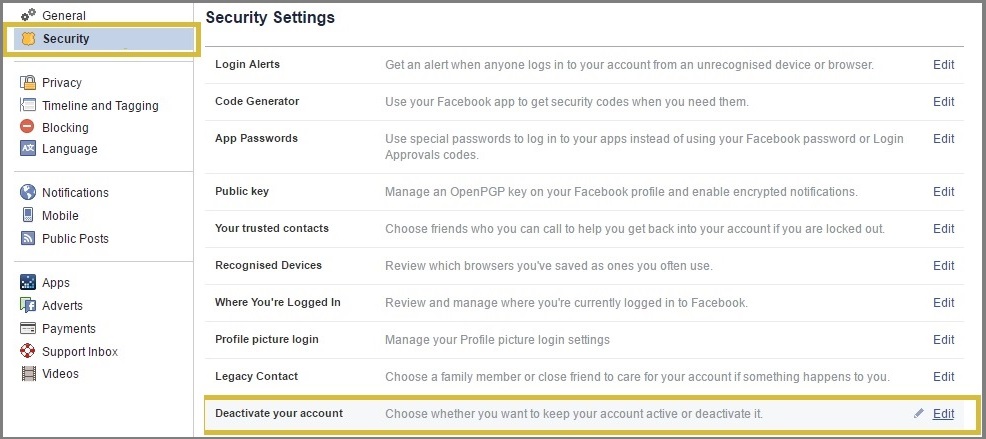 Once you click on Edit then you will Find again link of  Deactivate your account. Some it redirect you to other screen for password confirmation.

If you can't get into your account, you can reset your password.
Hope you like post of how to deactivate Facebook account and try at least once. No worry you can activate after a minute even. If you find any issue then please write me in comment.