Everyone in this world is highly digitalized and today's digital world is replete with micro blogging and blogging sites like Twitter, Tumblr, WordPress and many other forms of social media. Right from creating separate hashtags to convey strongly the message which needs to be conveyed globally to writing a message in 140 words, Twitter is the thriving place of all the netizens and Twitter is a world of #Hashtags. It is simply Hashtags and Hashtags everywhere. The world of digital media thrives with hashtags today. There are millions and millions of twitter hashtag searches that are done in an everyday basis at Google.

From celebrating the birthdays of their idols to spreading awareness about an issue to introducing a film's teaser and new audio launches, Hashtags are used in plenty. Everyday a new hashtag is created made viral and thus, spreads like a wild fire.
Even celebrities create hashtags to interact with their fans. Like the recent #AskSRK which went viral as an interaction tag and #Kabali for the film of Rajnikanth, and #pokemonGO which is shaking the world literally and making everyone to run in frenzy, hashtags hold an inevitable place in today's social media.
Imagine that some of your tweets are retweeted in a humongous manner by many of the unknown Twitter users just because you have spoke about a sensational issue. Imagine you put a tweet at 10 pm in the night, wake up at 6 am the next morning and find millions of twitter users are waiting to follow you and ask your view about something. You are a mini celebrity of sorts.
Doesn't the very thought itself feel wonderful? Yes, it will happen if you use the right tags and constantly monitor them and for this sake there are many analytic tools available online which makes the gargantuan job of monitoring the twitter hashtag analytics in a deft and specialized manner.
Let us now look at some of the online analytic tools which help us to decode the world of Hashtags amidst the Twitter world so that we too can create really powerful ones to spread what we think and what we write.
1. Hashtagify
Website: Analysis here
It is one of the best recommended online tools that can be put to its maximum use for searching and creating and analyzing potent twitter hashtags. It has a manifold use to hard core twitter users, as it not only allows a person to find the proper hashtags and the related tweets, it also enables us to create proper hashtags for the same reason.
You can thus make twitter trending hashtags within seconds along with scores of inputs from hashtagify.The twitter hashtag analytics for a particular hashtag are well-maintained and updated frequently in their global database so that it will not be difficult for the account holder to get hold of a particular hashtag and create various contemporaries for it.
For instance, here we have provided a picture of the hashtag #PokemonGo along with its various synonymous hashtags. This type of segregation also comes with a bevy of the recent tweets pertaining to this hashtag which makes it a user's darling.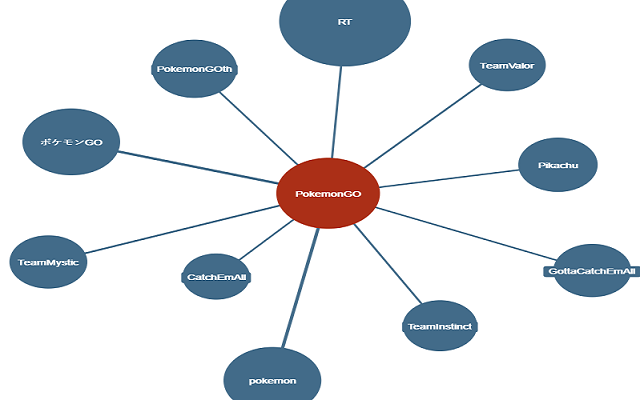 Noted point
There are both paid and unpaid modes here.
Right from $9.99 per month to $299 per month, three types of paid plans under the titles of Personal, Business and Enterprise are available and the user can choose any plan he or she wishes to.
2. Tweetbinder
Website: Analyse here
If you want to analyze a twitter hashtag and also notice who are all engaged in the twitter conversation, then Tweetbinder is the right place.
It is a complete analytics tool, if one must say so. Right from having the ease of viewing the overall reach of a particular hashtag to making twitter trending hashtags and make a vivid 'trending hashtags on twitter' search. Apart from these, you can see how much a particular tweet of a person using the same hashtag has reached and how many number of active users are there currently who use the same hashtag. For instance, a complete analytics of the hashtag #onlineearning is given below.
You can ponder over particular conversations, make friends with like-minded persons and do a complete domain ranking search. There are no free plans with tweet binder due to the provision of a large number of resources and hence, if you need to create an account, there is no other go, rather than opting for a paid plan.
Noted point
There are four paid plans right from $165 to $661 under four sections, namely, Seek, Basic, Advanced and Premium.
3. Ritetag
Website: Analyse here
Okay, suppose you want to create trending hashtags on twitter which will work in a surefire manner along with knowing simultaneously what are the twitter trending hashtags in various platforms and arenas? Then, go for Ritetag.
As the name suggests, you can create hashtags that will not dump you at any cost, will make you to turn into an overnight celebrity and make you feel like a newcomer who has bragged a film chance with a superhero.
The main advantage of Ritetag is that it can be used an extension for your browser. Let it be chrome, firefox or explorer, you have extensions that are compatible with these browsers. All you need is to install them, search for a query or a hashtag and bang..!! You will start getting umpteen ideas and gorgeous methods to aid you in transforming into a mini celebrity.
You can even create alerts for the particular issues that you are more concerned with. Like those tools mentioned above, Ritetag doesn't have numerous plans. It is available as a freebie and if you need to upgrade, you can go for the pro version which costs $49/year. The way ritetag works for a query is portrayed below.
4. Hashtags
Website: Analysis here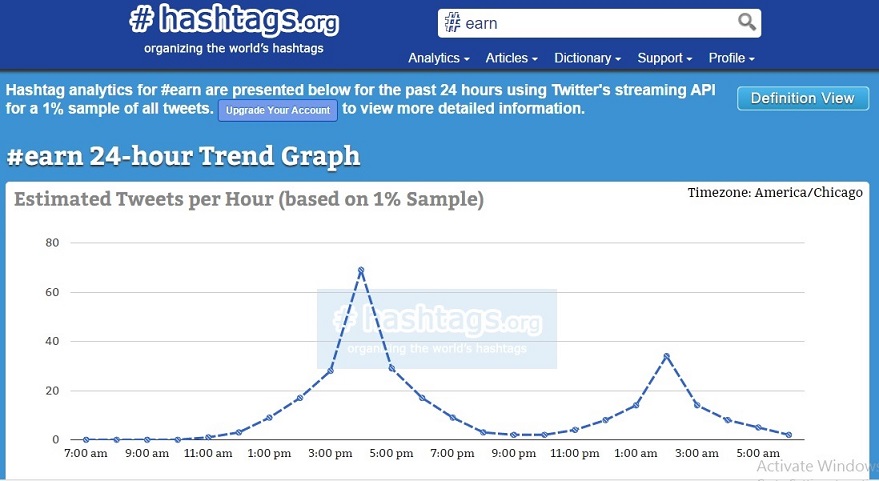 What will you do if you want to compare some 4 to 5 hashtags on the same subject and determine the highest reach gained by each of these tags along with performing a heavy number of twitter hashtag searches and do all these in an everyday manner. Then, hashtags.org is your answer.
The entire world's hashtags irrespective of its popularity are stored in the database of hashtags.org which makes it pretty easier to use. You even have a hashtag dictionary to know the complete meaning of a phrase before embedding it in a hashtag.
Of course, the twitter hashtag analytics are provided in a detailed manner but these perks come with paid plans which are available from $49/month to $349/month and there are no free plans.
5. Keyhole
Website:Analyse here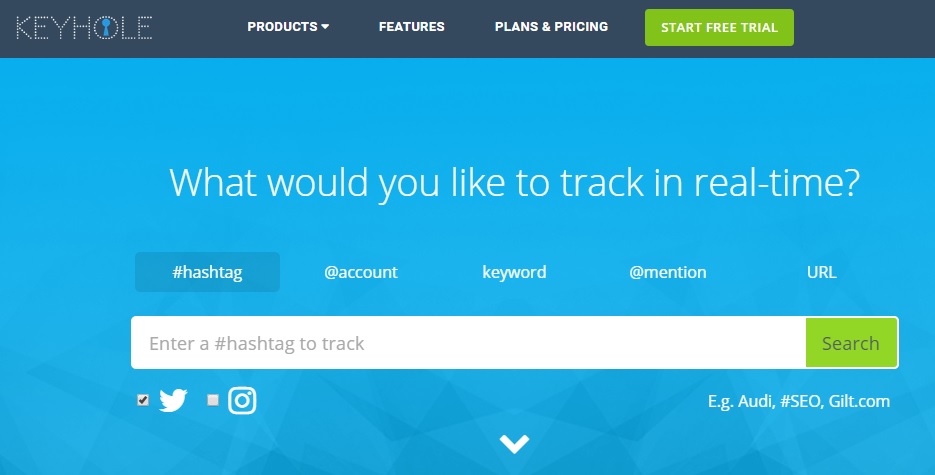 Suppose, if you want to track the progress of a hashtag in a live manner and see how far the reach is. Based on this tracking, you need to create trending hashtags on twitter and make relevant twitter hashtag searches from time to time then keyhole is the right place. Right from tracking the keywords and analyzing its reach to producing relevant keywords for hashtags and making a live tracking of the account holder's twitter usage, keyhole does a wonderful job and peeps into every minute detail. It provides the net results in a graphical manner and provides pdf reports of each and every online track.
There are no free plans and prices begin from $150 only and there are custom made packs available for big conglomerates.
Thus, we have taken a critical look at the development of one of the critical tool that the social marketers have at their disposal, namely, the hashtags.