Many people wanted to work online and make money but most of them not aware what one should have initially to start working online.
So here we are going to list out all the basic things which required to start making money online.
External things Requirment:
1. A personal computer (or laptop) with good internet speed:  You need any one either computer or laptop and please must take good speed internet so you wouldn't get frustrate from work.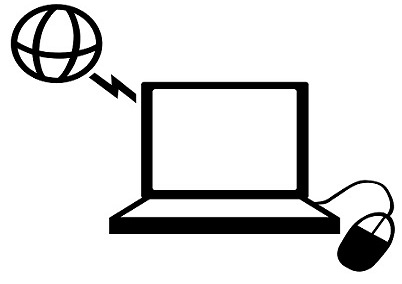 2. Verified Paypal account : To get money from client or any online earning platform then you need to provide PayPal account and if you are not having Paypal account then read How to create paypal account . 
3. Personal Bank account: You can open Bank account in any near by bank in your country so you can transfer money from Paypal to any personal account.(Mainly got india because here you can not keep money in Paypal account)
4. Pan(Permanent account number) card: This is mandatory in India to open bank account as well as for Paypal verification.
Email setup
1. Gmail, Yahoo or any other mail service: You must need to open any one email service so you can register on Paypal as well as get mail from any application for verification or from client directly.
Depend on  availability
1. Daily 3-4 hours: You need to give at least 3-4 hours daily then only any client can trust you or you will get few bucks.
Necessary Software :
1. Microsoft office or Open office: This tool help you in writing work, presentation work and excel work. Download MSOffice and Open Office
2. Grammarly: This tool help you in correct writing without any spell mistake. Use Grammarly extention
3. Foxit reader: To read any thing on pdf. Download Foxit Reader
Hope you find all above necessary thing and start making money online.