Digital advertising made up 59% of all advertising dollars in 2020. As the general population continues to turn to mobile devices to access information and make purchases, advertising dollars follow.
Digital marketers have to adapt to this change and all of the upcoming shifts in the next year. It can make it hard to create a marketing strategy you can stick to. A Digital marketing certification can help in gaining the required expertise and grow in a career in Digital marketing.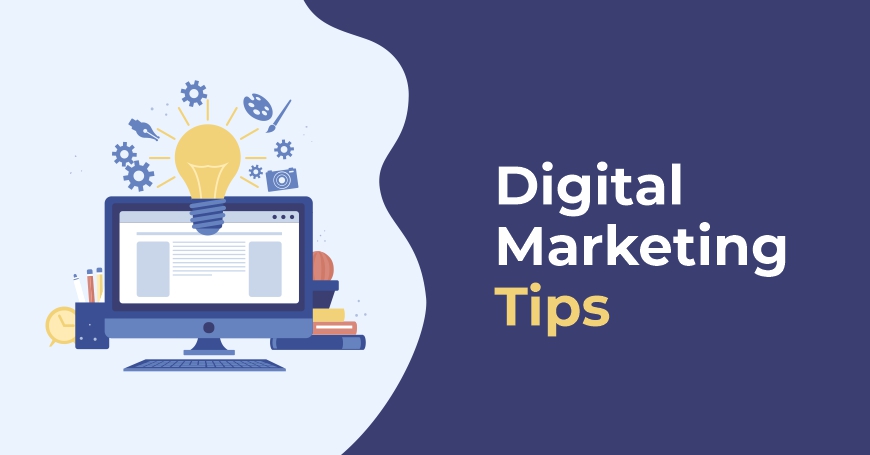 What are the trends and digital marketing tips that will help you plan for 2022? Keep reading to find out.
1. Short-Form Video Dominates Social Media
TikTok became the leading app thanks to its short and engaging videos. Now, Instagram, Facebook, and YouTube followed with their own versions of short-form video content.
You have to learn how to tell an engaging story that's between 15 seconds and two minutes long.
2. Search Continues to Be Local
Local search will continue to dominate search engines in 2022. Review your site's homepage and make sure that you mention the location in the title tags, description, and content.
Voice search will become more prominent in 2022, but it only requires minor adjustments to your SEO strategy because these searches are local. You'll only need to adjust your content.
People ask questions differently than typing them into Google. Someone might type restaurants near me, whereas they'll ask a longer question.
3. Social and Ecommerce Platforms Merge
One trend that's happening as a result of the pandemic is the merging of social media and ecommerce platforms. Content creators would normally direct traffic to their own sites for followers to make a purchase.
Facebook, Instagram, and Twitter are jumping on ecommerce. Twitter is testing shop buttons on tweets, while Instagram and Facebook are letting brands build shops directly on the platforms.
4. Digital Marketing Driven by AI and Automation
Digital marketers often spend too much time on repetitive tasks, data compilation, and research. They're adopting marketing automation tools that handle some of these tasks.
Marketers can schedule social media content, create email templates, and automate lead generation.
Artificial intelligence is used in predictive analytics and in search. It's wise to learn as much as you can about AI and automation and use them in your marketing strategy.
5. Long-Form Content Gets Results
We started this article with short-form videos dominating social media, and we're ending it with long-form content. That's because longer blog posts get SEO results.
It's not enough to write a 3,000-word article, it has to have expertise, authoritativeness, and trustworthiness. If you write content that's of interest to your audience, you'll fulfill this requirement.
Create a Marketing Strategy With These Digital Marketing Tips
The most challenging aspect of digital marketing is that it's always shifting. It makes it difficult to create a digital marketing plan for the entire year.
These digital marketing tips showed you some of the trends to expect in 2022 and how you can use them to your advantage.
Want more SEO and digital marketing insights? Check out the blog for more exciting marketing content.