Making of the YouTube videos is certainly one of the best ways to make money online while doing things you love the most. In order to earn a decent income with the help of YouTube video ideas, you must be getting a lot of subscribers and viewers watching your YouTube channel. The problem lies in the fact that most of the people are unable to think of interesting and effective ideas that are good enough to attract the attention of the audience.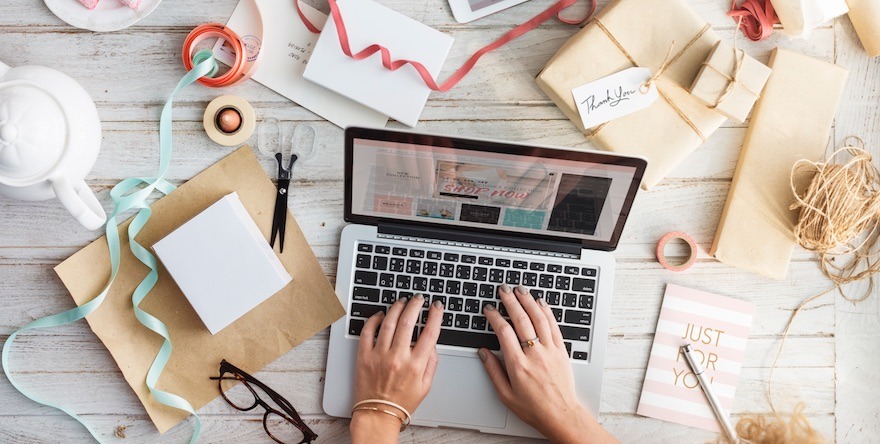 With the ever growing competition, it is exceedingly difficult to get the viewers for your YouTube channel or video. So, the major question which arises is that what kind of videos should one prepare in order to earn decent number of views? We aim to find out the same in this write-up. This article would also be very useful for those who are looking for First YouTube Video ideas. Below are the top 10 ideas for YouTube videos which will help you to make your First YouTube Video or add new videos to your existing channel. Also reading the below pointers, you may get some relevant YouTube channel name ideas.
1. Make Cooking YouTube Video

We have a very popular saying in English that "A way to man's heart is through his stomach." This saying is obviously true and thus the cooking videos are always in demand. With the passing time, the rate of internet usage is ever increasing across the globe. Now none wants to wait to see a recipe for their favorite dish on television. With the advent of YouTube, folks now have the option of checking a couple of recipes before trying them out for themselves.
2. Making YouTube Videos for Foodies

The foodies are always in the lookout to see and learn different recipes, reviews on recipes, restaurant ratings in one's city and also across the world. So, making a YouTube channel featuring all the above mentioned stuffs may indeed bring a huge traffic. There was a YouTube video named Indian Street Food which managed to get 2.2 millions of views in just 5 months and it is still counting. So, you can imagine the kind of response that you are likely to get if you post a video which is of great interest to the foodies.

Online tutorials are much in demand these days and it's gaining more and more popularity with passing time. These online tutorial videos help us to learn things in an easier way without even referring to a single book. No matter whether you are teacher, software programmer, marketing professional or an SEO expert, you can always create video tutorials of yourself teaching people what you know best. There are billions of people across the globe who surf internet to gain knowledge. So, by uploading online tutorial videos, you are bound to get a good traffic to your YouTube channel.
4. Making Gadget Review Videos

There are many of you out there who are absolutely tech-savvy and are addicted to purchase new Smartphones and other gadgets regularly. You can now very easily review the gadgets that you have purchased recently. The video of such reviews can be uploaded in YouTube which will attract huge traffic. By doing so, you will surely earn enough which is at least good enough to recover your purchasing cost. If you successfully manage to get a lot of views to your videos, then you may even be paid by the companies for reviewing their products.
5. Review Popular Books

There are many of you out there who are not tech savvy but avid readers. If you belong to the category of readers, then make a video sharing your views about the latest published book in the market. This is to be ensured that the book you choose to review should be new and popular. Sometimes it is tough to make a video without revealing the story of the book, but if you are used to reading a lot of book reviews, then you exactly know what to talk and what not to talk while making a book review.
6. Preparing Videos of Your Unboxing Products Purchased Online

If you have purchased an apparel or accessory or toy online, you can shoot a video of the same while unboxing of the product and share your honest views about the product. If the product seems to be good, then include the name of the portal like Amazon/Flipkart/Snapdeal affiliate link to that product. Now, whenever anyone purchases that same product using that affiliate link, you get paid a commission for that.
7. Create "How To" Videos

As the name firmly suggests that you can prepare a video teaching people "How to" do certain things. This is indeed a very vast topic. You can shoot a video which teaches techniques of various things. This may include the complicated tutorials on repairing a computer or a bike to simple things like removing of the stains from the clothes etc.
8. Create Screencast Videos


Screen casting is the technical word for recording your computer screen. You can create tutorial videos explaining the usage of certain computer applications or websites by recording the computer screen while using the same. These screen casting videos can be uploaded in YouTube to get a huge traffic. There are certain popular software like AutoCAD, Photoshop etc. which can be really tough to handle even for those folks who are already trained in using these software. There are millions of people across the globe looking for YouTube Tutorials for the same and so you can very easily get a lot of views.
9. Play Prank YouTube Videos

Prank videos sometimes really goes viral. Making a video of you playing a funny prank on your friend, sibling or colleague or the better half and then recording their reactions is something very interesting that you can show to the world. You can either take help from someone or even record a video or use the Spy Cams to record such videos. The uploading of such videos involving pranks would surely attract millions of views from the audience across the globe.
10. Making Videos of Travelling Experience

If you are an ardent traveller, then why not show the world your adventurous and fun-filled travel experiences? Be it a journey by a car, on a bike or by train, you could always record your experiences about your journey at regular intervals and then create a YouTube video out of the same. As the trends reveal, these kinds of travel videos in YouTube are much in demand and witness several million views by the YouTube users across the globe.