Today I am writing about Top Indian women blogger on occasion of international women day and to offer them a respect on this great day.
It's actually true that Women are the largest untapped reservoir of talent in the world and still in India we need to show sex ratio in every census to show people that we still have a big gap.
But now a day she comes out from home as student, as working women and even as maid to help their family and country to know their real potential.
Women like kalpana chawla, Indira Gandhi, mother teresa, rani Laxmibai, saina nehwal, Indra nooyi, Chanda Kochhar  and many more has already proved themselves by reaching top position in what they were doing.
Now they are competing and standing side by side to get this country more ahead.
So today we are writing one more place where they are growing & providing you top 5 successful Indian female blogger who are working from their place and become brand name in their niche.

Shradha Sharma
Niche- On startups & entrepreneurs
If we are talking  about successful Indian women blogger and forget to  mention Shradha Sharma is actually not possible.
She is the Founder and Chief Editor of YourStory And provide platform to share story of successful startups and entrepreneurs.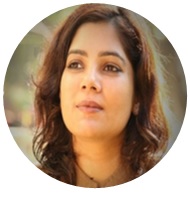 By doing this job  she is helping them to provide more customer or traffic and give a confidence in startup by writing about them.
Hope you get inspire from her and start your own blog or start your own venture  to achieve what you thinking of.

Malini Agarwal
Niche– Bollywood, fashion and lifestyle
Malini is india's first and most famous celebrity blogger. She use to write about gossip and news about Bollywood , lifestyle and fashion.
MissMalini.com was founded as a hobby blog in 2008 and covering all aspects of celebrity life and their moments. You can also find new trends in fashion, what celebrity like to wear and lifestyle from here blog.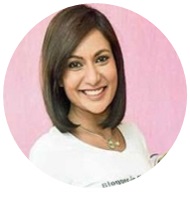 She advice new blogger to choose something unique, that no one is writing about and write on something which you are passionate   about.
Harleena Singh
Niche-  family, life, and self-improvement
If you are searching something that help you in family welfare and discover happiness then you should visit aha-now.com once.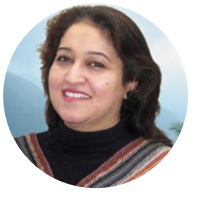 Harleena has started her career as freelance writer and with time she became a famous blogger.
She has written many post on fitness, health as well as relationship and help people to make their life more beautiful.
Jane Sheeba
Niche –blogging and  general
A ph.D holder in the field of Medical Physics and now doing full time blogging in multi niche. She has started blogging without much knowledge about what it is and how to do but now she is running many blog successfully.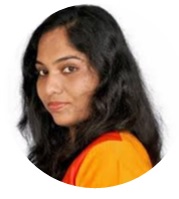 She has started her blogging career in 2007 and till now written hundred of blogging tutorials.Her top blogs are janesheeba.com & probloggingsuccess.com.
Shalu sharma
One of the inspirational women  &  passionate traveler blogger from Bihar, India. Her blog shalusharma.com give you information about top destination in India for holiday and travelling.
If you are planning to travel in india then you can take help from here blog and plan accordingly. She has also written many travel book…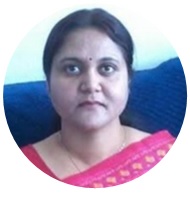 She has also started a  community site of Bihar youbihar.com .
Hope you like what this all female blogger is doing and start your blogging career by inspiring from all of them. If you need any help them just write us in comment or use contact us page.