Since in-person gatherings are restricted for a while, virtual events are the only viable option left amidst event profs. Many event experts believe that hybrid events have the potential to massively shift the entire event industry in the future. So according to some predictions, now is the time to perfectly monetize your virtual events.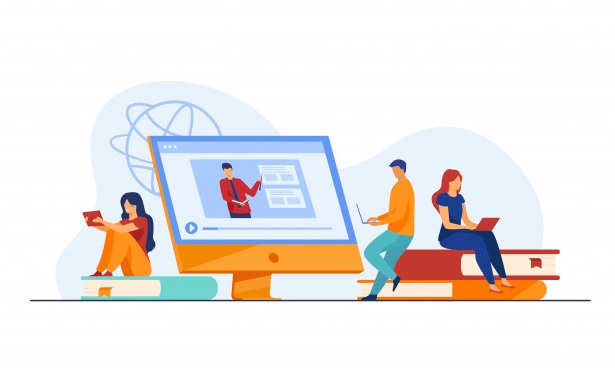 After the advent of the novel coronavirus, many professionals realised the importance of digitalisation in today's fast changing world. They started conducting/promoting their events online for the sake of a better future. But there are a few who are still sceptical about optimising the use of virtual event platforms.
In this particular article, we have incorporated some of the best monetization practices that must be considered while organising your next virtual event. These practices came into existence after the world started pivoting to online events. It will help you generate more revenue and qualified leads for your virtual events. So without any further ado, Let's begin!
Before the event begins- 
Several Ticket Class 
Just like on-ground events, virtual events have the power to give tiered ticketing access depending upon how secretive the event content is for an individual. A curative way to manage this is by leveraging your attendees to attend any event of their choice. While also restricting access to certain confidential sessions.
If your event doesn't require any private sessions, you can simply offer valuable resources to your attendees after the conclusion of the sessions. This is said to be the most proven strategy for signalizing the tickets.
Online events are all about providing valuable content to its audience. People are striving to pay for a unique amalgamation of content. So, it's your responsibility to offer multiple ticket functionality that can allow participants to have access to all the sessions accordingly. For instance, providing a view-only access to certain participants, or offering attendees to participate in live Q&A sessions, or giving them recordings of the few important sessions. This enables them more exposure and flexibility to select the correct ticket class.
In-depth Sponsor Proposition 
Attendees and sponsors are both the heart of your event. One is the engine and the other is the fuel. Hosting an event online has shown multiple benefits to event sponsors and organisers. Well to point out one, it has a huge virtual space that enables sponsors to showcase their brands in a non-intrusive way. But before you invite critical sponsors at your event, you must embed a sponsorship package that exclusively mentions all the value your event will bring to them. You can personalize your packages on bases of expenses, positionings, and commitment points.
Ticket Expenses 
Much like in-person events, to balance the expenditure you must add some cost to your tickets in a virtual event. Amid covid-19, people are engaging in more virtual programs to keep themselves motivated and up-to-date during this health crisis. As a result, the number of registration has doubled especially if the event is free of cost. Although virtual events are convenient, people are not ready to pay the same amount as they used to do for physical event tickets. So, to attract more participants at your event, make sure your ticket prices are relatively cheap as compared to your competitors.
Speaker Slots For Potential Sponsors 
Being an event organiser, managing everything right from spending hours in shortlisting sessions, to running a quick demo with the speakers, and working on their presentation can be a tough task to handle all at once. While planning any event, keeping everybody in mind is what a planner is responsible for. Offering slots for certain sponsors to speak about their brands can be a great opportunity for you and them. How? Well it will bring in more sponsors at your events, while sponsors will get more customers from your event. Allowing a few speaker slots for sponsors to organise promotional sessions at the event can be  a great way to reach more audiences.
During the event 
Role of networking partners 
We all know how important networking is for both planners and sponsors. It establishes and nurtures the relationship with people you meet in an event. To generate more leads and find more long-term clients, incorporating engaging activities like spin the wheel or event relative quizzes sponsored by your partners can be a great way to foster connections. This also enables sponsors to spread awareness about their brands while keeping attendees hooked. Isn't that a win-win for both parties?
Spread the word about your event on social media 
After the world encountered the tragic nationwide lockdown, social media became an integral part for people. It became a viable channel for organisations to promote their events and build engagement immersively. Shout-outs on social media is relatively easier than putting huge banners all over the place. Another benefit of advertising your event on social media channels is that it enables sponsors to promote their brand while also curating a mutual value for both.
Encourage Attendee Reaction 
To grab the attention of your audience, consider incentivizing them with unique prizes, goodies, or referral codes that they can use at the sponsor's exhibit or platform. You can also offer points based on the level of engagement they had at the event. This is a great way to boost interaction while also allowing attendees to explore your platform immensely. Pro tip: always promote your upcoming event after the event is concluded.
Reach out to more target attendees 
After the prohibition of social gatherings, virtual events became the new normal. It enabled people to interact and build relationships with potential customers. Virtual events eliminate all the geographical boundaries and can hold a wider range of participants. Hence, planners and sponsors are greatly benefited and allow them to monetize effectively. Have a very defined target attendees, the one who can be really interested in your event. This will help you reach out to more potential customers at your event.
 After the event 
Giveaways 
An event is incomplete without its event giveaways. Most attendees look forward to receiving goodies in the form of brochures, handbooks, or presentations. If done correctly, it can help you maximise your event's interactivity. To make it much easier for you to manage all the goodies and giveaways, try using files on Dropbox, Google Docs etc for simple compilation of all the essential assets.
Over to you 
These were a few exclusive ways to monetize your virtual events effectively. Keep in mind, there are multiple ways to monetize events at each spectrum of the planning and organising process. Undeniably, there are unlimited ways to monetize a virtual event, just make sure you do not hamper your efforts and offer the most memorable experience to your target audience. Remember, balancing is the key to success. So, what is your way to monetize your online event? Let us know in the comment section and keep following the coronavirus guidelines to keep you and yours safe and healthy! Happy reading!