Writing movie reviews is one of the best ways to make money online if you know the right way of doing so. With the rise of the Internet and streaming services, accessing latest movies is now just a click away for anyone, and the current generations watches more movies than any previous generations has.
However, with increased availability of movies, it has become hard for people which movie they should spend their money on, and that's where movie reviews kick in.
Most of the people look online for the reviews of latest movies in order to decide whether they should watch it or not, and thus, movie reviews has become one of the hottest niches to earn money online.
That's why today we have brought a guide on how to make money writing movie reviews for all our readers:
How to write a good movie review?
Before starting to write movie reviews for money, you should know how to write a good movie review otherwise you will find it hard to make money by writing movie reviews.
First of all, your review should give a clear overview about which genre the movie exactly belongs to. Your review should also give the reader a clear idea of the plot and the main characters of the movie.
Although keep in mind, you should never ever give away the climax or the secret of a big plot twist of any movie. If it's not essential we suggest that you should write about only the first half of the movie and leave the later part for the reader to watch and find about.
How to Get paid to write a movie review?
There is a lot of scope in writing movie reviews for money, but only if you know how to do it correctly. You can basically, write reviews on your own site or write for someone else, and get paid for it, based on this there are mainly 3 ways to get paid to write a movie review:
1. Make a blog to get paid to write a movie review
As we mentioned before, movie reviews are very much in demand right now. So why not make a blog of yourself and become an expert movie reviewer? doing so is one of the best ways to make extra money online.
You can buy a WordPress hosting and domain name, which is hardly a 30 minutes job and then start writing and sharing your reviews on various social media platforms. Once your blog picks up and starts getting the traffic you can put ads on your blog and start to get paid to write reviews.
If you an experienced guy or just don't want to spend that much money, then you can start with any of the free blogging platforms. Squiddo is one such great platform to start your free blog. The good thing is that it comes with preinstalled ads and they share whatever revenue they make from the audience of your blog, with you.
2. Become a paid movie reviewer
While making your own blog is one of the best ways to make extra money, without any experience with blogging and SEO, it can be really hard to manage everything. If you are looking for a more hassle-free way of getting paid to review movies, then you can try becoming a paid movie reviewer or better known as a freelance writer in the movie review niche.
There are already lots of established sites out there who write movie reviews, but these sites are mostly run by a single person and one person can not watch all the movies and then review them.
So you can become a freelance writer for any such blog and take a specific amount of money for writing movie reviews for them. This way, you get free of all the responsibility of handling a blog and you simply focus on writing the best movie reviews. Our guide on how to kick start your freelance writing career can help you in starting your freelance writing career in the right manner.
3. Write paid movie reviews with Paid review websites
Finally, paid reviews websites are one of the best ways to ways to make money online by writing movie reviews. This way you can decide when and how much you have to write and you can a good passive income by writing reviews of your favorite movies. We have collected a list of best sites which pay you for writing movie reviews:
Review Stream – Reivew Stream is basically a paid product review website which pays you to write reviews on various products. Among others, the list of products also includes CDs of various kinds. So you can write reviews of different movies that are out on CDs or DVDs and get paid for your reviews. If you are a music fan then you can get paid to review music CDs as well.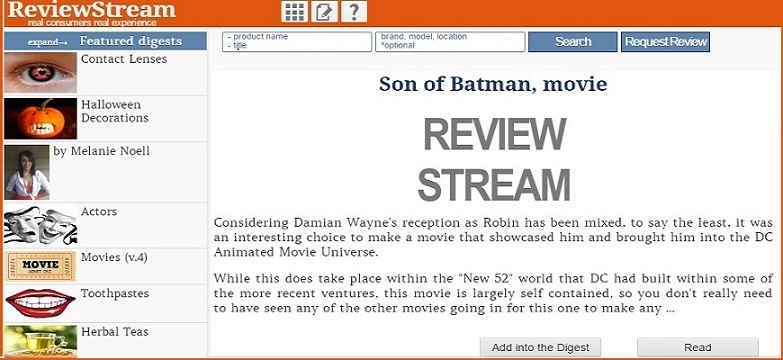 SharedReviews – Shared Reviews is another product review website where you can get paid to write movie reviews and get paid to review music as well. Although  There is a whole category dedicated to Movies and Documentaries so I am certain that you will have a good time writing movie reviews for money.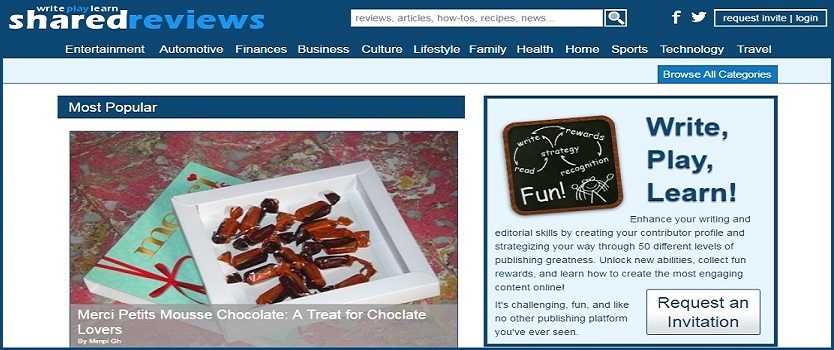 Ciao – Ciao is another popular paid review websites with a whole category dedicated to DVDs of various kinds meaning writing reviews here is one of the best ways to make extra money writing movie reviews.  Although you are only paid for the upvotes you get on your reviews means you have to write really high quality movie reviews to make some cash.
PayPerPost – And finally there is PayPerPost on our list of best websites to get paid for writing movie reviews. It's useful if are you looking to make money through your own blog or a blog you write for. you can find advertisers there who will pay you for writing good reviews about their product and you can find people who are looking to spread word about their movies or documentaries and they will happily pay you for writing a review on it.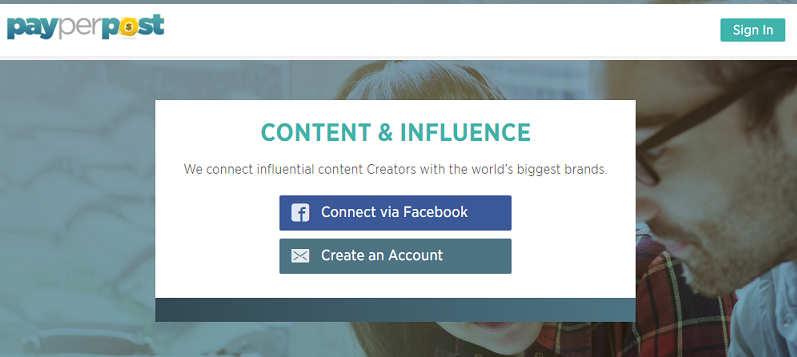 Hope you like this post and start getting  money to write movie reviews. If you have any other site or doubt then please write us in comment.