In the world of Web ads, the simple and easy to operate Adsense provides a good opportunity to monetize your webpage and earn potentially extra. However it does not work same for all and varies from individual to individual due to many factors associated with it, but there is always a scope left to manage related factors in a way to maximize Adsense earnings. The list might go very long but focusing on certain crucial points will definitely give right yield.
1. Follow guidelines and Adsense rules:
At the time you go for Adsense make sure you read and stick to guidelines of Adsense in order to remain attach with it and to perform better.

Google has all the technology and bunch of excellent IT experts with vast experience of handling website owners and blogger all across the world so never try to be over smart and play with any sort of malpractice such as automated clicks, fraudulent clicks, self clicking or any such practice as you may end up with your Adsense account blocked or penalized. Naturally, at Google they have to first protect interest of their customers.
Although, sometimes many innocent website owners become victim of Googleā€™s this policy, but thatā€™s part of this business as you all start with clicking ā€œI acceptā€.
2. Make way for traffic:
A simple formula to keep in mind is that, basically Adsense earnings are directly proportional to number of visitors. More the number of visitors, more the probability of click on ads, so you need to have gateways which attract huge number of visitors to your page.

There are always certain complains about lesser number of clicks although the page has sufficient number of visitors but that is due to presence of some other factors responsible for averting clicks.
 3. Purposeful website:
The primary motto of your page should be for making content available to visitors, in another terms, Ā that is to serve them to quench their thirst for information, knowledge and any specific content as per their requirements, so that they visit your page.
While surfing net, ever one seeks something new, exciting and informative so you constantly need to fresh up your page and put in, such material that, people keep visiting your webpage. This seems a tedious job but you need to do it with dedication and researching about what you have to add on your webpage and what not.
If you plain otherwise just targeting ads on your webpage, the visitors will naturally start to dump your page and at the end you will lose all the traffic to your webpage.
4.  Quality of website:
People like to visit clean, neat and beautiful places in real and in virtual world too. A website with very elegant look is what attracts visitors.
This can be done by proper designing of webpage using proper themes like, putting a beautiful layout on display, by using proper combination of colors for text and in background and by keenly displaying other details.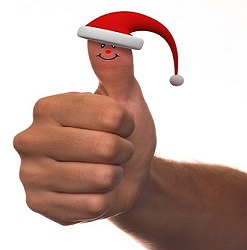 Make sure that you use methods which enable faster loading of your site. Generally web surfacing is less about patience, as while surfing no one waits for site till loading unless and until they want a particular site. So if your site contents material causing your site to load slowly you are sure to lose traffic.
 5. Content of website:

Certainly, the most important factor is to never compromise with quality of content you choose for your webpage. Content is what that keeps things going on.
Google always prefer sites with top notch content. The content should be informative and true, in case you focus on anything fiction or likewise, the content should mould fit with the idea.
The language should be grammatically error free and Proper care should be taken while selecting images, logos and drawings.
Repetitive content looses your marks, so always try to put in new and fresh content possible at regular short intervals. Adsense are contextual, that is, the system works based on content of your page, so you should make sure that ads at your sites match your website content. You can work and find popular content in your niche and work precisely on it to make it further nice.
 6.  SEO:
Search engine optimization is the a main factor to be considered while planning to maximize Adsense earnings as without this you may end up wasting time , just trying to get wanted traffic on your webpage. In general search engines do not favor new websites or blogs so link building to other sites should be seriously considered. So naturally with someone link you, you will be displayed by search engine sites.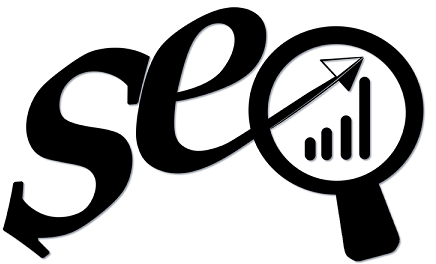 A proper knowledge of SEO helps one to get increased flow of traffic; this can be done keeping in mind certain factors such as using relevant keywords rather than stuffing same keywords again and again.
There are variety of SEO tools which can help boost your search chances, to name a few you can use, Googleā€™s key word planner, WordPress, SEO by Yoast and longtail pro.
7.  Some not to doā€™s:
While looking at what to doā€™s in way to maximize Adsense earnings, there are certain things, just not doing them will help to maximize Asense earnings.
Its little difficult task but you should take precaution that ads are not misleading to visitors. Never try to mislead visitors by featuring ads on page such that, visitors might feel they are clicking some content of page but in fact they click ads. This goes against your interest.
As a policy Google has some restrictions about sharing some information related to Asense earnings, so avoid disclosing specific rates and earning figures. Also, you should not in any way ask your page visitors to click any of ads as this irritates webpage visitor and also violates Adsense policies.

8. Work on page:
Start with choosing a right Adsense format. Adsense allows three ads per page so get all of them on page. The result of displaying link unit has good returns but for unknown reasons it remains underuse, go for it, as it will fetch good returns.
Enable placement targeting on your webpage, it helps to increase earnings as advertisers prefer such WebPages.
Setting up custom channels helps to know what types of ads work better for you and thus you can go for changes. Try and remove low paying ads instead chose high paying niches.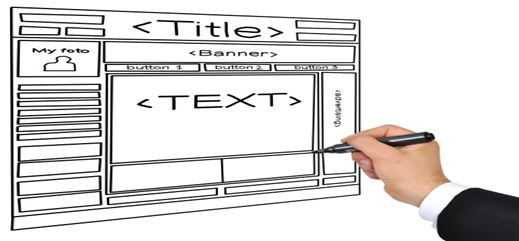 In order to increase user experience, allow ads and your content to load separately.
With the increase in the number of mobile users your are sure to get visitors from this area and looking at the trend the number is bond to increase so it becomes necessary to take measures that help to get traffic from mobile users.
9. Ad selection and display:

Whatever ads you display make sure they are clearly visible. Adsense gives you choice to put ads either text based, display based or both types. Selecting third option is likely to pay more as it generates competition for an ad place among all type three types of advertisers thus increasing value of your ad space.
Selection of link display pattern also is vital so mostly use horizontal links possibly above navigation bar.
Size selection is another very important aspect. Some of the high performing ads use size 160*600called wide spread. It enables readers to view more by less scrolling. Other is a rectangle size of 336*280 and third one is a medium size of 300*250.Sizes can vary according to themes and requirement and they should be adjusted in a way to boot your earnings. Many advertisers like half page ads due to its impact and trying this size can add into earnings.
Besides all these, keep in mind that you have to make a pattern of your own and get benefited so you need to experiment with ad sizes, placements, using of other options.
10. Traffic from mobile:
Mobile traffic is another key aspect as mobile users are growing rapidly. Try and optimize your mobile traffic by finding a mobile friendly ad partner who can provide to automatically adjust your ads in mobile browsers.
Go for more responsive ads as this can maximize your clicks via mobile visitors thus generating more earnings.
Adsense earnings increase as you try and experiment as there is nothing about going long term with a idea or theme, but you need to keep patience to monitor results of your experiment with ad format or size Besides all these one needs to constantly monitor his earnings and look into factors affecting it, taking tips from experienced ones will help to ad into earnings.