Deazy Treez
A small-time artist who is expanding horizons to California and has already garnered good fame across the country is Deazy Treez. His music albums have reflected and resonated with people so much so that his popularity has grown by multitudes. Initially from the military zones of marine corps infantry, shifting gears into music recognizing his passion for the same, he has secured a good reputation amongst the music lovers in all corners.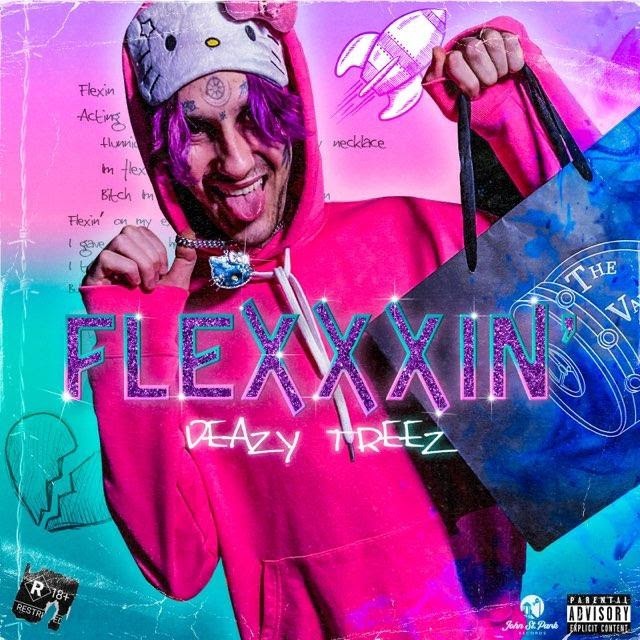 His new project Hello Deazy has gathered millions of fans and is buzzing with 10,000 subscribers and so on. His fame has accelerated copiously after this album which has 9 songs in totality and resembles the soul of natives in every way possible. He, in his short interview, speaks about his life and how his passion for music tweaked his life and skewed it to heights.
His life is a self-implied tale of eccentric aspiration and dream come true experiences. He has a lot to share with people about the inspiration of his story which he believes will have an impact worldwide.
Inspiration:
Deazy explains his journey to be a special one where he was raised by a single mom who had some flair for rap music. From her did the passion for music stem for him, which he states turned out to be the love of his life. He grew up listening to Micheal Jackson and Tupac along with all the traditional music pioneers of erstwhile times to sink himself into the ecstasy of their music. He says he aspired to change the definition of rap music and give it a texture that will be loved by people. He started implementing this motive by creating songs with some school bands. Initially, he did it with no apparent target as he did not take it seriously, but then it snowballed into some serious aspiration as days passed by.
He describes his voice to be distinct and unique from the conventional ones. He was ensnared by it the moment he heard it himself as he grew up in his music rage to become one of the exclusive pop stars of the world. His redirection from Army to music has also induced some discipline into his music culture helping him bloom as a star to influence youngsters all along.
This is his story of making which is quite a reflection of youths today and a reminder for them to follow their dreams given any hindrances.
His statement on his fans:
He regards himself as a lucky man to have been graced with a fanbase that is amazing in all senses. He direly wants to connect with each one of them personally to evolve a relationship that is stronger and more positive. He emphasizes the need of the youngsters to just follow their dreams come what may and be in it diligently enough to achieve their target. Difficulties and hardships cross your way and cleave through your paths with all its fury, but you should be willed enough to face it with courage and valor.
He also mentions that youth should just be focused on their goals and accept lethargy with all its misgivings. They need to be themselves and accept failures with all their might. They can also get heartbroken once in a while to have a life that is fulsome of their experiences. There are times when you have to straddle through all the dusty routes of heartbreaks, but the will to get over that and face the challenge is what makes someone special.
His message has touched the chords of multiple youngsters who have replicated him in huge proportions. He seems to have gotten the pulse of youth who are trying to follow in his footsteps to make it big in their own field by all means. His music has also been a catalyst in that sense as it has provoked millions of youngsters to soulful music touching their hearts in the very depth. Getting to know him better also exposes his further goals and what is he up to achieve in the forthcoming days.
His goals:
As he is budded and blossomed to be a music star, he wants to expand that territory to extremes. However, he would not stop with that as he aspires to accomplish greater victories in other terrains of achievements as well. He wants to develop new technology and be an entrepreneur in his own style. He also wishes to see the world as a co-existing platform where everything is globalized. He wants to connect with people in all corners of the world and make it a more uniform landscape to stage his music. He also aims for platinum and Grammys awards as that will be his final notch up to reach the pedestals of historical greats.
He wants the world to change at least on the musical front. He wants to work with many creators and company leaders to make it big in the circuit of fame. His ambition to collaborate with industry artists and music lovers seems to have grown multifold with his growing popularity across the world. His music appears to be region-agnostic and spreads further to all zones.
Flexxxin:
Deazy Treez's platform named Flexxxin is where his all songs get staged. It has a repository where Hello Deazy tape would load all the songs to your display. Some of his famous songs like Betty Boop have been featured in the list.
Some of his songs represent the crux and pulse of your heart. They are very soulful and touching for a common man to connect deeper. He has a specific knack to touch people's lives through his songs that is universal in nature. He seems to have come up with new albums which have been raging elsewhere in the world and seem to be new in the block of music freaks. Every song of his has that unique nature of specifying some preternatural feelings that rattles various emotions of people irrespective of age and region
Conclusion:
Deazy Treez is a man who has walked the path of success by being the role model in all its true senses. He has to be emulated to reach our skies in the specific realms of our passion. He has also shown the youth how to stay their course to achieve what they want in life. Given what comes your way, being focused on your motive can serve you well indeed to make it big. This dictum has proved to be beyond truth with a sampling of Deazy Treez's life which is a testament to the same.