Louisa Khovanski, an elite model and a photographer has a lot to share with the budding entrepreneurs to make it big in their own arena. She has a lot of artistic skills which she honed to become a model and photographer of the best standard. In her interview, she doles out a myriad of theories that go well with lots of upcoming entrepreneurs to be influenced and emulate in the same fashion.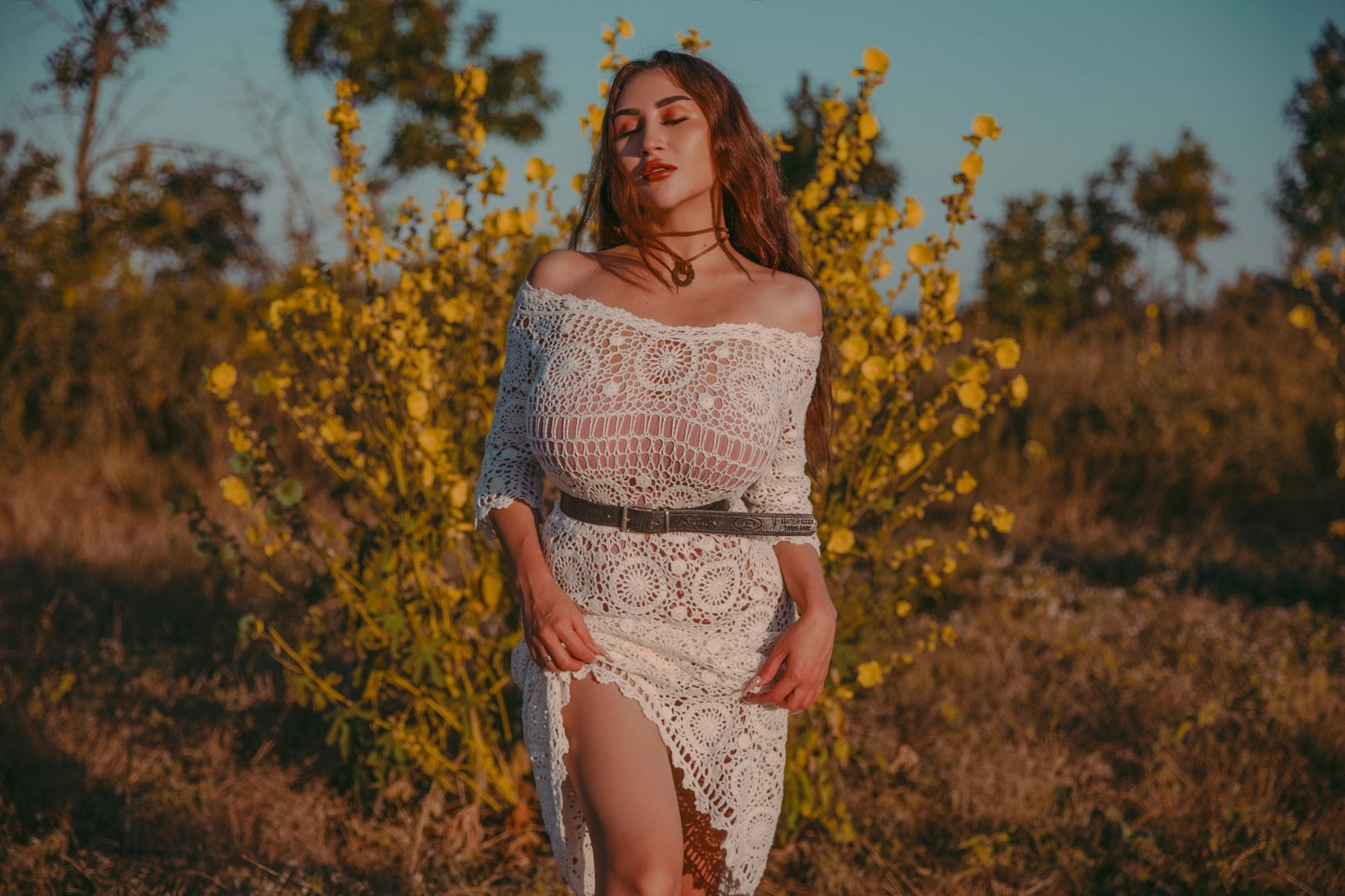 Describing herself:
She grew up to have a flair for arts when she got enrolled in an art class in her childhood days. Her passion for art molded her interest in modeling and photography as they go along with each other professionally. She made her headway into her career by becoming famous on Instagram where she claims to have 1 million followers. Her area of focus, she describes, is about natural beauty and sexuality that empowers normal-looking women to strip off their shame. Her travel videos, according to her, have also been one of the raging posts which garners a lot of attraction.
The birth of the idea to run the business:
She states the idea of becoming a model and photographer germinated when she became a spectator of lots of Instagram videos that displayed collaboration between the two incredible professionals. It got to her senses that blending both the art together can give birth to incredible craft which she mentions became her pursuit. A photographer who is also a model would really know the nuances of modeling and comprehend its complexities to hone the talent better. When enquired about her photography capacity, she mentions that there are quite a few limitations that have to be better. However, she claims to be courageous and talented enough to shoot in tough climatic conditions. Even during falls, when the surfaces numb the skin, she could pull her act together to film her YouTube videos. She also knows the tactics of lighting even in the night or dawn and that liberty is what motivates her to pick up this business.
Her take on strong mindset:
According to her philosophy, Mindset is the driving force when you want to run a business. She suggests that becoming an Instagram model or a YouTuber is very difficult despite the popular opinion of it being an easy way to make money. Earning money may seem easier with this option ostensibly but one has to really be consistent in giving high-quality videos that captivate attention to stay the course of being popular. She says she does not have a team of support personnel and manages everything on her own. In times of any emergency, she would enlist some of her family members for help.
Another factor she mentions that is very important to make it big in this business is how we keep ourselves surrounded by contacts who are reliable and well-wishers. The benefit of having well-intended people by your side boosts your spirits and simultaneously mends your mindset to face the battles when it comes. The amount of effort you invest also proves to be significant as the results would be proportional to that factor in the end. She also says that she had worked continuously without any sabbatical for so many years to perfect her craft in much better standards thereby increasing her prominence in the field as well. According to her, the more we discuss and confer with people about the job by amassing information to up our ante, the better are our prospects of success. You get better by discussing and brainstorming which eventually polishes your skill to the next level. A strong mindset seems to be the fulcrum of a successful business but to achieve that a rational amount of effort is required which needs to be disposed of by every individual.
The message she conveys through her art:
Louisa emphasizes that she has a message that she wants to pass on through her art. The purpose of her art also seems to be the driving motive of her craft. When enquired about that, she establishes the fact that she is a very free and liberal-minded individual which she believes is the liberty of other people as well. Every individual, according to her, needs to be able to create and innovate any art according to their volition. They need to be wary of not hurting or harming people in the process of progressing their craft.
She also asserts that one has to understand the disparity between vulgarity and sexuality for the differences range on a single thread. She goes on to say that she herself has been combating a lot of prejudice on the way of her progress. Society has been too bent on taking a hit at curvy women which she defines as natural sexuality. They are termed and targeted for not fitting into the beauty leagues, but they tend to be the most beautiful natural structures one can witness. Oversexualizing and objectification of women have become a norm of today that needs immediate control so as to empower women to follow their own style of beauty. She says she has taken that as her motive and strives hard to achieve that in her work as a mission.
People can contact or see her videos and posts on her official Instagram page or her YouTube channel.
Conclusion:
Modeling as a field needs a lot of confidence and courage to flaunt your beauty. Louisa seems to have become the epitome of this field by influencing people in her way and empowering natural beauty. Her mindset and uniqueness appear to be the momentum of her success and one can easily follow her footsteps to reach big in their arena courageously.