Do you want to make money online from non-computer skill task?
If Yes, then GPT sites is best option to go for.
If you have a few hours of spare time every day and want to earn a considerable income every month without any investment then you should give a thought to GPT websites.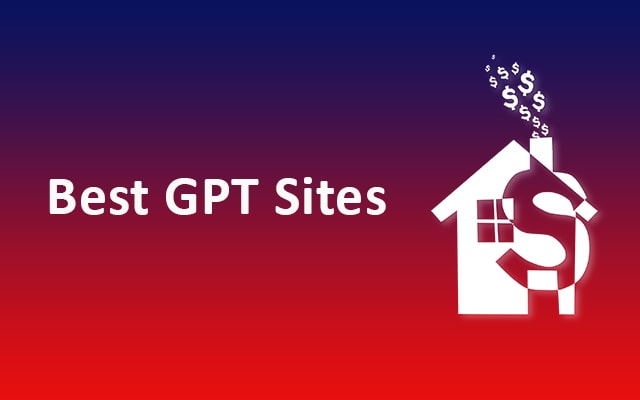 GPT sites or Get Paid To Sites are websites where you can earn real money by completing some specific tasks like reading email, completing offers, signing up on specific websites etc. Here I should mention that GPT sites are different from survey sites.
Also, compared to other 0 investment online websites, the number of fraud GPT sites are very low means less chance of getting cheated.
Please also read: Scam to avoid when you searching for online jobs
But the service quality and profit share are different from site to site and while you may only earn $50-$100 (6000 INR) from some sites, there are others where you can earn more than $300 (18000 INR) per month.
That's why we have brought you a list of Top Ten GTP websites with highest pay rates. You can use them every day for 3-4 hours and fulfill all your personal requirements.
1. Instagc
This site is popular in getting gift card by just completing simple task. You can redeem once you amount reach 1000 point. You can choose from 290+ gift cards available on their platform.
You will receive your gift card code via email and then you can use them online.
Way to earn:
Complete survey
watching videos
shopping online
searching the web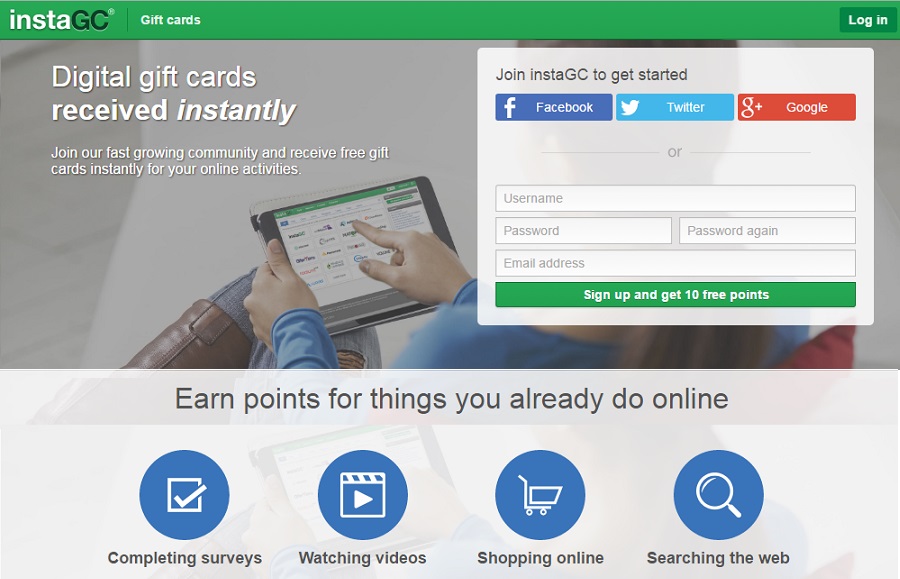 2. ClixSense
ClixSense is often heard as one of the best PTC (paid to click) websites, they have a great track record and maximum payout rates. But in the last few years, they have developed themselves to be more than that. I personally consider this a good GPT site for start earning.
Off course, you can still earn a decent income seeing ads but you can also complete different tasks and multiply your earnings many times. There are surveys, tasks, and even games to earn some serious money without any serious burden.
Minimum payout – $8
Payment methods – PayPal, Pay too
You also like to read: How to create a Paypal account in simple steps
3. Swagbucks
Top leader when comes to volume and popularity.Here you will get reward with free gift cards and cash for everyday things you already doing online..other than cash you can also redeem card of your favorite retailers like Amazon or Walmart.
So use swagbucks as fun platform and also rewarding whatever you work here.You can also use their mobile app to work .
Payout method: Paypal or gift card
Minimum Payout: $5
Way to earn:
Play games
Search the websites
Answer survey
Watching entertaining videos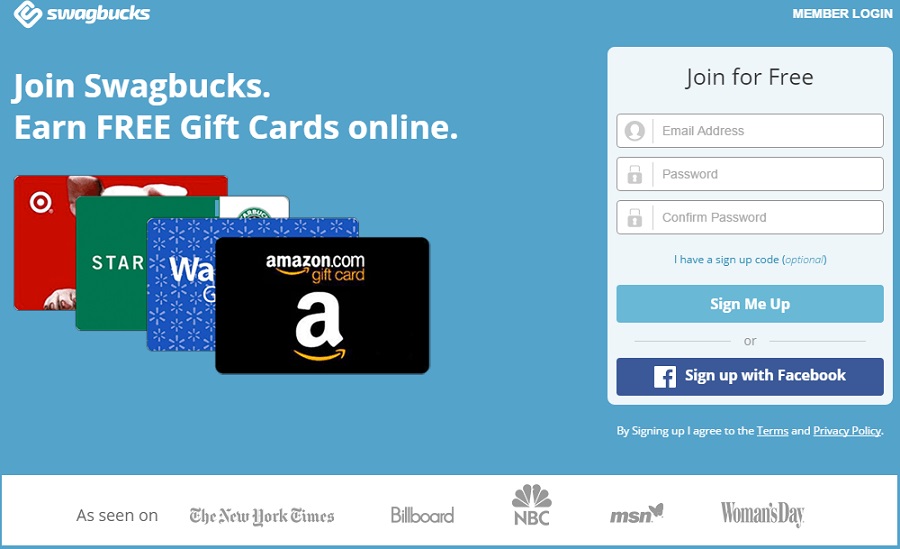 4. CashCreate
Cash create is also a great website for easy money. The sign-up process is easy and there are more than a dozen offers to complete every day means there is plenty of money to earn.
However, the most money you can earn is via paid offers. For example, you can make $10 for trying a service which costs $5, Means you earned $5 in a few minutes.
The only problem is that you have to wait a full month to receive the payments and the minimum payout is also higher than other sites.
Minimum Payout – $20.00
Payment methods – PayPal, Cheque & NEFT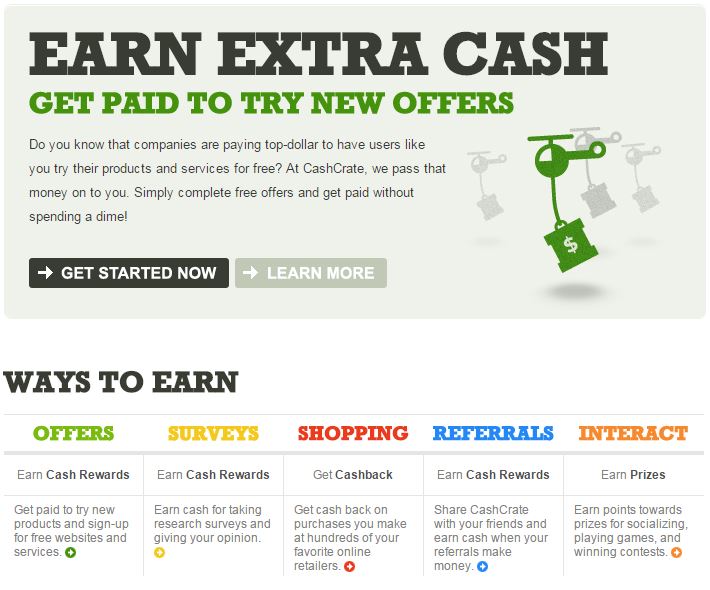 5. INBOXPOUNDS
The UK-based version of the famous Inbox Dollars, inbox Pounds is a great website for earning money from home.
The website offers various ways to earn including E-mail reading, surveys and more. But what really attracted me was the gaming section where you can not only enjoy online games but earn from them as well.
Minimum payout – £20
Payment methods – PayPal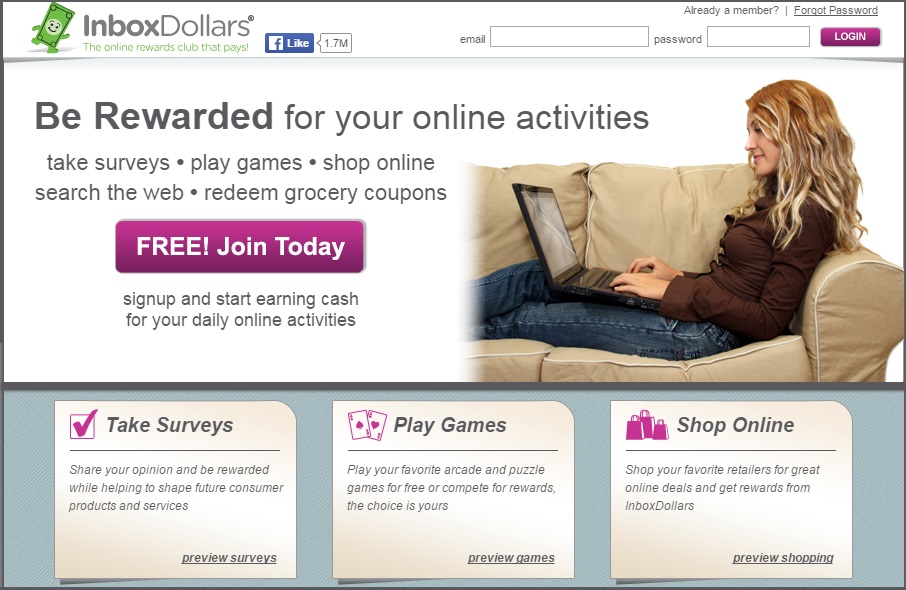 6. Quick Rewards(now opinionrouter)
It happens very rarely that a new site such as Quick Rewards make it so far in the list, but this site breaks a lot of traditions including this one.
First of all, there is no payment threshold and they pay instantly means even if you have earned $0.01, you can request the payment and the money is sent without any hidden charges.
Then there are lots of different payment option including magazine subscription, which is not heard quite often. Also, there are hundreds of different actions to earn money.
Minimum payout – Nil
Payment methods – PayPal, check, Amazon gift vouchers, magazine subscription and more.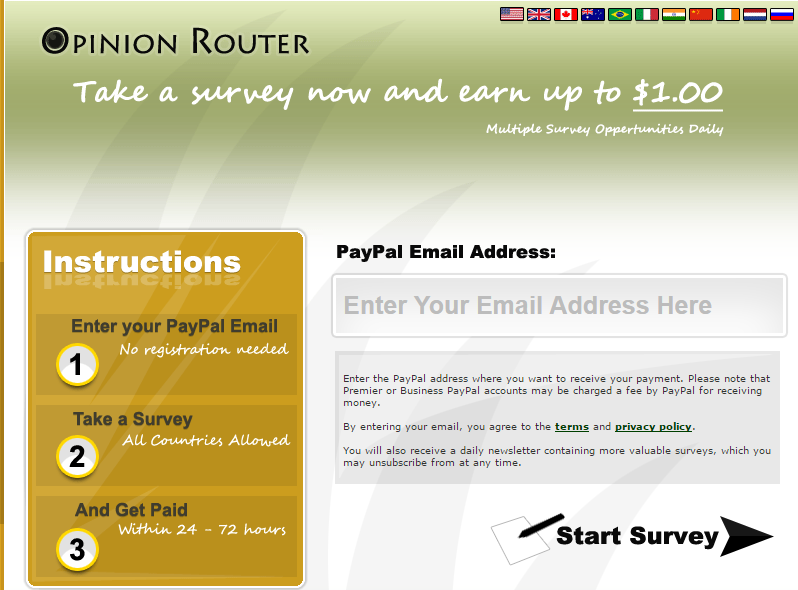 7. POINTS2SHOP
One big problem with all famous GPT sites is that they are computer based. You need to sit in front of your computer for hours to make money and honestly after sometimes it's quite frustrating.
That's why Points 2 Shop owners have launched their own Android application with which you can keep earning.
This means you can be earning regardless of where you are or what you are going to do next. By a personal experience, I can say this increases your earning potential by 30%.
Minimum payout – $5.00
Payment methods – Paypal, Global virtual Visa reward, Check, Amazon gift vouchers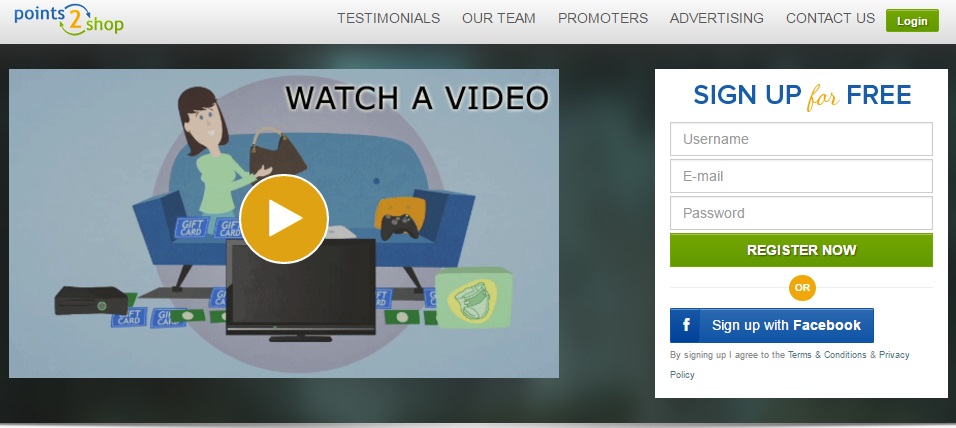 8. GetPaid
The name says it all. Get Paid is a very basic name unlike all the funky names of current generation GPT websites and the reason is that the site was created back in 1999.
Yes you saw it right, Get Paid has been running as a successful GPT company for around 17 years now and they have built a huge reputation in all this time.
There are almost no complaints of Late payment or fraud against the company. However, the pay rates are a little low than other competitors. Still if you are looking for a website that will not cheat you, then this is probably the best option.
Minimum payment – $1.00
Payment methods – PayPal & Payza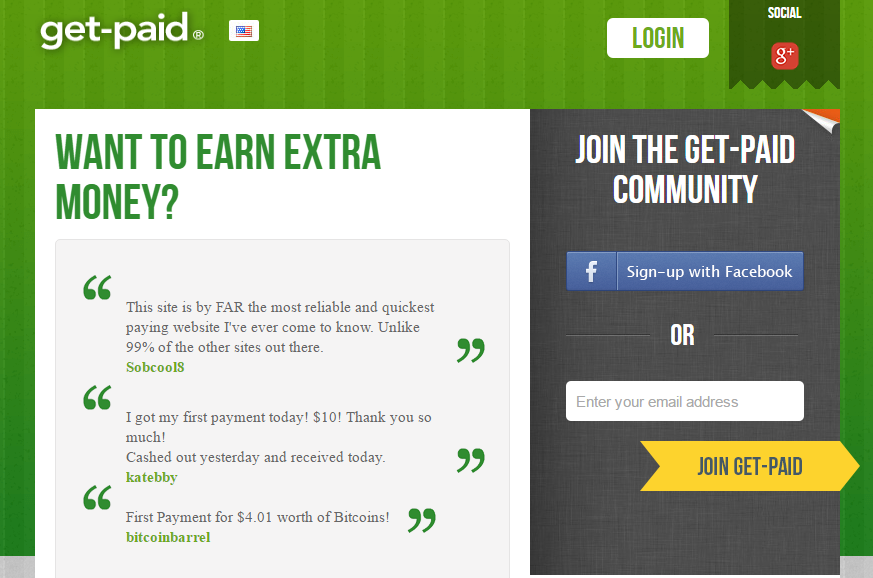 9. RewardingWays
Rewarding ways is another GPT website owned by 99Ventures. The best thing about the site is that it accepts worldwide traffic and no matter from where you are, you can make a decent amount of money by working 2-3 hours daily.
However, several users have reported that their accounts were banned just because they logged in from a different IP address. That's why it will only make it to number 9.
Minimum payout – $1.00
Payment methods – PayPal, Payza, Skrill & Amazon gift vouchers.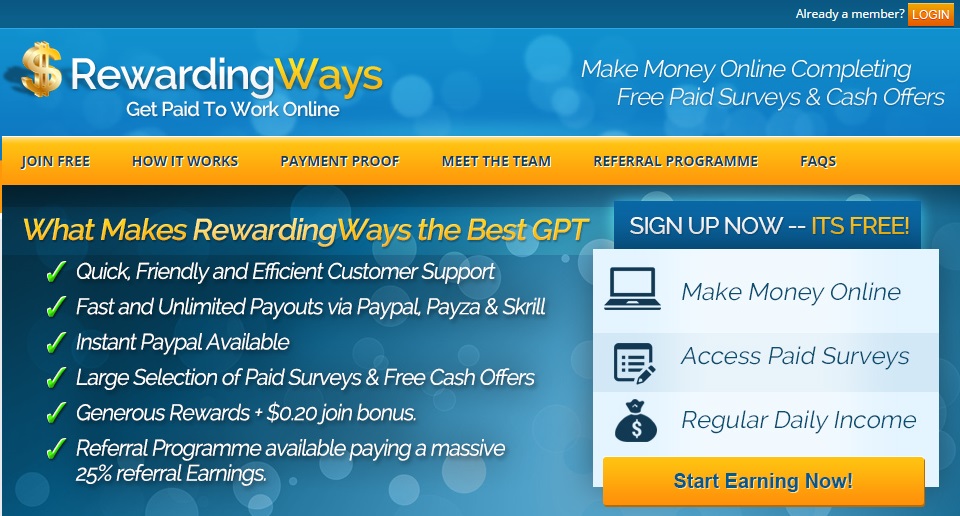 10. SuperPay
SuperPay is owned by 99Ventures, which is a well-known company in this field. They have been running several such sites from years successfully so you can definitely trust them.
Talking about SuperPay, the site was launched in 2012 and is running successfully ever since. There are almost no complaints regarding late payment/less payment so if you decide to try them, then you will at least get the deserved money.
Minimum payout – $1.00
Payment Methods – Paypal, Payza & Skrill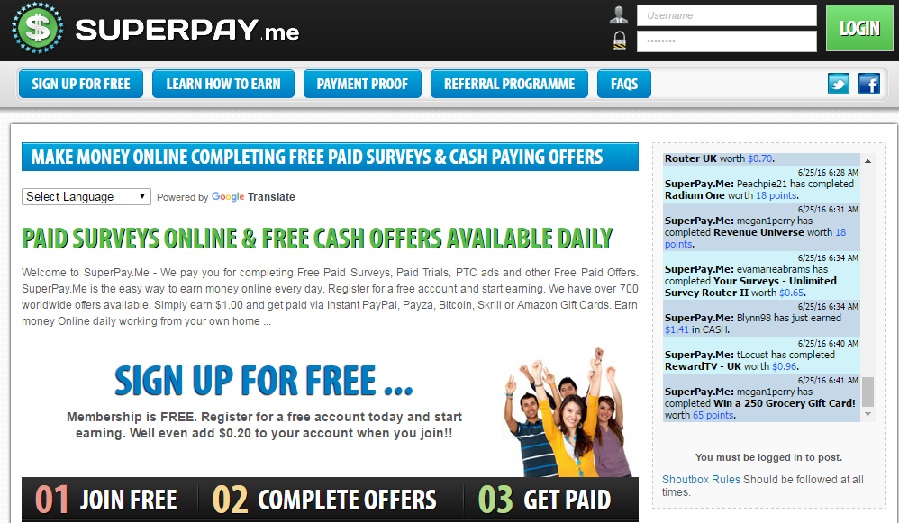 Hope you like this post and start making using above GPT sites. If you find any site scam or you have any best site then please suggest in comment.
Thank you for reading