We're on the verge of a paradigm shift in how we live in our homes thanks to the rise of the smart, interconnected home. As AI technology advances, many of the systems in our homes are evolving, much like how lighting has evolved from candles to gas to electricity. The smart home market is growing at a rapid pace. However, new smart home technologies, such as artificial intelligence assistants and voice control, have made it much easier to adopt these new concepts. For the year 2022, below are the top ten AI-Powered Smart Home Technologies.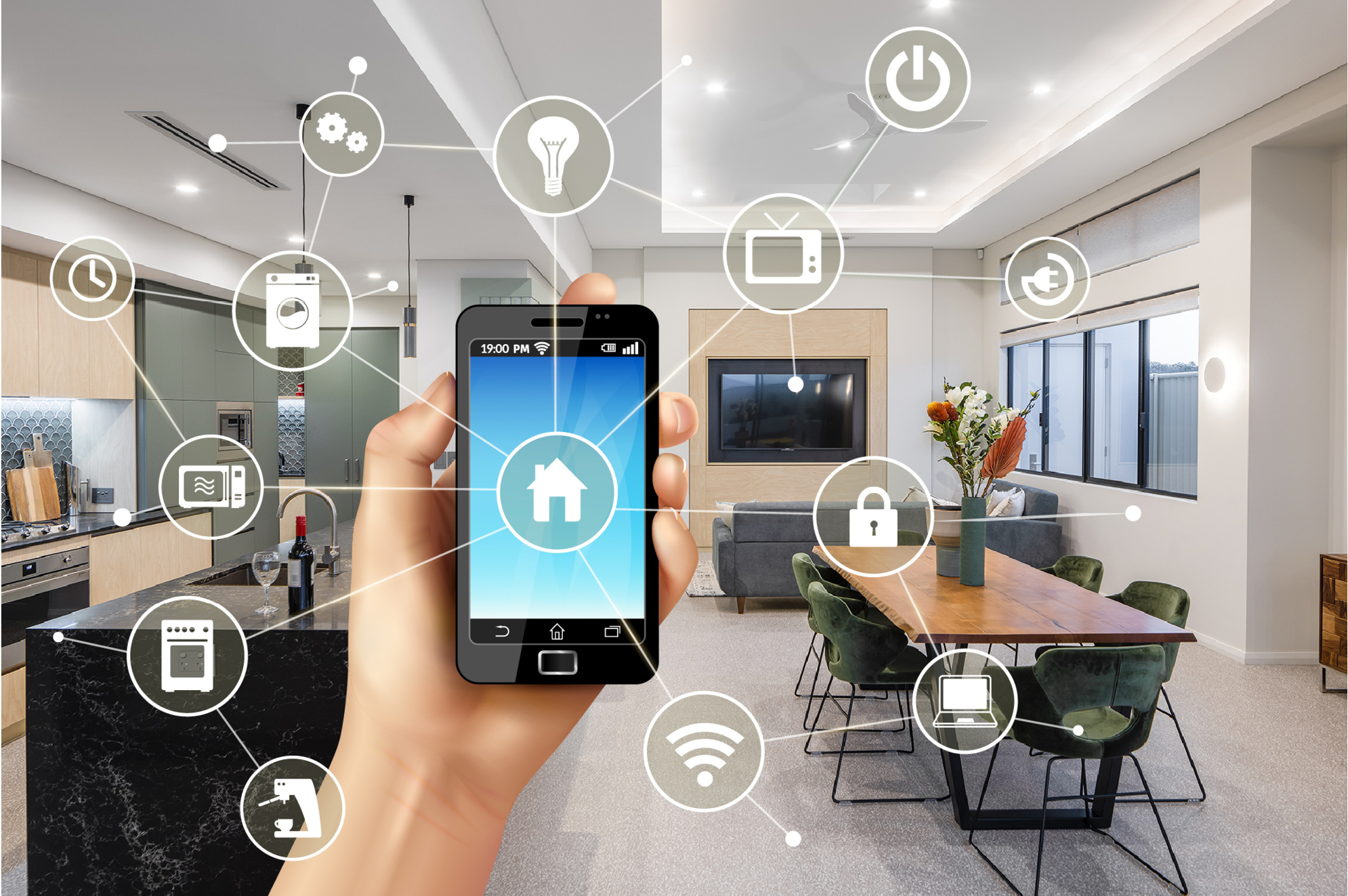 List of The Top 10 AI-Powered Smart Home Technologies
A mesh Wi-Fi router is a must if you want a smart home or want to use your smartphone in every area of your house. Using a mesh Wi-Fi router, you can eliminate dead zones and distribute Wi-Fi signals evenly around your home, no matter how thick the walls are or how wacky the layout is. Adding Google's Nest Wi-Fi to your smart home is a sensible move. There are built-in parental controls that allow you to turn off access to your kids' gadgets with only a phrase, which is fantastic for getting everyone to the dinner table on time, and you can control everything from your smartphone using Google's Home app. This is a top-notch piece of smart home technology. Smart home technology, such as artificial intelligence, is utilized in its design and operation.
The Adobe Smart Security Kit is one of the greatest smart home devices. Abode is a DIY home security system with a wide range of smart home features that are easy to use and maintain. If you're interested in using it with other home automation protocols like Alexa, Google Assistant, or Apple's HomeKit, it can also serve as a hub for Z-Wave and Zigbee.
The Arlo Video Doorbell is another smart home gadget. Smart doorbells use a camera, speaker, microphone, motion sensor, and an internet connection to detect visitors and activity at your doorstep. In addition, you can use your smartphone to watch and listen to live video, or you can allow the camera to record a message on your behalf. Think of it as your home's version of a voicemail box. There are a number of high-end features in the Arlo Video Doorbell, making it a great choice. At a low cost, it can identify people, animals, vehicles, and goods.
One of the simplest but most effective pieces of home automation equipment is a smart smoke alarm. Even if it isn't the most exciting gadget, it is vital because it could save your house. Because of its sensors and smarts, the Nest Protect Smart Smoke and CO Alarm is the best device on the market. As a precaution, it can wirelessly connect to other alarms, waking you up in the event of a real emergency. You'll also hear the danger's location, be able to see your way through the smoke with a red LED, and receive an alert on your phone. Smart home technology, such as artificial intelligence, is the focus of this project.
In a smart home, smart lighting is the ultimate example of convenience, enjoyment, and benefit. The range of Lutron Caseta is inexpensive, works with nearly any wiring layout, and is compatible with Alexa, Google Assistant, and Apple's HomeKit. It makes use of Lutron's proprietary wireless protocol rather than your home's existing Wi-Fi (through a hub). The smart bulb line from Philips Hue is not only the best option, but it's also the most affordable. Wireless switches provide physical control when needed, and the great motion sensors adjust the lighting automatically in accordance with the time of day. This outstanding, expandable smart lighting system has bulbs and fixtures for any occasion. One more piece of home automation technology.
Wireless switches provide physical control when required, and the great motion sensors adjust the lighting automatically in accordance with the time of day. This outstanding, expandable smart lighting system has bulbs and fixtures for any occasion. The TP-Link Kasa series of smart plugs are an excellent alternative if you don't want to use a separate smart home system because they are easy to use, interact with Google and Alexa, and have a lovely interface. With Eve Energy, you can monitor your home's energy consumption and get an in-depth analysis of how much you've used over the course of a year.
Since the Sonos One works with both Amazon's Alexa and Google's Google Assistant, it is one of the best smart speakers on the market. The sound quality is magnificent, and it's compatible with the rest of the Sonos wireless music ecosystem. In addition, it is compatible with Apple's AirPlay technology, which allows you to stream music directly from your iPhone or iPad and connect to other AirPlay 2-enabled devices. This is a smart home gadget.
In order to make the Nest Hub Max a smart display, the 10-inch screen is packed full of features and applications. It has a built-in camera that doubles as a security camera, so it can detect who is using it and provide personalized information without you having to say anything. Artificial intelligence and other smart home technologies are also employed in this project.
The Heat Link, which connects to your boiler and communicates with the thermostat to turn on and off, adjust the heat, and set up an intelligent schedule for your boiler, is now included with the Nest Learning Thermostat. Using artificial intelligence, Nest can learn your patterns and create a schedule that keeps you comfortable while also conserving energy. This learning function is what sets the nest apart from the competitors.
A cheap vacuum cleaner with self-emptying features, the Roomba i3+, is on the market today. When the onboard bin is full, it returns to the exterior bin to remove the remaining trash by sucking it in. As a result, you only have to clear it every three months instead of twice a week, as with non-emptying bots. Another excellent option is the i7+ model. You'll pay more for the i7+ because it can do clever things like only clean the kitchen or vacuum the living area using smart maps that you can control via your smartphone. You only need a few words to tell Alexa or Google to clean, pause, or go home. Alexa and Google both have this capability. This is one of the best smart home gadgets available.
Also Read: Digital Marketing Tips: How to Dominate the Digital Space in 2022