Are you searching for ways to make money online & home based job?
If Yes? Then no worry you land up correct place.
We are here to help you to know best way by which you can just help someone in day to day work like ticket booking, meeting appointment and similar work & earn good bucks easily…Yes I am talking about virtual-assistant freelancing job.

Virtual-Assistant job are amazingly become popular now a days and becoming VAs you can work at home at your convenience time. This work like personal assistance without physical presence but at remote place.
There is online job for designers, writers, bloggers, etc. But the one that is fast becoming a craze among online job seekers across the globe is virtual assistant.
But before start about virtual assistance jobs let's know first what it is?
What is Virtual Assistant all about?
 The Virtual Assistant or VA is considered to be actually a virtual personal assistant or personal office assistant, who offers employers and clients with different types of administrative assistance from home.
Such work is regarded to be quite different from that of the regular call center job, which requires the person to provide the needs of clients with prompt customer care from home.
Being a virtual assistant, the person generally would undertake all activities ranging from data entry to clerical jobs to fixing appointments on behalf of the client to real estate, customer service, telemarketing, etc.
You might also like to read: 
After knowing what is virtual assistance now let's know can you become virtual assistant.
Who can become a virtual assistant?
Anyone and everyone having sufficient knowledge of  personal assistant, office administrator or having the necessary essential skills for providing appropriate and timely quality office support can plan to become a virtual assistant.
These days, entrepreneurs in huge numbers are hiring virtual assistants practically from all corners of the globe, since technology has allowed people stay connected with one another constantly.
Besides home based entrepreneurs and small business owners, even bigger organizations are hiring virtual assistants. Hence, with so many opportunities around, the person can land up with a VA job that can be satisfactorily carried out from home.
Why employers hire freelancer Virtual Assistant?
Entrepreneurs have found out a wonderful way to get their job done at a very low rate.
No need for more space to accommodate a good number of staffs.
Can be hired from any part of the globe and made to work.
They can have people hired from different time zones, thereby allowing them to have their business to function round the clock.

What is required to become an ideal VA?
To become a qualified and potential virtual assistant, the person should have a home office that should boast of having all the resources and the latest technology to support uninterrupted work. Check all below things and verify if you have all or you need to get them.

High speed, secured internet connection with computer and anti-virus software
Phone line
PowerPoint, Excel and Word knowledge
Good communication (language depend on client)
Smart phone with email capabilities.
Google Suite – Chrome, Calendar, Gmail, Plus, Drive, Voice and Hangouts
Microsoft Suite – Outlook, PowerPoint, Word, Excel.
How and where to apply for Virtual Assistant jobs?
Generally, two ways  by which one can go about availing virtual assistant jobs. The first one is to use the traditional approach, which contacting references and putting up ads in different job sites about availability of Virtual Assistant.
The other method is to make use of freelance job boards and job search sites, where the person can register with the VA staffing company to rely upon the for being provided with probably job leads.
So we are here listing you all top sites which help you to get easily virtual assistance job.
1. Zirtual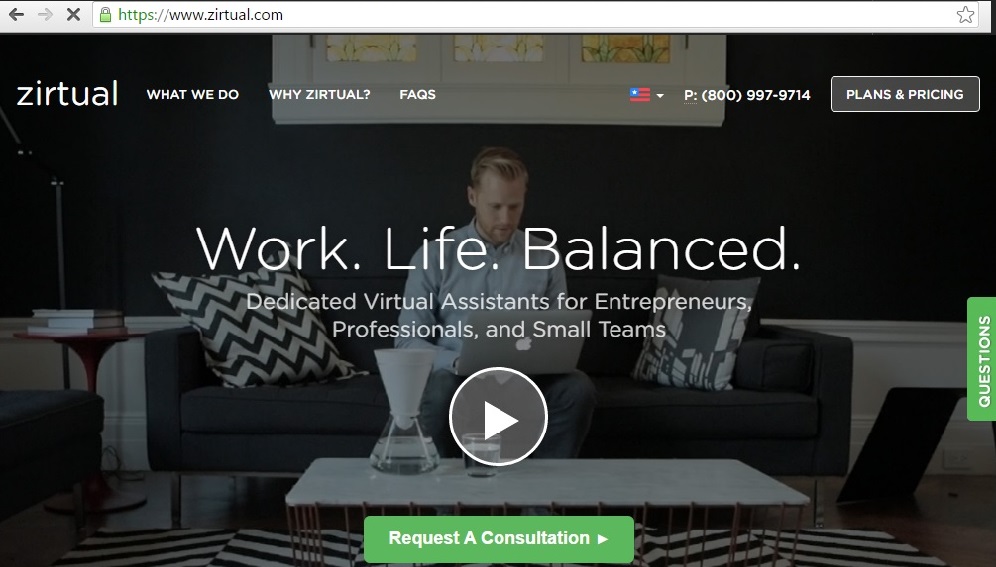 Zirtual is regarded to be an excellent site for busy startups to hire Virtual assistance. You can work as virtual assistance if you are based on USA and meet all the requirements and successfully make it through their application process.
You need to work same as other office days means from Monday to friday. As a VA's you need to work Stuff like scheduling meetings, paying bills, and booking travel. So that they get free time to live life better.
Company only hire 0.44%  of the people that apply to Zirtual and if you are rejected then you can apply again after 30 days time.
Monthly visit: 150 K (As per March 2016)
Geography : USA only
Payment: Approx $12 to $15 per hour.
You'll be doing tasks that fall under three main categories:
Research
Reservations
Scheduling
Feature:
Full time employees need to work between 9 am to 6 pm regularly.
Assistants hired by this site are either in flexible timing, telecommuting part time basis.
2. Virtualgalfriday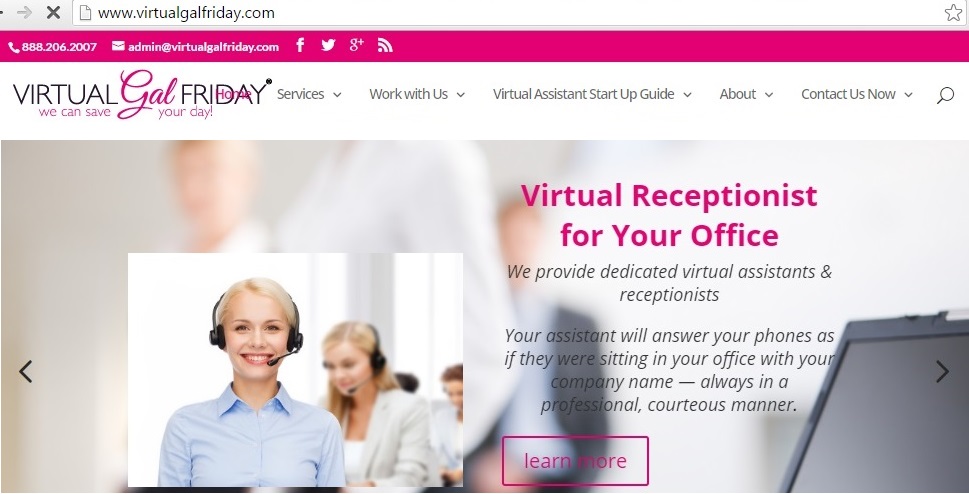 Here work as virtual assistance and get paid for per hour work. You will get a work like full time job but you must good in both verbal and written skill.
virtualgalfriday required VA's from data entry person to marketing to research person…So if you are good in any task given on their portal then you can apply.
Feature:
Here opportunity is based on your performance.
Offers home based jobs across all categories.
Time is depend on client requirement not on your availability time.
3. worldwide101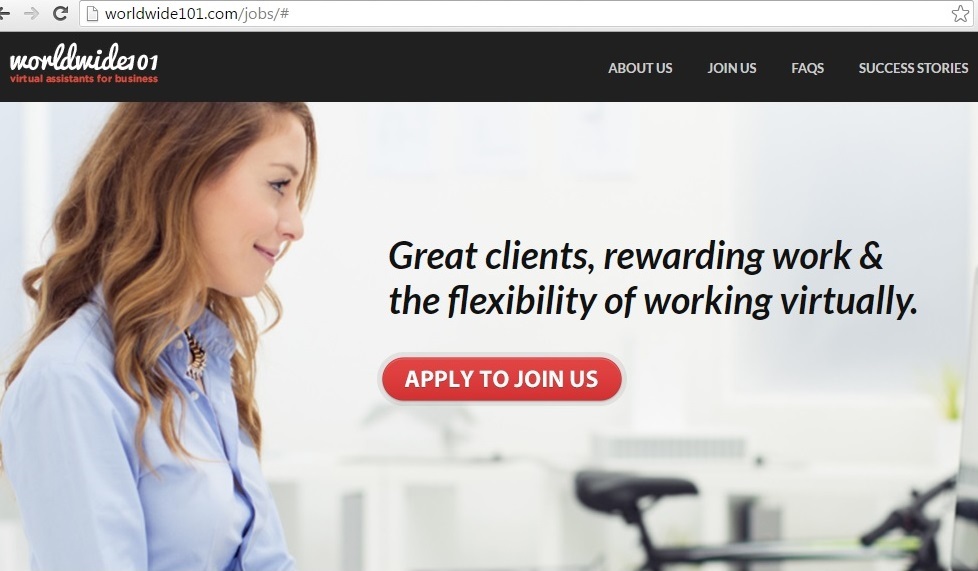 Here you will get chance to work any time and with any clients. If you have a strong professional background in administration, customer service, marketing, project management, an interest in learning new skills and a stable home-office environment then this site provide you best virtual assistance job.
Geography:Worldwide
Monthly visit:34k (March 2016)
4. Fancyhands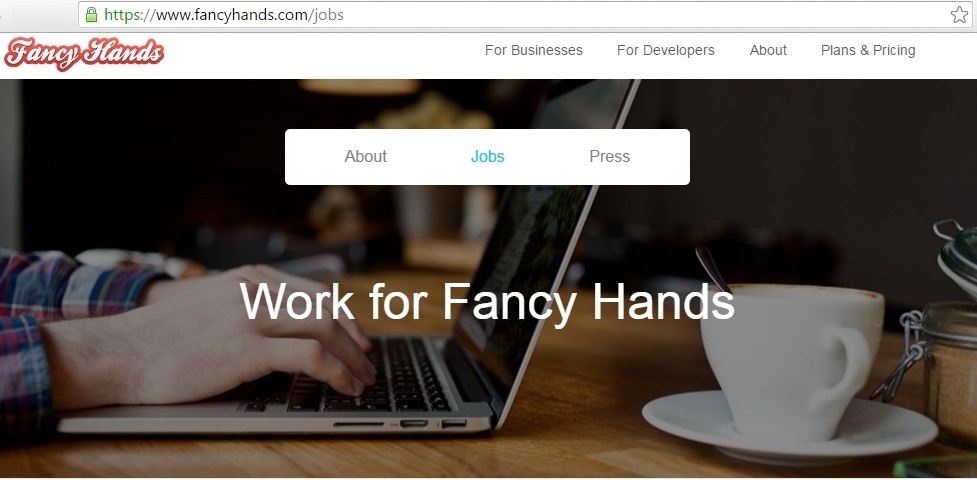 Here you can expect to do the typical administrative work: phone calls, emails, appointment setting, and other basic tasks.You just need working mobile phone and computer with internet connection.
Monthly visitor: 294K (March 2016)
Geography : USA
Payment: Payment are depend on how much complex task you have and it

pay anywhere from $1 to $5.
Feature:
Work for English speaking client only.
In order to join you must need Google account.
You will get payment through

Dwolla.
5. Eahelp (Now belaysolutions)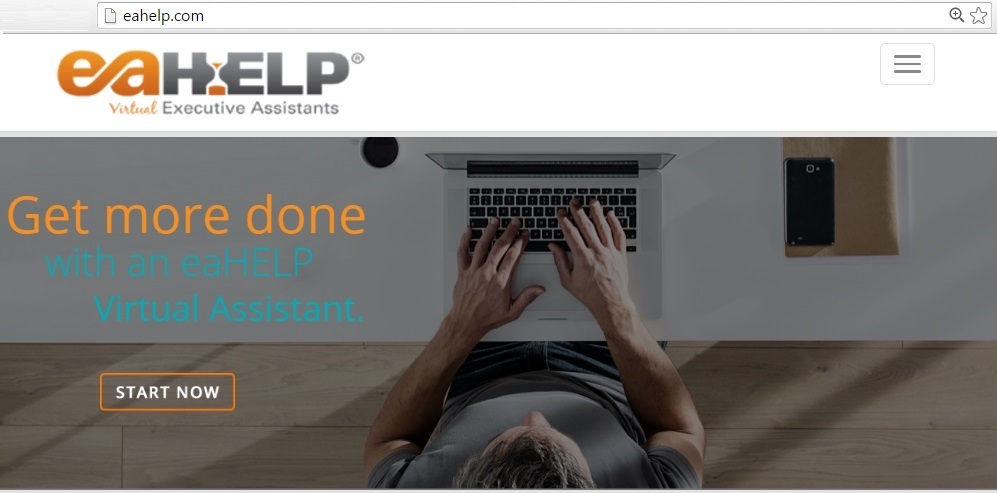 Eahelp provide virtual assistance job to freelancer based in the US and you have to work as an independent contractor. With time you need to grow knowledge related to client's duties, habits and preferences so it maximize your efficiency.
you many need to do voice call to email to travel reservation and many more such type of work.
Payment: 

Does not provide information as it's depend on client for which you are working .
Qualification required:
Bachelor degree preferred.
Working with manager and team at remote location preferred.
5 year experience in executive or administration work .
Below are few more website where you can easily get virtual assistance freelancing work and enjoy journey of earning. 🙂
Assistantmatch
lifebushido
timeetc
virtualofficeva
office88
247virtualassistants
virtualassistantassistant
Guru
freelancer
peopleperhour
virtualassistants
Conclusion:
To find and excel at home based Virtual Assistant jobs, it is important for the candidate to have the essential skills that are required to perform specific duties and responsibilities that come with the job. It is only upon impressing the clients that the person can enjoy steady and secured rising income.
Please choose best site for virtual assistance job and after visiting each site and when you feel comfortable with one site then only move more than one site..I have checked but please you too verify if sites are legitimate or not then only  start working . Hope you will earn good amount of bucks…have a safe journey.
A Big thanks for reading