If you still think that you need to use the Alexa widget and pay for Alexa services to increase your ranking, then please note that you're totally wrong!
With this New Year, you must adopt some new policies to increase your Alexa website ranking. The first and foremost thing that you must focus on is- improving your authority domain. It works much much more than anything else. But we before we talk about this in more detail let's first understand what Alexa ranking is and how it's actually important.

Alexa.com, in case you don't already know, is a subsidiary of Amazon.com. It is basically a ranking platform that shows the amount of traffic a website is receiving from people with the Alexa toolbar installed. Websites having good traffic and regularly updated content always hold a good Alexa rank. Of course, it also depends on other important factors like the nice and few more things but this is the basic crux of Alexa ranking system. Having a good Alexa rank is important as it builds trust among the customers and advertisers. If you have a high Alexa rank, then your website is considered reliable and valuable by the people. In case you have a blogging site, people will find it more relevant to read your blogs and find solutions for many things if they get to know that you have a good Alexa ranking. Also, advertisers would like to spend on your site to promote their marketing campaigns.
Now, let's understand how can you improve your website ranking and get better ratings on Alexa.com. Scroll down to read more about this.
1. Post Unique And Quality Content On Your Website
This is the most basic requisite for increasing your Alexa website ranking. It will not only help you to increase your Alexa ranking, but will also boost your SEO operations. After all, google loves quality content. Good and regular content is going to strike high in SERPs and will help you to drastically increase the amount of traffic you have on your site.
Remember, Alexa ranking is directly proportional to the amount of traffic you receive on your site, so more the traffic, better the ranking! Also, Alexa has a search analytics tab wherein you can check how much traffic are you getting from the search engines and work on strategies to improve it in future.
2. Install Alexa Toolbar
Alexa Toolbar send your hits to alexa server and which result improve your alexa ranking. You just need to surf your website and it automatically get improved.
So for installation please go to Alexa Toolbar Installation Page and click on Install alexa browser extension. See below image I have use extension for wordpress.org.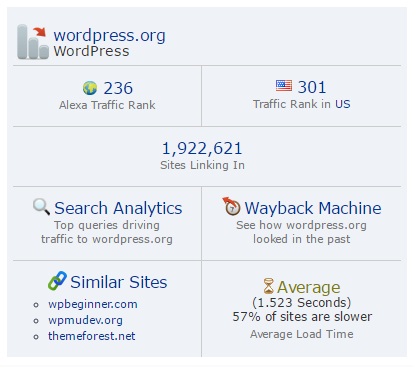 3. Think Differently & Unconventionally
To get traffic on your site you need to be different from others and to be different from others to you need to come-up with something that's out of the box!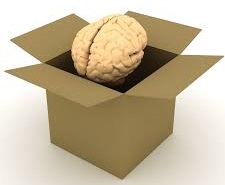 There are various ways to do that. One is guest posting. You can deliver quality and creative content for guest posting. It will help you build strong backlinks, which will ultimately help you in improving your Alexa ranking. Other way to build strong backlinks and get regular traffic diverted to your site is commenting on popular threads and blogs. Posting valuable things under a popular blog or thread can help you get good traffic on your website. Just make sure that your comment post does not look like spam.
You might also like to read
4. Keep Your Page Updated
Now, another really important thing to get traffic on your website is to post consistently. Make sure you update your blog or page on a regular basis with interesting or valuable stuff. It will help you in keeping the viewers engaged in your content, which will eventually increase your Alexa ranking.
Nobody likes to follow a dead or boring page, therefore, make sure that you frequently post good stuff on your page. It will get you more traffic, more page views and yes, a better Alexa rating.
5. Install Alexa Rank Widget
The next step that you need to take is to install the Alexa rank widget on your blog/page/website. It will help you track your Alexa ranking and you can strategize things to improve that. If you don't know how to add an Alexa rank widget on your website, then follow the steps given here:
Register your blog/page/website on Alexa.com. Once you have done this, copy and paste the code given to you in the source code of your blog/website. And that's it, you're done. You can easily check your Alexa rank whenever you want to and take steps to improve it.

You can also do it by just installing Alexa Rank Widget and replace default domain with your domain name as below.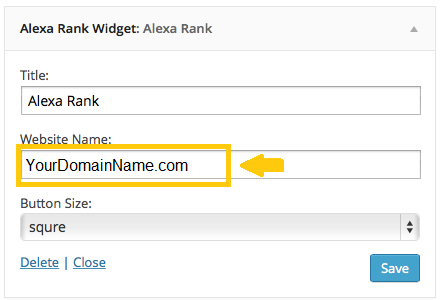 6. Check Alexa Review Summary For Your Site
Sometime back, Alexa added a review feature for sites, wherein users like us can submit a review about any site and also give our feedback for it. Good feedback and rating definitely contributes to the credibility of a site. So, you can politely ask or encourage your viewers to submit a review for your blog/website. It will not only help you understand what people think of your website but will also add a trust factor for your site (in case the feedbacks and reviews you get from people are good and positive).
There are few other things that you can do to improve your Alexa website ranking, like social media paid promotions to get traffic, boosting campaigns to engage more and more users, using software that can send a huge amount of traffic to your site in a short span of time or opt for web services that claim to improve the Alexa stats. However, it's always better to get genuine and good user following on your website. After all, a good and genuine Alexa rank will work as an ego booster for both you and your site. Therefore, keep it as authentic as possible. Given above are 5 ways of improving your Alexa ranking in the best way possible. So, go ahead and follow these mentions for a better Alexa ranking and a greater amount of traffic on your site.