Introduction to Trading Account
A Trading Account is an account that holds securities, cash and other holdings like any brokerage account. It is used to buy and sell equity shares.
Previously, the stock exchange used to operate on an open outcry system. Traders convey their purchasing and selling decisions through hand signals and vocal conversation. Trading accounts quickly replaced the open outcry system as the stock exchanges adopted the electronic system.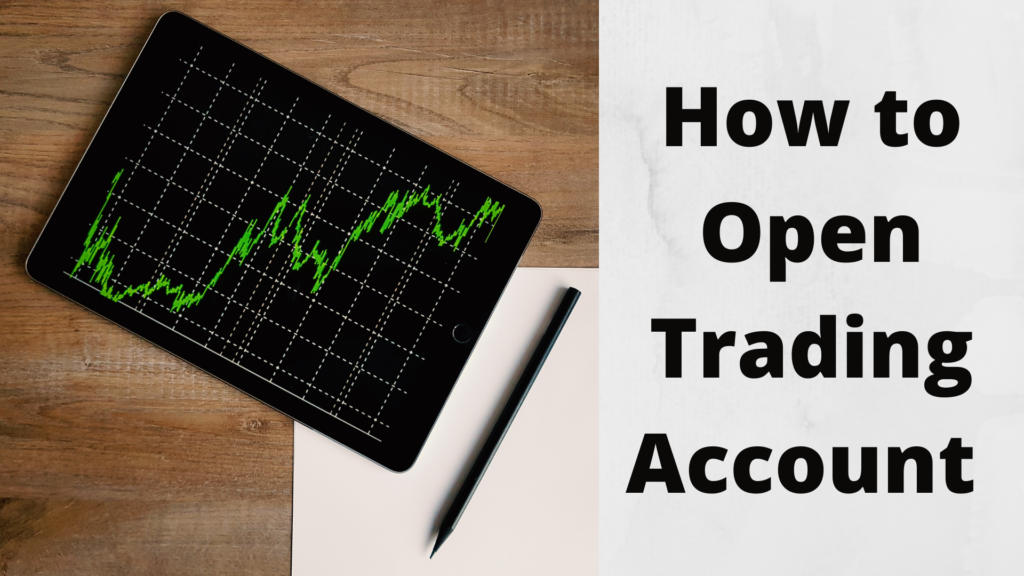 Due to this, Buyers and sellers do not need to be physically present at the stock exchange to place orders. Instead, they open a trading account with a registered stock market broker, who handles all of their trading for them. Each trading account has its own trading ID, which is used to make online purchases.
How to Open a Trading Account?
To perform online equity trading, you must first open an account with a stock broker. The broker may find it difficult to give you personal attention among thousands of clients. Having a trading account makes the entire investing process much easier. Following these steps will allow you to open a trading account:
Choose A Stock Broker: Choose a stockbroker who has a good reputation of executing orders in a timely fashion. This is required in order to seize the opportunity at the appropriate time.
 There are two kinds you need to choose from
Full-Service Brokers
Discount brokers.
Full-service brokers will provide you with a trading account as well as other services like advisory recommendations and research reports, etc.
Discount brokers, on the other hand, give you a trading account and basic tools that you may use to make your own trade selections.
Compare Brokerage charges: To process your orders, each broker charges a fee. As a result, it is preferable to make a local comparison of brokerage rates. Inquire about any discounts that may be available so that you can get superior services at a lower cost.
Selection of Broker: Locate a brokerage firm and inquire about the process for opening a trading account.
Submission of Documents: A Demat account opening form and a Know Your Client (KYC) form will be delivered to your home by a firm representative. You must complete these two forms and submit the necessary documents.
  Documents Required:
Address proof: Passport, Driving Licence, Voter ID, OR Aadhar Card
Identity proof: Permanent Account Number (PAN) card
Passport-sized colour photographs
Bank Details: Cancelled check, bank statement with IFSC Code and bank Account No.
Income Proof: 6 months, bank statement, 3 months salary slips, Net worth certificate OR ITR statement
Verification: After the successful submission, the firm will verify your personal details either through an in-person check or over the phone.
Get ready to Trade: You will be sent details of the trading account once your application has been processed.
Note: Once your account is opened, a Power of Attorney (POA) form will be sent to you by the stockbroker. It is a document that must be printed, signed, and returned to the stockbroker. When you submit a sell order, it enables the stockbroker to deduct shares from your account. Power of Attorney authorization is necessary by the regulations in order to facilitate the sell instruction from your account.
Conclusion:
Investing in the stock market is a major decision that can result in significant wealth over time if handled wisely. Stock brokers play a critical role in your investment plan, and you should consider their advice before entering or exiting any deal.