Today's world is the world of technology. It brings so many tools to us to make our life more  as easy now-a-days.
Everybody is sensitive about their personal data. No one likes it if anybody checks or uses his/her system as so much personal information is stored within.
So if you forget to close something that affect your security then it might be in a trouble  for you. So you can easily access your machine from any remote area using your android mobile phone.
Also, there are chances that you may need to check something on your remote computer on an urgent basis and you don't have time to get back to your office or home or someone may need your help urgently.
In this kind of situation, being able to control a remote laptop or PC from your android phone can help a lot.
Well, you really need to use this feature to connect with the technology and enhance your knowledge. Whenever you can't carry your system with you whether it is a laptop or computer, you can easily access your system with your Android phone to gather any information. And also, no one can gather and misuse your personal data in this way.
Here, I will give you information about one of the best tools you can use that will help you to remote-control your system. This is an app named 'TeamViewer'.
Here are the instructions how you can use this tool to control your system using your phone:
For setting up this tool, you don't need to go through any complex settings. The screen video stream of a system are sent to your android phone or device (or it can be another system also) by TeamViewer. 
Now the host system can be viewed or controlled by the controller device in real time.
Before using the tool, a prior setup is required for it. You have to install the Desktop Client(Team viewer) in the system that you want to control and the app TeamViewer in the phone. You won't be able to control your system remotely if you haven't installed the program in it.
The password that TeamViewer provides, get changed with nearly every connection. It is available whenever you want someone else to control the system,without compromising the password.
But, this is not a good option if you want to control your own system remotely. In that situation, it is important to set up a static password.
Once you are finished with the installation of both the applications, open the desktop client. An option will appear at the bottom left corner.
You have to add your personal (static) password there. Tap on it and give the desired password.You can now use this password to control your system.You will get help from an easy to follow Wizard.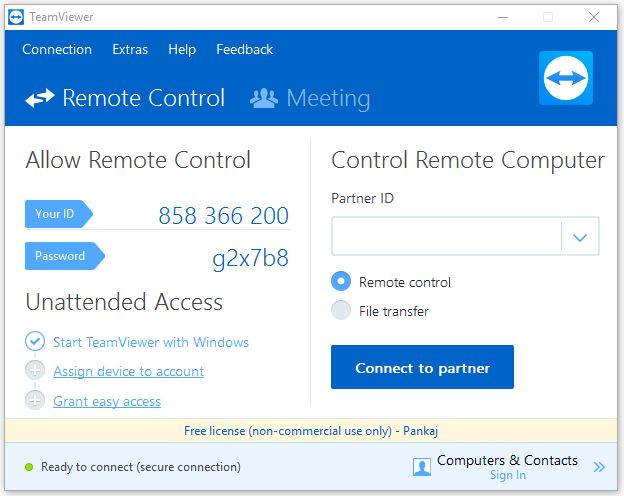 Connection–> setup unattended access  or extra –> options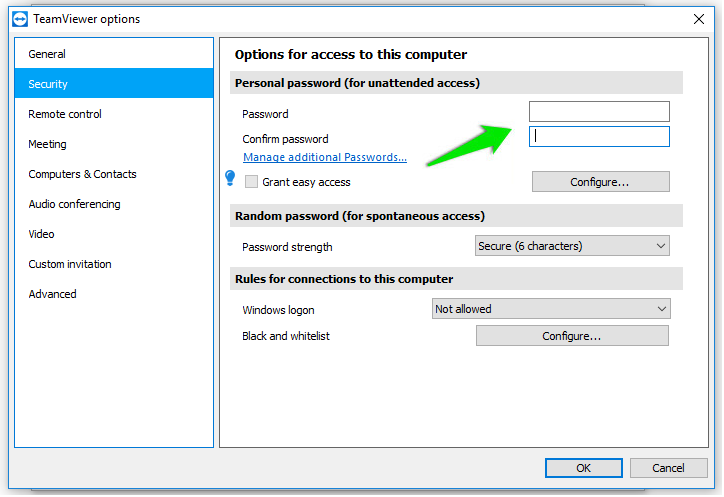 Remember your ID that you are provided with in the TeamViewer desktop client. Also provide a password that you can easily keep in mind.
Take your phone now and open the app TeamViewer. You have to enter the ID provided on the desktop client, in the interface. Now enter the password to connect automatically.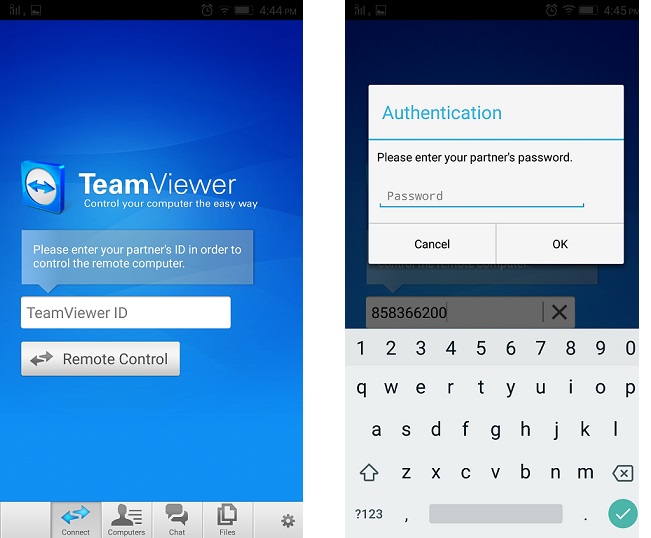 Now you can see your system's screen on the phone. You will be provided with all the tools to control your system even when you are away from it.
If you want this tool to work, you have to make sure that TeamViewer client is open in your system before going away from it. (It automatically restarts in the background after the rebooting is done.)The system cannot be connected in case it is tuned off and it should be connected to an Internet connection also.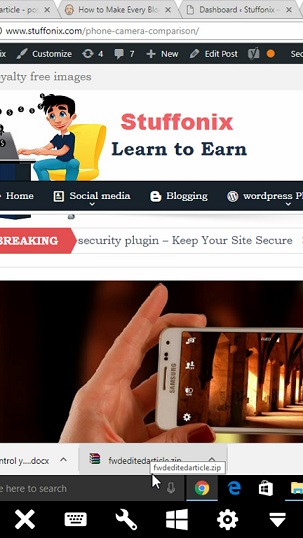 With the help of this tool you can share and exchange files between your system and phone. You can connect and interact with people, attend online meetings and conferences through it even when you all are far away.
It feels like you are in the same room. You do not have to travel far. In this way you can save your time and money.
You can solve any problem remotely and bring your colleagues and customers together easily using this tool.
conclusion-
So , it can said correctly that 'TeamViewer' is a powerful and secure tool you can use to control your computer or laptop using android mobile.