Did you know that Office 365 is a super productive tool for workplaces? Oh yes! They can leverage your business in so many ways. After all, the success of a company is so heavily dependent on how productive and given how fast-paced today's world is, it is more than crucial to stay on top of your game! Fortunately, all of that is possible with the introduction of the latest technologies. Office 365 from Microsoft is extremely popular software that will help you boost productivity in many ways that are useful. On that note, let's take a look at all the ways office 365 can boost your business productivity.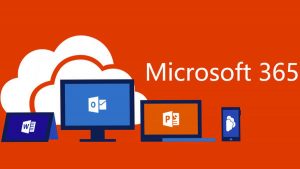 What is Microsoft 365?
Microsoft 365 is based on subscriptions of productivity and business tools, combining 365, security, windows 10, and more. It has excellent features like SharePoint online that allows you to store data, protect data, share data, etc. It also has all desktop applications like access, one-note, PowerPoint, etc. With Microsoft 365, you can also use voice, chat, and video conferencing which is a collaboration platform that adds many layers of features for boosting communication. It has extra layers of protection for all business data which helps in identity management and helps with mobile device management as well. It also helps in other tools like Planner, Yammer, etc.
1. Easy To Acess Whenever & Wherever
One reason why people like using Office 365 so much is because it's on the cloud, which means that you can access it anytime & anywhere, provided you have an internet connection. Not just that, you can access all these applications on 5 various devices and they can also be synced at the same time.
The features also let you work from many locations, from remorse areas, especially when you are used to traveling. Office 365 is extremely useful for those who have branches across many geographies.
So, if you're moving from one place to another, you can still expect to have access to all your files. This will keep your business running and also increase your productivity.
2. Collaboration & Teamwork
Office 365 allows you to work in teams in a very easy manner. It is also an efficient communication tool outside and inside your organization.
Since you are on a cloud platform, you will also be able to edit and work on similar documents along with your colleagues. Many members of a team could work on one document which prevents the creation of multiple documents too. Not just that, you get to share files by giving quick access to Office 365 instead of making an attachment of it and sending it across the email. In other words, Office 365 works as a common workplace for your colleagues & others.
3. Familiar Tools
Office 365 from Itrezzo gives you access to many services & tools that you usually require at work- for example, PowerPoint, Excel, Word, etc. It also gives you a platform to integrate such tools and work easily. It also helps your employees and you accomplish all tasks in one place and reduces the training period for those who are new to your organization. Not just that, you could also use extra tools like Skype for business, exchange, SharePoint, etc. This will boost your business productivity.
4. Always Updated
Buying licenses for new versions & updates of Office 365 is not usually an issue. Microsoft also provides you with automatic updates of all software and applications without paying anything extra. This also means that once you have bought Office 365, you dont have to worry about paying every time new updates are launched. This will definitely reduce the stress but also keep you updated on all the latest features of Office 365.
5. Flexibility
One of the best advantages of using Office 365 is that it is completely flexible. It offers you excellent pricing plans so that you can pick something that matches your business needs.
You can also include add-ons like Pexels, Grammarly, Translator, etc, which can easily be integrated into your Office depending on your needs. Not just that, you will never feel forced into any contract as long as you have the choice to pay either monthly or weekly. This will also avoid any unpredictable costs incurred every month.
Office 365 is also so good that it will help you scale your business and do so without requiring any restrictions.
6. Supports Your Business
Microsoft professionals are available all the time to manage your queries at every step of the way. Starting right from all the information about Office 365 to contact technical support, they will always be able to help you in all matters over the phone. This will definitely help your business stay safe & prevent all kinds of major and minor problems.
7. High-Level Security
Cyber threats are always on the rise these days, which has led to some major concerns in the business. In order to counter such threats, MS office 365 also provides you with in-built security features that will protect your information and data from all external threats. Office 365 helps out in such matters at various levels. The physical servers are all well secured and their locations aren't always disclosed to the public. It also lets you wipe off the data from devices in case you have lost any device. Not just that, all your data will be well encrypted to make sure that nobody else will get access to all your data.
Conclusion
In other words, Office 365 is a complete package for your business. Statistics over the years have shown that there are 155 million offices across the world who use Office 365 and it has doubled the work efficiency ever since. In other words, this is what you need to become a big success in your business.
We have only enlisted 8 of the benefits. You will discover a lot more important things about life and business as you continue to use office 365. In order to maximize all the benefits of this, consider getting a monthly subscription that will cover almost everything.