As the world is entering into the digital era, making money online is becoming the most lucrative idea this season. The options for earning money online are immense and ever growing.
There are some widely known options like freelance work, online tutoring, affiliate marketing and then there are other websites that generate a passive income. Wondering how?
Check out the below….
1. Make money by doing petty jobs online
There are several websites that provide easy and effective ways for their users to earn money, without any investment. Be it clicking on advertisements, reviewing music tracks/albums or just about any typing/online posting work, the internet is filled with money earning websites. Interestingly some sites pay you just for viewing ads in your free time; just imagine!!
2. Play games online
There are several gaming websites and apps in which you can put in your money to join contests and earn big time.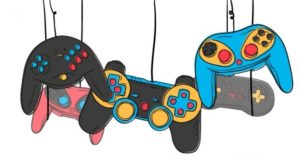 For instance there is a very famous app named Dream11 in India that lets you play fantasy cricket by making a team of own. As the players plplayay in the match, you get points and the one with maximum fantasy points wins the entire money of the contest. In countries where casino gambling is legal, you can even play online casino games and win money online .
3. Become an Online Tutor
Online tutoring is becoming another viable option for people having good knowledge and teaching skills. You just need to register yourself as a tutor and the websites arrange you students.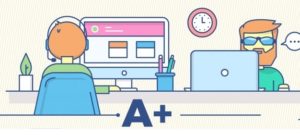 Take the example of Chegg that provides students with solutions to problems related to almost every subject. You just need to provide the detailed solutions to these problems and if approved, you get paid instantly for every solution.
4. Affiliate Marketing
Affiliate marketing is all about earning money by promoting certain products and getting some commission in case the product gets sold. The websites offering affiliate earnings are huge in numbers.
For instance If you are running any product review site then you can apply amazon affiliate program or other similar program.
5. Freelance Work
Getting started as a freelancer, say either to create a website or be a content writer, takes no monetary investment other than your time. But then, you need to drive a skill out of you and it must be passion-driven since you are investing your precious time in it. Yes, drive money through passion so that you can do it for long term since money will pour-in only with sustained and dedicated efforts. 
There are many website available like freelancer, upwork, guru and fiverr which provide you freelancing work on any skill you posses.
6. Be an influencer to make money with Twitter
Twitter has grown to be one of the most popular social media platforms in this digital world. But unlike Facebook, you don't need to invest money to grow your audience.
On Twitter you just need to send the right message out to make followers. The moment you reach a level where your influence on people has become significant Twitter starts paying you for each tweet via those companies who need you to influence a certain target audience. 
You can also check our  post on how one can start make money using twitter.
7. Blogging
Journalistic writing was once confined to media houses alone. But thanks to the internet, now anyone can put a piece of news even via a blog in a matter of minutes.
Not just news, any piece of information that clicks the mind-set of an audience. If you have created a Micro Niche Blog, then with dedicated time and efforts no one can stop you from making good money online. 
In addition to the above ways, here are some other ways to earn money online without a single penny investment.
Providing SEO services: If you are a master of the Search Engine Optimization (SEO) technique, you can put these skills for the benefit of others and earn from it.

Building Niche websites: If you have a creative mind or have any idea that can be shaped into a niche website, go ahead and put life into it. Design a beautiful website on

WordPress, Wix

 or any platform and showcase it on the internet.
The list is never ending and is constantly evolving so just stay tuned for more…