I can't believe it's already 2023! There is hope for a COVID-19-free world, happiness, prosperity, growth, and development for everyone as the new year begins.
With the new year upon us, here are some greetings and words to send out to your loved ones as we bid farewell and prepare to welcome the new one in 2022.
It's time to say goodbye to the year that's gone by and hello to a brand new one that promises to be just as exciting. Greetings and best wishes for the next year.
On this New Year's Eve, I hope that your life is filled with joy and laughter, as well as success and wealth. Wishing you a happy and prosperous new year.
Recommended Read: THE BEST CHRISTMAS TREES FOR ANY HOME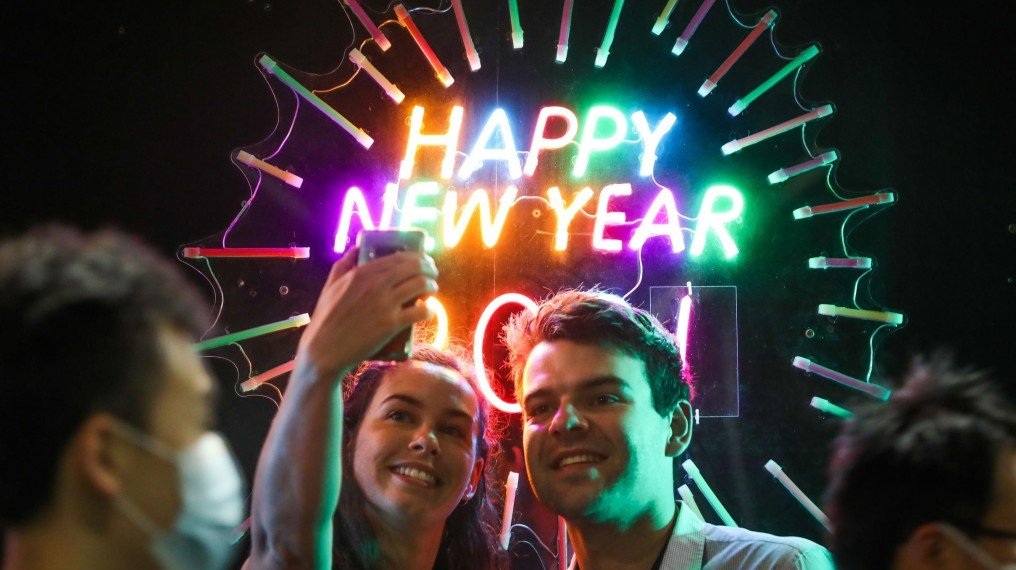 Best Happy New Year 2022 Messages and wishes:
Wishing you a year filled with the blessings of God. Happy New Year 2023!
Wish you get all the success this year. Hope that joy and success follow you in every sector of life. Happy New Year 2023!
Cheers to health, happiness, and prosperity in 2023!
Colourful like the rainbow and brilliant like the sun fragrant as roses and filled with cheer and fun. Wishing you a Happy New Year.
Let's make our New Year resolution to be there for each other and help fellow human beings in need even if we don't know them personally. So come let's spread some kindness and cheer! Happy New Year!
May the new year be filled with brightness and hope so that darkness and sadness stay away from you. Happy New Year!
I said this 365 days ago, but happy New Year!
New adventures are around the corner. Happy New Year!
May this coming year lead you on a new exciting adventure, complete with life-changing experiences and deeper friendships.
May the new year bring you peace, joy, and happiness.
May you have a great year filled with immense happiness and luck! Stay in good health and achieve greater heights of success. Wishing you a wonderful year ahead!
May the new year bless you with health, wealth, and happiness.
Thanks for all the fun, and lovely moments we shared. May we have lots more in the glorious New Year.
The best thing I did this year was fall in love with you. Cheers to making more memories together in 2022!
The new year brings in new opportunities, but I am forever grateful that all those changes will include having you by my side.
In an extraordinary year, I've been grateful for your extraordinary friendship…. thank you. And cheers to new beginnings!
Wishing you and yours health and prosperity in the new year.
Our friendship is like wine, and it's a new year of us getting better with age. Thank you for being you and cheers to what is coming our way.
Cheers to more shared successes in the new year!
Wishing you and yours some well-deserved downtime and a very happy new year to come.
I resolve to stop wasting my resolutions on myself and use them to repay you for the warmth you've shown me. Happy New Year!
Let us look back at the past year with the warmest of memories. Happy New Year.
One more year loaded with sweet recollections and cheerful times has passed. You have made my year exceptionally uncommon, and I wish this continues forever. With you around, each minute is a unique event for me. I wish you to have a year as incredible as you are.
May the upcoming year bring prosperity and delight to your life, Happy New Year 2022!
Happy New Year to you and your family, I wish the New Year adds more beautiful days to your life.
May the new year gives you new hope and fulfill all your desires, Happy New Year!
The wish the new beginning helps you forget all the bad days and the new year 2022 becomes the most exciting year, Happy New Year!
The time for celebration and gathering is about to begin. Prepare yourself to embrace the best of this year. Happy New Year 2022!
From our bubble to yours, we wish you a happy holiday season! Stay safe and take care. Happy New Year 2022!
I admire how you tackle every problem in the office and your family. You are a true inspiration, Happy New Year to you, boss.
Happy New Year, my rock, my biggest supporter, my everything! I am so grateful to have such an amazing boyfriend. May 2022 bring you happiness and joy only. I love you!
I want you to know that you have always been the perfect husband for me. My life feels like a piece of heaven because of your love and care. Happy 2022!
We struggled a lot to be with each other for life. Today seems so rewarding, and life together looks so peaceful. Happy 2023 my dear!
I am thankful to have you as my sister-in-law. You bring happiness and joy to people around you. I hope 2022 is filled with love and joy.
Your unending support has been the key ingredient to our success. So in 2022, we wish to thank you for all the cooperation and hope to continue the association for a long time to come.
Happy 2022, work colleagues! I pray that all your dreams come true and the coming days are filled with success and prosperity!
I could not have made it through 2022 without your incredible support. Thank you for everything! Happy festive season.
I toast to our friendship. Happy New Year!
I am sending warm wishes to you, my dearest friend. I treasure our friendship and wish you find 2022 as wonderful as our friendship.
The New Year deserves to be celebrated all night long, with the best music, the most beautiful partner and thinking that times will change for well.
Happy and Prosperous New Year. All I want for this New Year is to share more cute moments with friends like you.
I am wishing you a new year full of tremendous victory. May it be a significant chapter waiting to be written.
Happy new year! Let the New Year bring you only ups! Let the money flow to you and from you, in the pleasure of spending it, but not the nerves!
Have a magical holiday season! I am sending you all our love and New Year Wishes.
I really hope that this New Year be the most special one for you. I really wish that all your dreams come true. Happy New Year to you.
Warm wishes on New Year to the people I love the most. Looking forward for a wonderful year with the people who make every year a perfect one. Happy New Year 2022.
As we begin to enter the New Year 2023, I just pray that all my family and friends stay healthy, happy and blessed. Wishing you all a very Happy New Year.
On the occasion of New Year, I just wanted to remind you that you finished a fantastic year with many more beautiful memories to carry in the upcoming year. Happy New Year.
Wishing you a prosperous and cheerful full of happiness and smiles. May you welcome the New Year 2023 with your loved ones to the fullest.
Warm wishes on New Year 2023. May this year surprise you with the most beautiful times of your life and keep you and your loved ones blessed.
Note: New Year's Eve celebration, programme, function, gathering, party, or activity in closed or public spaces including restaurants, hotels, bars and banquet halls as well as rooftop bars and restaurants is prohibited by many countries in order to protect human life, health, and to reduce the spread of the virus.
"Be Safe, Stay Home, Take Care and Happy New Year 2023!"
Also Read: Best WhatsApp status for Ganesh Chaturthi