The main two contenders in the smartphone market around the world are Apple and Android devices. The Apple devices come with iOS installed on them while the Android devices are manufactured by several companies around the world like Google, Lenovo, Micromax, Lava,  Samsung, LG, HTC and many more.
There is some truth to the hoax that a new Android smartphone company is launched almost every other week somewhere around the world.

Using an Android device or an iOS device has its own perks and downsides. Let us jump into the mindsets of the Apple fans and find out what is so great about an Apple device according to them.
Here are some reasons why some people tend to prefer using an iPhone over an Android device.
Reason 1: Premium Feel
The number one point for any Apple lover to buy an iPhone is that it provides a premium feel to own an iPhone.
There is no denying the Apple produces some of the best-looking smartphones around the world. People often wait for several hours standing in front of an Apple store waiting to get their hands on a new Apple product right after its launch. Holding a new iPhone in hand is something that is sure to grab the attention of the person sitting right beside you.
While you might be carrying the costliest Android phone in the market, iPhone takes an edge over it by providing an overall premium feel.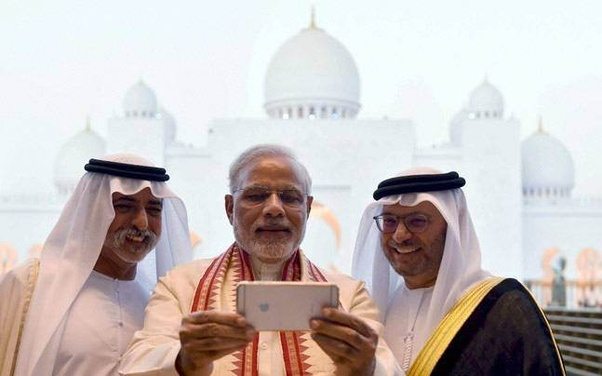 iPhone is one of the very few companies around the world that has been able to create such a brand value that is respected equally by Apple and Android lovers.
The limited control that Apple provides with its UI on the smartphone device is perfected to a great extent by the company.
Reason 2: Unit System with negligible risk of virus infection
As Apple controls a fairly small share of the current market of the computing as well as smartphone world, hackers don't tend to create viruses for these devices.
The top Apple executives as well as Founders took advantage of this and hence have been able to provide premium services and applications without having to worry about them getting rooted or hacked.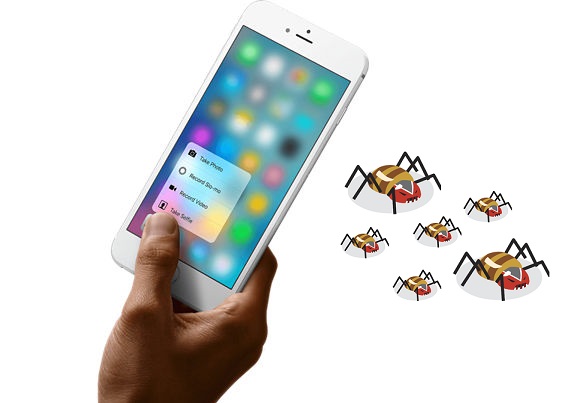 The iPhones rarely get infected by a virus, and hence they have a great reputation against the Android phones that are more susceptible to getting attacked by virus programs.
Reason 3: Glitch-free experience
Although the Apple devices cost a lot more compared to the Android phones and the Android phones obliterate their competition regarding sheer specifications and raw power, there is no denying that Apple does provide a seamless experience to its users.
With an end to end user control perfected over the years, Apple has certainly made enough progress to create a near perfect device.
One of the main reasons why everyone loves an Apple device is that it provides a fluid experience to the users. The hardware and the software on these devices are closely integrated, and hence it allows Apple to completely control the user experience and make the tweaks that are usually not possible on an Android device.
iPhones have a reputation for providing a near perfect glitch-free experience without ever getting hung/stuck on a screen. There is some truth to this. iPhones do have such a reputation, but it is not true that iPhones NEVER get stuck or hung while performing a heavy task.
Reason 4: Great Customer Services
Another one of the primary reasons why people prefer iPhone devices over the Android ones is that the after sales service that Apple provides is nearly impeccable.  While there are a lot of steps involved and a lot of fine print associated with guarantee and warranty of the Android devices Apple provides straight-forward after sales services for all its devices.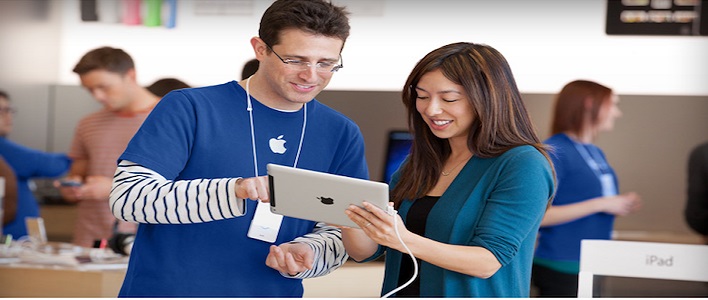 iPhone service centres have a reputation for being known as some of the most helpful service centres around the world.
With some services on the after-sales experience being so premium that an entire iPhone is replaced with no questions asked in case your iPhone stops working, Apple draws more and more customers towards it.
Apple company has been one of the top companies around the world in the field of computing as well as smartphones to produce devices that are taken care by the home company for an extended lifetime.
Reason 5: A large application market
The Apple application market known as the iTunes store or the App store is significantly larger compared to the Android market. Also, the application market is often updated with newer and more functional applications on a day to day basis. 
Apart from this, iPhone devices come pre-loaded with some of the coolest applications that are not available for the Android devices.

One of these applications is the Garage Band. With this application, it is possible for the users to create professional music content on their devices in a simple way without having to use complex sound editing software.
The application market for iPhones also has a reputation for giving away premium versions of applications from time to time. While Android stores charge heavily for the premium version of applications nearly at all times, Apple stores do give them away for free occasionally. 
Reason 6: A no non-sense device
The best part about an iPhone is that it is a no-nonsense device. Unlike an Android phone that tries to do too much and ends up doing too little with a bad performance, the Apple devices are set to do the small tasks that they do, with utmost perfection.
The iPhones are almost non-customizable compared to the Android devices. Apple devices come with a pre-loaded user interface that cannot be changed unlike for Android phones that can be installed with custom ROMs to change the look and feel of the devices' UI.
Although some might argue that this is in favor of the Android devices, the Apple devices are certainly doing a good enough job as the UI built by them seems to be the apple of the eye for several customers around the world.
Now hope you are more aware about why people give more value to iphone over android . WHat you think Did I missed something? please write us in comment.