Are you looking for research and development (R & D) services? Many businesses need such assistance to get from an early prototype to a finished product.
Hiring professionals to assist you in this aspect means working with a multi-disciplinary team consisting of versatile engineers. These specialists use a scalable approach to take projects from ideas to final products. Regardless of how innovative or complex the project is, these teams strive to increase the project capacity. Projects of any dimension are handled with expertise and cross-disciplinary focus.

Such teams are capable of solving challenges for companies irrespective of their size, product category, and industry.
We hope the information below teaches you everything you need to know about these services.
Types of R & D
Research and development can be of three types, basic, applied, and developmental. For instance, the objective of basic research is to gain an understanding of a specific subject, not so much on its practical application. It's also familiar under the name fundamental research because of the theoretical approach it has to every subject area.
Moreover, basic R & D requires a long-term commitment on the part of companies. It helps them gain better knowledge of a particular problem and the possible ways to tackle it. Also, businesses are provided with an understanding of the existing market trends. Basic research is vital for creating the initial steps of strategy development.
Applied research, on the other hand, focuses on gaining complete knowledge of a specific subject so as to solve a practical issue. Investigation work is required for gaining new knowledge, which is helpful in the creation of marketable products.
Many companies use it to figure out how to meet the requirements of customers and the industry. It helps companies resolve potential issues, identify solutions, and gain from industry trends. See this site to learn about the difference between basic and applied research.
Developmental research refers to the combination of the previous two types. It uses the knowledge from basic and applied research for the development of new products, services, and processes. Hence, it's considered the priciest type of R & D suitable for businesses that plan to expand their operations, grow their websites, hire more staff or undergo innovative projects.
What is the role of R & D?
R & D is applied in various industries, although most people link it to the pharmaceutical and high-tech sector. Every company planning to improve its product design or develop new versions is recommended to invest in R & D services.
In addition, R & D services offer opportunities for new product research and development to clients. Prior to introducing a new product to the market, businesses need enough data to support this introduction. Research specialists enable companies to conduct detailed studies, which determine whether there is a need for a certain product and whether customers will be interested in using it.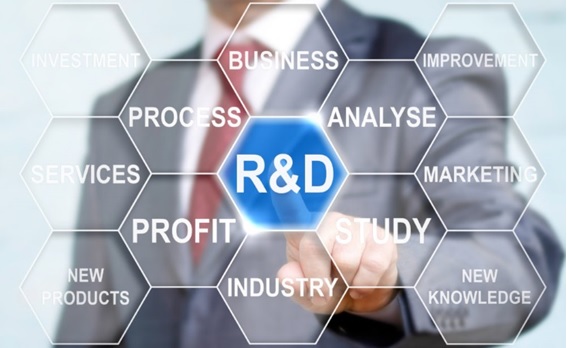 Furthermore, these specialists project the expected production costs and the period it will take for production to take place. The development of new goods usually involves prototyping, which has to be done prior to commencing the production process. These are supposed to meet the necessary guidelines and requirements. This link, https://binaryterms.com/prototyping-model.html, explains the phases and types of prototyping.
R & D services are also beneficial when updating existing goods, not just when developing new ones. Research and development specialists perform an evaluation of existing goods so as to determine their effectiveness in the marketplace. They assess the potential of products for changes and upgrades. In the event of potential problems with the existing goods, R & D specialists are tasked to solve these issues. Such changes are likely to affect the manufacturing process if considered suitable by experts.
Additionally, R & D specialists are also in charge of quality control by performing regular checkups on goods. Research and development teams of experts rely on their extensive knowledge when conducting quality control exams. They sometimes collaborate with the quality assurance department to ensure positive results.
Research and development services aren't just limited to the development of goods. These specialists apply their knowledge to manufacturing and industrial processes by placing the focus on innovation. The series of phases involves initial research, issue identification, development, and ultimately prototyping. Decision-making is an accompanying aspect in all of these phases.
Moreover, the governments of some countries motivate businesses in certain industries to invest in research and development by providing tax benefits. Not all projects are eligible for such benefits, only those involving an element of innovation, like the production or improvement of a product or service. The goal of the project should be to make a technological or scientific improvement in the field where the business operates. Even if the project turns out to be unsuccessful, companies still receive tax benefits.
While these schemes represent an incredible financial incentive, the application process is usually complex. Companies submitting an application aren't only supposed to outline their R & D efforts but also to justify this work by meeting a series of criteria. Nevertheless, by working with a team of specialists, companies have nothing to worry about as far as the application process is concerned. They provide them with guidance and make sure the criteria are met.
To sum up
The role of research and development is indeed huge.
Take advantage of such services if necessary!