Fundamentally, blogging is a hobby where you can use your writing skills to gather large audience subscribed to your daily blog.
From boosting Search Engine Optimization to connecting people to your brand, blogging has innumerable benefits but have you ever heard of earning your income from your blog?
Yes, you can actually earn from your blog sitting in your drawing room and if you have no idea "how?", don't worry. We have got your covered with our new list of 10 known ways of earning money from your blog. Let's get started.
1. Affiliate Marketing
Affiliate Marketing is basically a connection between and Advertiser-Publisher-Consumer, where you, the blog owner, acts as the publisher and publish an ad provided by the Advertiser so that your subscribers can see the ad and get directed to the product when they click on the link.

Now, if a subscriber of yours buy a product by clicking on the link in your blog, you'll get a referral commission. It is greatly advised that you promote the products that have personally used or you are sure of that your subscribers will be satisfied by the quality provided.
If you're interested in Affiliate Marketing, visit the following sites to promote their products
When you have chosen the product to promote, you can use tools like PostAffiliatePro to manage your affiliate links.  Affiliate Marketing has proven to be an easy way to earn money from your blog.
2. Google AdSense
Google AdSense is one of the oldest and probably the largest advertisement network still prevailing. Google AdSense allows you to publish ads related to the content of your blog and it pays you via CPC method.
CPC method, also known as Cost-Per-Click method means that you are paid on basis of the amount of clicks you get on the ad. The amount per click is set by the publisher. It's one of the easiest ways to earn money by your blog because Google AdSense has high payout rates and the publishers get 68% of the share.
There is no minimum traffic required and the rate is exceptionally high but there are some Google AdSense Publish terms that you need to keep in mind before using Google AdSense. If you don't meet the terms or cannot use AdSense because of some other reasons, fell free to try the following sites:
3. Product Reviews
As the name suggests, product reviews mean writing detailed reviews about products and posting on your site. It's advised that you post only the products that are related to your blog. Like reviewing beauty products if your site is about cosmetics and stuff.

There won't be any use of reviewing a new dishwasher on your cosmetics related site, right? If you have reasonable about of daily viewers, that means more people will buy that particular thing through your blog. Not to be mentioned, you'll get commission on every purchase made.
The commission rate is set by the advertiser. You can products to review by emailing the product producer but it is highly recommended that you review only the products that you have personally used.
4. Create and sell your own product
A person has a lot of hobbies and if you too have some creative hobbies like painting, knitting, pottery etc., why not sell it on your own site? You can create a separate section on your blog, name it anything you like.
If your blog has a lot of daily visitors then you can convert your hobby into a full-time business. If you are more into programming, you can make a software and let people download it on payment. You can design t-shirts with your blog's logo and upload on you eStore.
You can just use your creativity, your leisure time and your blog to form a business.
5. Write an eBook
Writing eBook is a trend these days so how about you give it a shot too? You can write an eBook on virtually anything. From what you think about the existence of human beings or you, renovating your house.
You can just sum up your previous blogs into a pdf and upload it on your site. Design covers using sites like Canva to design the covers for your eBooks and you are good to go. Set the price and upload on your blogs.
It will be noticed by your subscribers and someone who is interested in it will surely buy it.
6. Surveys and Polls
You might have heard about earning money by taking simple surveys or taking a vote for a poll. Many famous companies design surveys to get a feedback about their products or some event they conducted or a decision they made.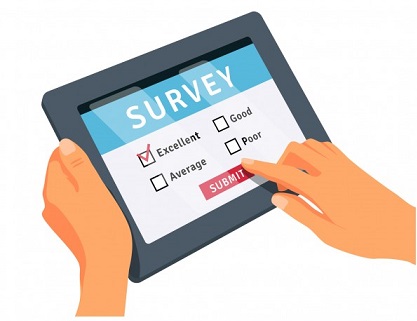 Surveys are fun to answer and it makes your blog visually appealing. You can choose a survey from sites like Survey Monkey and Opinion World and display it on your site. While your subscribers answer the blog, you get paid for displaying the survey on your site. It'd one of the easiest and most reliable sources of earning via your blog.
7. Selling Services
Similar to selling your own product, you can also sell services. Services in sense that you can maybe provide online coaching regarding something or something else you excel in.
Publishing your services on site will not only increases your followers but will also help you earn reasonable amount of money. You make a different section on site where you can state what all work you can do for other people. You can write blogs for people and get paid accordingly.
Maybe you are good in graphic designing and you can design something for people. You can convert book into audio scripts. Well there are a lot of things you can "sell". You can ask people to contact you on what work they want from you from the given number of jobs.
8. Host a Webinar
Hosting a live workshop online could be also helpful in earning considerable amount of money through your blog. If you have a large following and your overseas followers cannot attend your local workshops, you can host a webinar.
You can make money by charging per seat. And when the person pays, you can allow him/her to attend your session.  In this way you will not get money but you can also interact with you followers, strengthening the bond. As your blog will grow, more people will be interested in the Webinars.
You can host webinars in weekly or monthly basis. Anything that suits you. InstantPresenter is an easy to use reliable site to host a webinar.
9. Consulting
Consulting is similar to a webinar but more like a person-to person talk over the Internet. If you have a large following and your followers want to get in touch with you for some advice they need, you can take it as another opportunity to earn from your blog.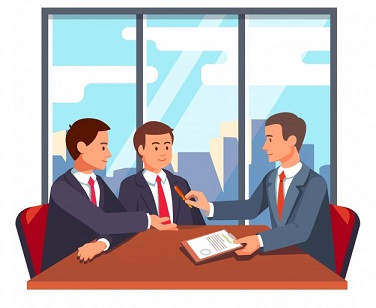 People may have queries related to how to start to start a blog or maybe related to the subject that your blog is about. Suppose your blog is related to tech, you can consult people about new tech updates.
You can earn considerable well via consulting. You can set the rate to like $50 per hour or anything that suits you. You can use Skype as a source of communication.
10. Blog flipping
Blog flipping is a procedure of buying a blog or website and upgrading/modifying it and selling it on a profit. There are two kinds of blog flipping.
You can either create a new blog and gained enough followers, you can sell the blog. Another way is buying a buy, modifying it and selling it on a price higher than that of your purchase. You can make a reasonable profit by it. Some sites where you can or sell website are:
With this, our list of 10 known of earning by blog ends. Hope it helps you in some way or other. People post you queries and your suggestions in the comments section below. Till then, happy blogging.