Many people created Android apps but not able to generate amount which they expect or even which they expenses for app. Is it also happened with you?
Some time they also get new creative & better idea for apps. So in such situation they either want to stop working with app and keep it without any new update or shutdown app.
So Is there any chance to get back our expenses if we shutdown or stop working on app?
Absolutely no!! then what way we can recover our invested money?
Sell your apps!!! Good Idea?
Yes you can easily sell your android or iOS apps on many platform and make more money then what you expense on app. Few people do this flipping apps as business and make commission on each sell..And it's actually great business idea.Before moving for platform to sell apps first you should know about your  apps value and  mainly depend on.
consistent in downloads app

Purpose of apps

Platform for app(iOS apps get you more money as compare to android app)

Revenue generating
So now let me start with no time…
Best platform to buy & sell your apps
1. flippa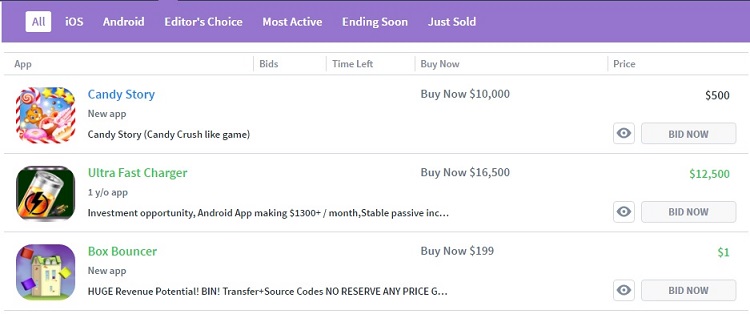 This platform help you not only apps but also any website and domain too.. Over 600,000 users on Flippa are ready to buy your apps so chance to get buy your website is probably high.
Platform available for both Android as well as iOS app and you can find interview od best seller so you can learn tips related selling apps.
2. sellmyapp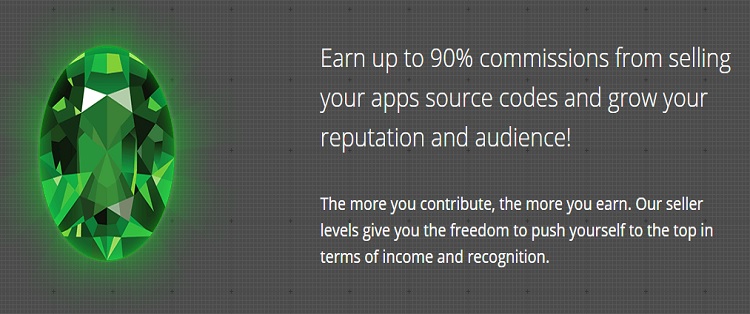 If you sell your android app source code here then you can make up to 90% as commission of total earning. here also you can sell androids apps as well as iOS app.
3. Chupamobile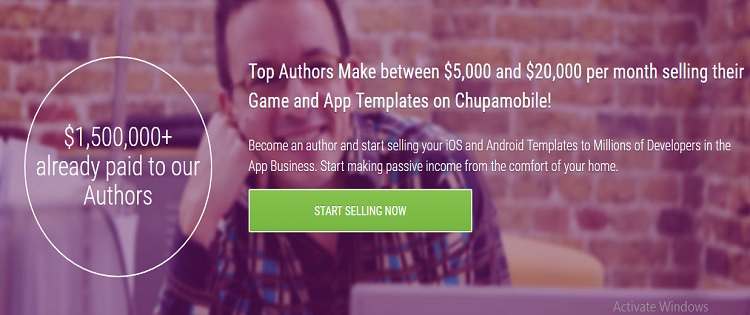 You can use this platform to sell app templates and also source code of games app. As per chupamobile top author can make between $5,000 and $20,000 per month. You can sell template of iOS as well as android app.
Once your apps get sell then you will get 60% of all revenue and Listing your App is completely FREE.
4. sellmyapplication
Here you can not only sell android, iOS or windows app but also their source code and make money. this platform not charge any commission on profit but it take flat fee to list an ad and that's it!

5. selltheapps
If you listed your app on this platform then buyer will send you offers, you can negotiate the price and conditions with the buyer. Once you ok with price then you can send source code to buyer and get your payment.
Selltheapps not charge single penny for listing and selling app using their platform. Also your information is protect anf you can discuss with any buyer through integrated message service.

6. appsplit
Appsplit not only provide you platform to sell your app but also get you chance for crowdfunding as well as find talent for your app. you can sell android as well as iOS platform application easily as if you just have idea about any app then also you can share and get money from buyer.

7. sellmysourcecode  (Not app but app source code)
If you are android developer then this is best platform to sell your source code. You can sell android as well iOS source code. This platform separate all apps by their purpose so any buyer can easily search his niche app. As an author you will get 90% of revenue on each sale.

8. fliptopia
If you are selling your app through this platform then you need to provide each and everything from source code to Android Credentials to all icon and if you have more than one similar apps or other platform apps like iOS then also you are obligated to sell that also.
This app initially take 50% of money from buyer and rest 50% via PayPal which is sent to the address you provided.

Hope you like this post and start selling your unproductive app or start apps flipping work and make money. Every one should listed their app here even you are willing to sell or not. so at least you will get backlink and traffic from this site.