What do you think? Any online survey jobs can help you in getting money?
Is it just another scam or reality?
So before I give answer of this question let's understand why some one pay you for completing online survey and  what this survey all about?
Actually many companies need information from real user about their product, their service and some time user information for their research so they reach out to user to ask opinion and that way they called survey
Survey is actually an opinion about something. It might be a household product to cosmetics to any other kitchen goods or any thing we are using in our daily life.
But why people provide all such information or fill survey?  They surely need something in exchange of their time and hard work to fill survey…so companies come with such sites where you will get money by doing online survey jobs.
I hope now you get idea how one can earn by online survey jobs..correct?
Actually In these days of high demand of  jobs, people are looking for another alternative of income and most of them approaching for an easy source of making money online. 
I feel this is simplest way of online earning for a beginner  by just providing your feedback and real opinion.
In this post we are listing you few legitimate sites where you can do online survey jobs in free time & make decent money but before start I recommend to read Things remember before join any survey earning site. So let's start without any further delay. 
Best site to get online survey jobs
1. Toluna -Survey made just for you
This is one of most used and trusted online survey sites that help people to earn money online by filling survey.you just need to give your input to brands and corporations which influence future products and services.
Question you face in survey depend on your demography, sex, age and many other factors.
Here you can do as many surveys as you can & even you can fill survey by using mobile site. You can check their android and iPhone apps too which is available in many languages. 
users geography: world wide
Payment: PayPal or cheque
Alexa ranking:-4,644 (Feb 2017)
Feature & Condition
You should be more than 18 years.

Registration to Tolna is completely free of cost.

Most of survey and questionnaires take 15-20 minute.

You will be awarded with 500 points as a bonus of joining and redeem once reach 20,000 point.

You need to have a PayPal account to earn the money.

You can win gifts, cash, and test products.
Where: This is covered in Asia, Europe, North America and Oceania. Tolna pay you more than other sites and have no maximum limit of earning.
Note: Please try to fill legitimate information so company also get benefit with your opinion and you will not confuse in next time survey.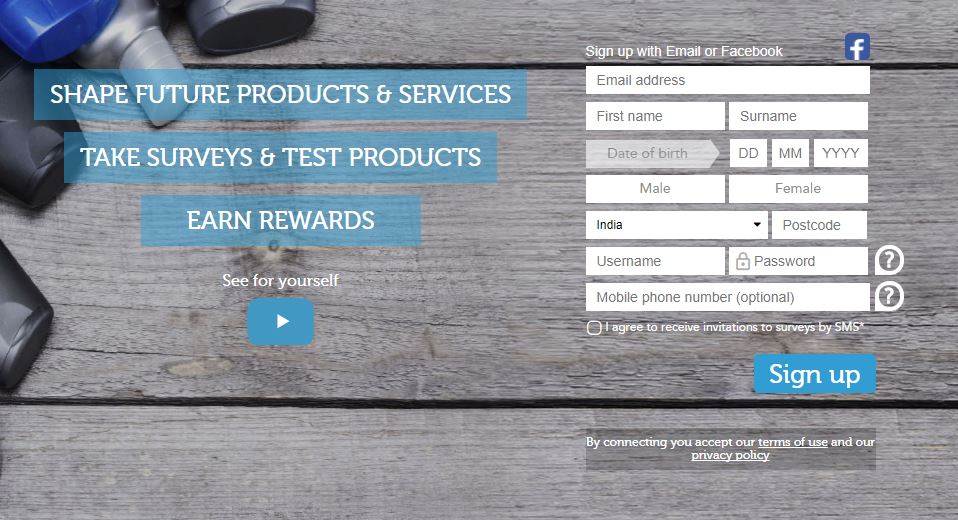 [button link="https://in.toluna.com/" size="big" align="center" target="_blank" icon="momizat-icon-file"]Survey job on toluna[/button]
You might like to read: How does paypal work : a beginner guide
2. Mysurvey – Discover the power of your opinion
This website providing you survey task which you can complete anytime, anywhere via PC, Laptop, Tablet, Cell Phone or Mobile App.
Similar to other website this website also ask your opinion on future product and service. As per website they rewarded USD $32 million+ to their worldwide members in 2014.
Users Geography: North American, European and Oceania regions.
Payment: PayPal or cheque
Alexa ranking : 3,237 as per Alexa (June 2016)
Feature:
Membership of this website is free of cost.

No skill required to accomplish this task.

You can earn $5 USD per survey.

Survey would take no more than 20 minute to complete.

You can earn reward in form of Paypal money, Amazon E-certificate and some other company gift voucher.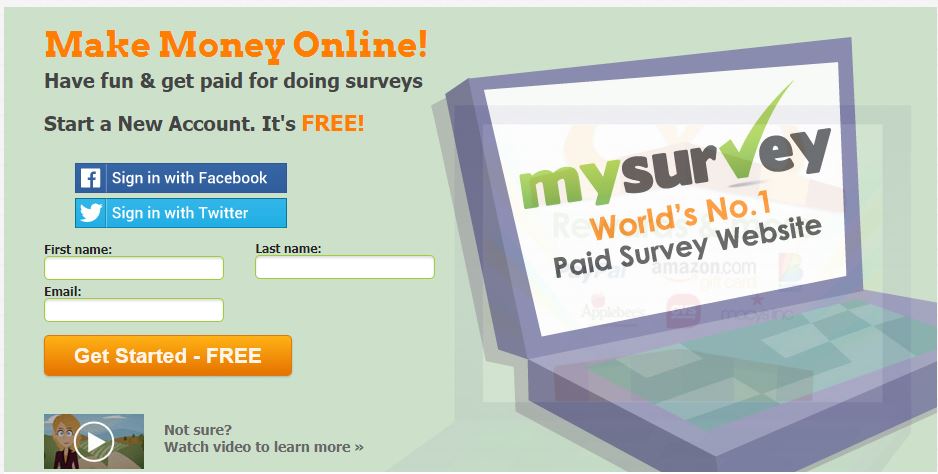 [button link="https://www.mysurvey.com/index.cfm" size="big" align="center" target="_blank" icon="momizat-icon-file"]Survey job on musurvey[/button]
3. Myview
This platform ask your opinions on everything from global brands to entertainment and more. They use this information for their research work and in exchange of this they provide you few bucks of each survey.
Myview is powered by Ipsos, a leading global market research company. People consider Myview is one of the respected site for online survey job so best to go with this site.
Alexa ranking: 13,022
User geography: More than 80 countries.
Feature:-
Most of time survey do not take more than 20 min.

Cash rewarded once you complete survey.

24*7 customer service available.

Amount of survey depend on topic and length of time it take to complete.
Note:- Provide legitimate answer as it help to create new product of company.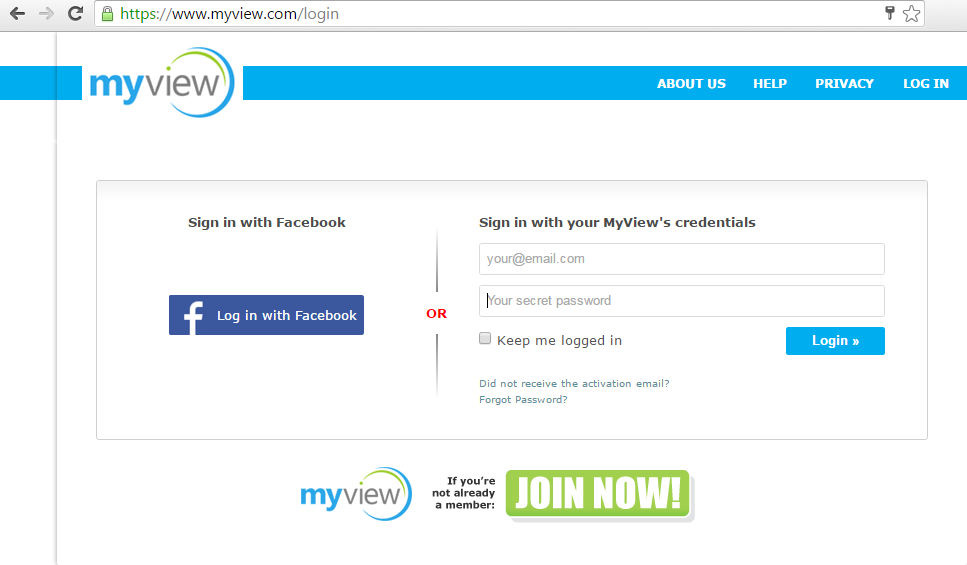 [button link="https://www.myview.com" size="big" align="center" target="_blank" icon="momizat-icon-file"]Survey job on myview[/button]
4. Tellwut -Tell what you think
Tellwut provide platform to fill online survey but it allow only 2 survey in a week and only one member from one household can register. So before registration for second candidate please keep this thing in mind.
You can Ask questions, share opinions, provide insight, resolve a debate, or settle a score. 
Alexa: 178,740 (Feb 2017)
Visitor in a month: 425 k
User geography: USA & Canada
Earning:
you will earn 100 points by just sign up.

By just provide additional information earn 125 point.

Refer friend earn 25 points.

Answering any question earn 5-15 points.

Post your own question earn 10-20 points.
Feature & condition:
Reward only redeem for people who reside in US and Canada.

You can redeem point once reach at 4000 point.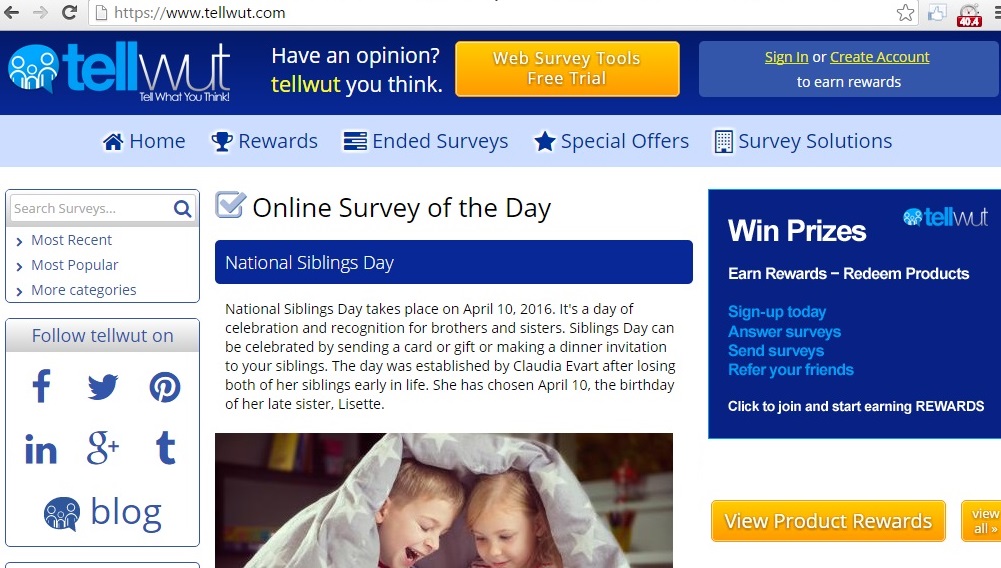 [button link="https://www.tellwut.com/" size="big" align="center" target="_blank" icon="momizat-icon-file"]Survey job on tellwut[/button]
5.  Cashcrate
Cashcreate is not a survey company that means it is taking survey for other companies. Here you can earn money by taking part in daily research survey for companies that need for their future product and services. 
Cashcreate offer verity of task to earn money like shopping, completing short offers & referring other people.
Earning by referral :
Alexa Ranking : 48,571 (Feb 2017)

Feature:

No fees to join Cashcrate.

You can earn $1 by just sign up.

You will get at least 2 survey daily, that pay you $0.80

for each means you can earn $50.00 in a month.

Payment proceed by 20th of following month and once complete minimum amount of $20.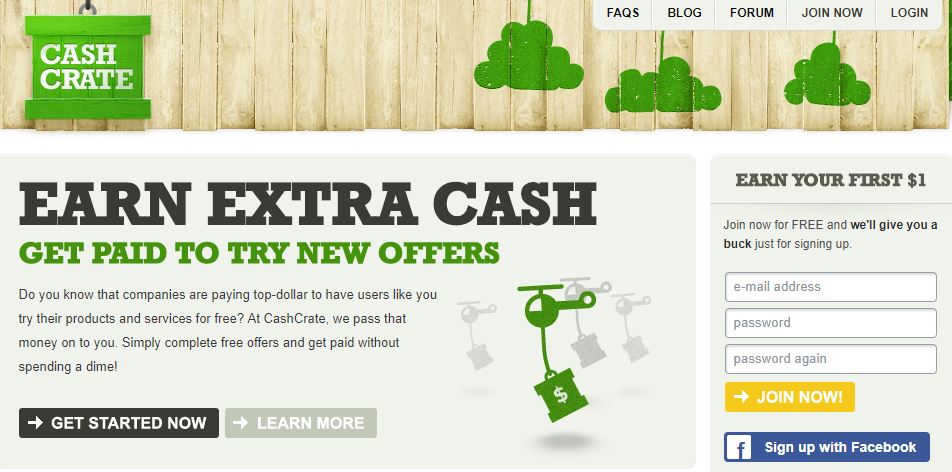 [button link="http://www.cashcrate.com/" size="big" align="center" target="_blank" icon="momizat-icon-file"]Survey job on cashcrate[/button]
6. Swagbucks
Swagbucks offer many way of earning like searching, shopping, playing games, discovering  & online survey.
You just need to give 20 minute time to complete one survey and earn approx 70 Swagbucks point as most survey earn you upto 70 points .
Alexa: 726
User per month:19 Million(April 2016)
Feature:
You can join this platform in free of cost

Earn point called SB and redeem them for free gift card.

You can do survey on android, iPhone and iPod.

You can redeem SB point from Amazon, Walmart, Paypal and many more big companies.

Swagbucks claim to pay more than $120 million in cash and gift.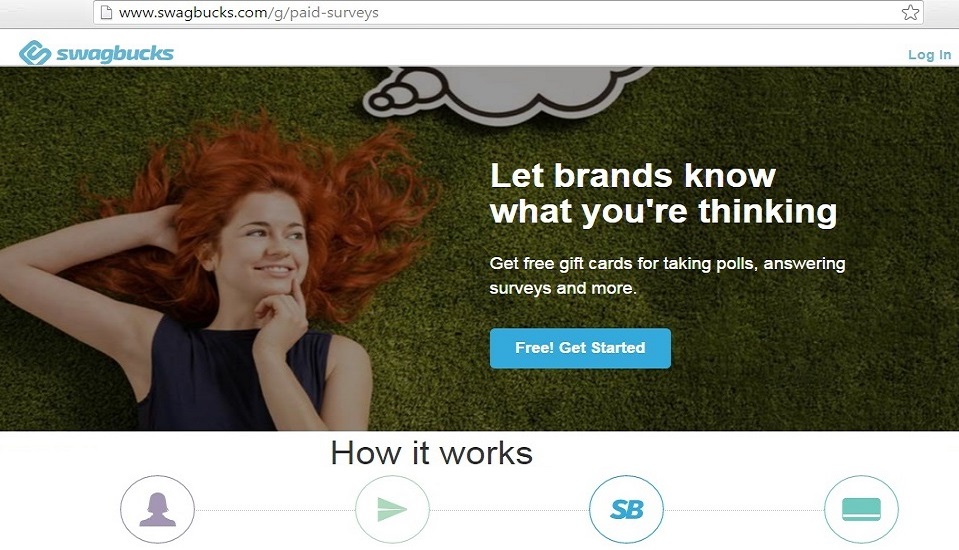 [button link="http://www.swagbucks.com/g/paid-surveys" size="big" align="center" target="_blank" icon="momizat-icon-file"]Survey job on swagbucks[/button]
7. Globaltestmarket
This website provide you earning by completing paid survey & question in survey depends on question you fill while registration.
Your earning can redeem by product available in their catalog include Amazon, PayPal, Macy's, Kohl's and UNICEF charity donation and depend on country.
User geography: Americas, Europe and Asia Pacific.
Alexa ranking:1,987
User monthly:13 million (April 2016 as per similarweb.com)
Feature:
No cost of joining globaltestmarket.

Website claim for rewarding $32 million + in 2014.

You can earn up to $5 per survey you complete.

It only takes you around 15 minutes to complete a survey.

You can complete survey via PC, laptop, tablet or mobile

reward amount depend on survey length and the urgency.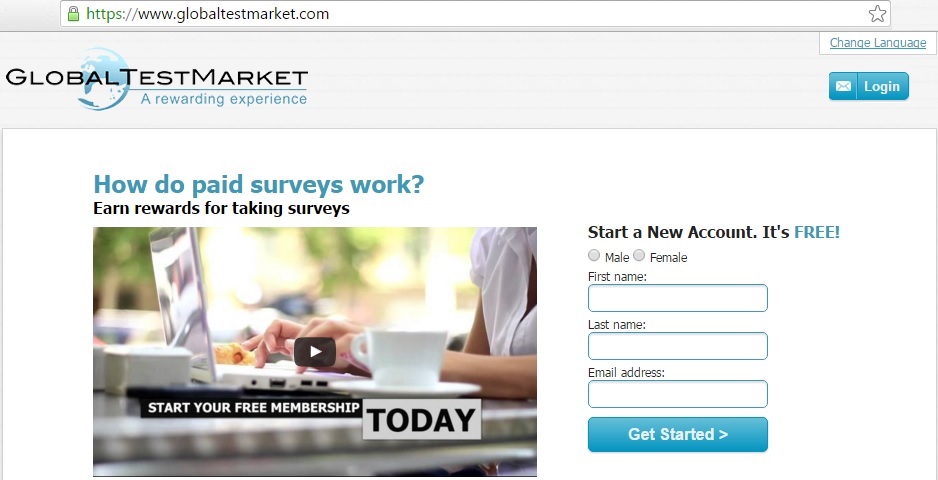 [button link="https://www.globaltestmarket.com/" size="big" align="center" target="_blank" icon="momizat-icon-file"]Survey job on globaltestmarket[/button]
Below find more website where you can earn money by just completing small survey.
Hope you go thorough above Online survey sites and start earning money…have a nice journey 🙂