Dave is the youngest child of William Davide Chappelle III, an Antioch College professor in Yellow Springs, Ohio, and Yvonne K Chappelle Seon, a Howard University professor who also worked at the University of Maryland.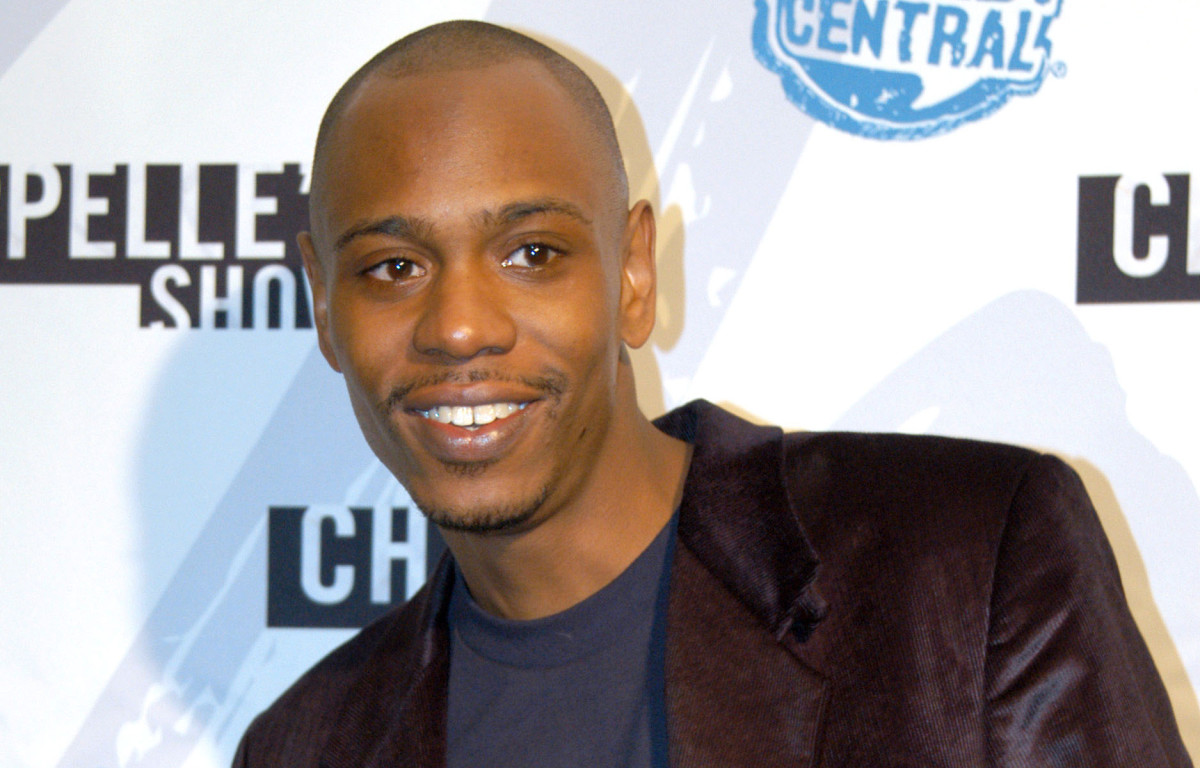 Dave Chappelle, born on August 24, 1973 in Washington, D.C., is an American comedian and actor best known for co-creating, writing, and starring in the ground-breaking television sketch comedy series Chappelle's Show (2003–06).
Dave Chappelle's ability to take stories from his own life and turn them into something that people from all walks of life can enjoy is part of what makes him so funny. Chappelle has a gift for finding humour in his life and sharing it with the masses, whether he is talking about his family, friends, or simply commenting on the state of the world from his perspective.
Education
In terms of his education, Dave attended Woodlin Elementary School, and it was during this time that he began showcasing his comedic abilities. Dave became completely obsessed with comedy after discovering Eddie Murphy and Richard Pryor. He studied theatre arts at Duke Ellington School of the Arts, and soon after matriculating, he was off to New York City in pursuit of his career.
Career
He moved to New York City after graduation and made his stage debut as a stand-up comedian at the Apollo Theatre, but he did not have much success. He didn't give up and eventually made a name for himself on the comedy circuit and made his film debut as' Ahchoo 'in' Robin Hood: Men in Tights. '
In 1994 he appeared as a supporting character in the film 'Getting In.'
He co-starred in the American sitcom 'Home Improvement' with Jim Breuer in 1995. The duo was so successful on screen that they were cast as leads in the sitcom 'Buddies.' Jim, on the other hand, was fired, and the show never really took off with the audience.
In 1996, he co-starred in the hit film 'The Nutty Professor' with Eddie Murphy, his inspiration and idol.
In 1997, he had a small role in 'Con Air,' and the following year, he had a major role in 'Half-Baked.' Following the success of 'Half-Baked,' he appeared in an episode of 'The Larry Sanders Show,' and was cast opposite Tom Hanks in the film 'You've Got Mail.'
In 1999, he played a minor role in the film 'Blue Streak.' The following year, he made his first HBO appearance in an episode titled "Dave Chappelle: Killin 'Them Softly."
'Chappelle's Show' aired on Comedy Central from 2003 to 2006, catapulting his career and landing him a multi-million dollar contract. However, the show's production was halted when he went missing while on a trip to South Africa.
In 2006, he went on a promotional tour in the United States for the documentary film "Dave Chappelle's Block Party." The following year, at the Laugh Factory Sunset Strip Comedy Club, he set a stand-up comedy record of 3 hours and 50 minutes.
From 2008 to 2013, he appeared twice on 'Inside the Actors Studio.'
Awards & Achievements
He is ranked 43rd on Comedy Central's list of "Comedy Central Presents: 100 Greatest Stand-Ups of All Time."
With a net worth of $12 million, he is listed on Forbes' "Celebrity 100" list.
Dave Chappelle's net worth is $50 million as of 2021, making him one of the world's wealthiest comedians.
The Woman Behind the Comic and His Children's
Dave Chappelle's wife, Elaine Erfe, who is of Filipino descent, has been his wife since 2001, and she is not like other celebrity wives. Elaine isn't interested in fame, and we'd even go so far as to say she despises it.
The couple has two sons named Ibrahim and Sulayman, as well as a daughter named Sonal. He currently lives on a 65-acre farm plot in Ohio with his family. He also owns a number of other homes throughout the United States.
Some interesting facts about Dave Chappelle's
Chappelle's professional achievements speak for themselves:
Winner of two Emmys.
Grammy Award winner three times over.
Sticks & Stones' best comedy album in 2020.
Winner of the 2019 Mark Twain Prize for American Humor.
He has appeared in more than 18 films, including A Star Is Born, You've Got Mail, and The Nutty Professor.
He converted to Islam in 1998.
From 2003 to 2006, he directed his own sketch comedy, Chappelle's Show.
stand-up specials were released.
Conclusion:
Dave Chappelle is an American comedian and actor best known for co-creating, writing, and starring in Chappelle's Show, a ground-breaking television sketch comedy series.
We hope you found this post informative. Please leave any questions or comments about the preceding article in the section below. We will gladly help you.