WordPress provide basic facilities for user management by which you can provide different role for different user. Every user do not  need same rights..as each have different task so by role we can define a set of tasks for a particular user .
WordPress provide 5 different roles and each roles has pre-defined set of capabilities. Here you will learn about each role and way to assign role.
WordPress roles
1. Administrator: Admin role has full rights to do any thing like dd any plugin to change any theme to edit or add any content means king of country.
2. Editor: Editor has rights to add and edit post, edit any other user posts and also publish any post.
3. Author: Author can write post and publish own post but doesn't have rights to edit another user post.
4. Contributor: Contributor can write post but can not publish any post.
5. Subscriber: Permanent & basic member of blog. Has right as guest but doesn't need to log in again & again for comment any post. He can also edit own profile and wordpress dashboard.
Steps for WordPress user management
By default WordPress consider your User ID (which you have been using to access your blog) as administrator role.. in order to see just click on All User under Users menu in left side as below.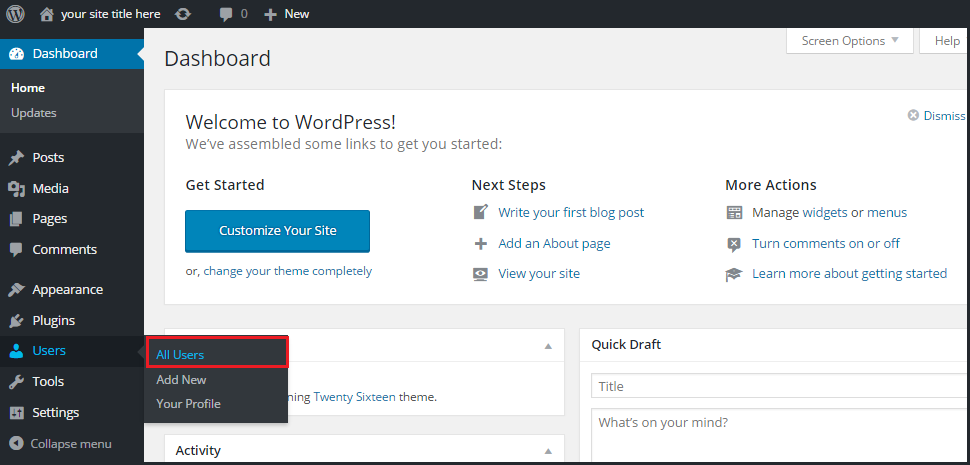 Once you click then you can see below administrator role given to your user ID.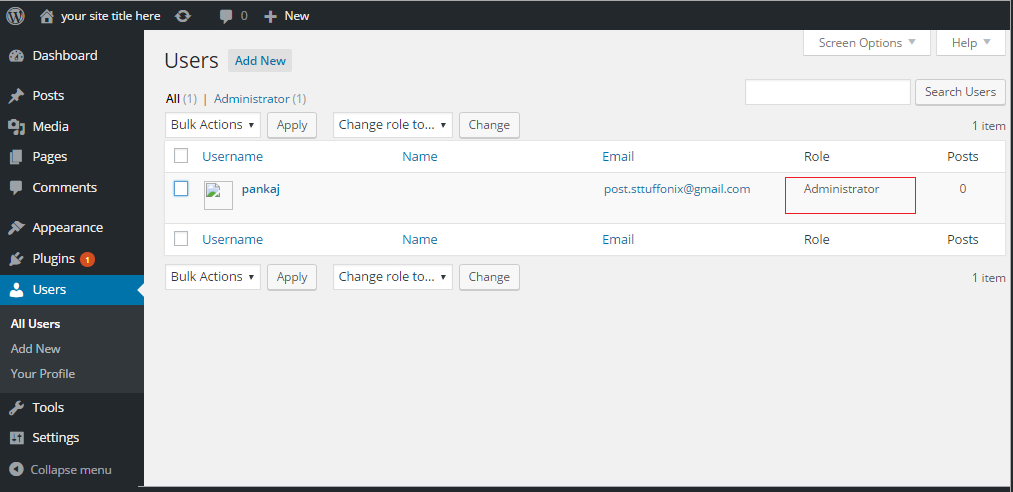 Now we are going to add new user and provide role which we defined above…so to accomplish this task open Add user sub-menu as below.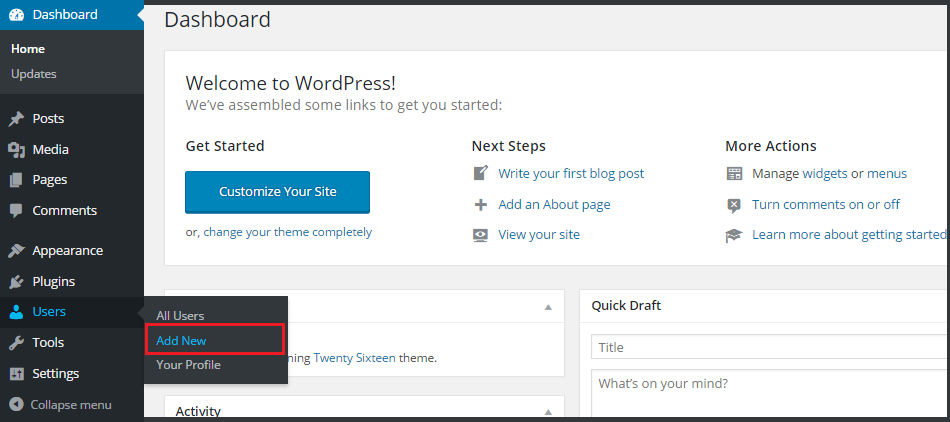 And Provide information like below:-
Username:Required field and provide unique user Name.
Email: Required field and Provide New user email.
First Name: Not required field, fill in the user's first name
Last Name: Not required field, fill in the user's last name
Website: Not required field, provide users website URL.
Password : Choose strong password and do not send password to users mail so leave option unchecked.
Role: Select appropriate role for user from given dropdown.
Once you provide all information then click Add new User .

Tips:- Do not use admin or administrator as user name otherwise chance to trap by hacker would be more.
Conclusion
For better management of WordPress blog, Please remove all user which are currently not in use except administrator and editor.
There are many plugin also available for WordPress user management efficiently so try to install any of plugin and be safe …have a great journey ahead..
Note: Before provide any access to user please remember administrator can remove other administrator and editor can delete content or make any wrong changes. it may affect your security so please be careful..