Social media comprises of a major part of our lives on a day to day basis. There are several social media applications like Facebook, Twitter, Instagram, Snapchat, etc. that have taken hold of our lives in a very strong way. 
While it is fun to use Social media apps, they can also be used in order to promote business and make a considerable amount of money off it.
Creating a business and marketing on Social media might seem to be an easy task but isn't so. It is often difficult to keep track of these applications at one go. If you want your website do well; you need to have a good presence in all the social channels.
To help you out in managing all your social media, we present to you top tools used by people all over the world to do so.But before before begin let's know some basic information.
How to choose a right social channel?
There are many social channels available now and the mistake we often do is that we strive hard to be there in all of them. You need to select your audience and target them with right content on the right social Channel.
How can create the information you want your audience to read in blog, video or picture format. With different social channels come different forms of communication and audience.
Narrow down on how you want to share your information so that managing your social channels can become easier.
Best practices to manage multiple social channels
Let us now discuss on the ways in which we can maintain our social channels, keeping our audiences hooked to what we have to offer.
1. Make sure your content is unique on every social channel. You have to ensure that you put the right content on the right channel. Each social network addresses a different as well as same audience. You need to keep this in mind when designing your content.
2. Frequency of the posts is different for each social channel. For example, you can post once on your Facebook page and promote it for multiple shares. You can keep sending tweets with small messages and updating about your work. You can check our post on Best time to post on social media.
Each channel works differently and hence the frequency of posting is also different. Make sure you do not irritate your audience by too many posts.
3. Content should not be a SPAM You need to ensure that the content that you are sharing does not act like SPAM messages. If it is too self-promoting then the readers will soon lose interest in what you have to say. Make sure that your content is a mix of promotion and about the product.
4. Do not post if it is not needed. Make sure you are not bombing your viewers, followers, friends every second of the day with the information that they don't need or are already aware of. If you have something new and exciting to share you should utilize the right channel with right content.
It can be quite tiring and confusing to manage social channels and you might end up in posting a content that you should not! How can we solve this problem? Simple – Start using a tool to have an efficient way of sharing posts across many social channels.
Social media management tools
1. Hootsuite(Free & Premium)
Hootsuite is one of the most popular tools that can be used to manage various different social media mediums. This tool has several important features that make the job of social media management fairly simple and easy.
Some of the top features of this tool include,
Publishing content quickly,

Ability to reply to multiple messages quickly with a single click.

The feature to track your growth as well as likes/comments on your posts on the social media.
There are two different versions for Hootsuite, they are known as the free and the premium versions. While the free versions provide the basic functionality, the premium version has some added features that would interest you in case you would like to invest some amount of money in the tool too.
You can connect with 35 social channels using this one tool and monitor the social engagement giving you an idea how your social presence is doing.
With different versions of the premium Hootsuite, you get a different amount of access to their servers. For example, for a higher price, you will be able to put in a higher number of social profiles. The Hootsuite community will also provide you with the necessary training needed to manage and run the tool.
You can watch official series of Hootsuite videos and learn how this tool work.
[mom_video type="youtube" id="-qZuCMbNgII" width="500″ height="320″]
Hootsuite is a must have tool for the purpose of promoting your business or for managing your various different pages on different social media websites.
[button link="https://hootsuite.com/" size="big" align="center" target="_blank" icon="momizat-icon-film"]Check Hootsuite tool[/button]
2. BuzzBundle
Another one of the famous social media management tools includes the BuzzBundle. BuzzBundle is equally good when compared to the Hootsuite tool. Some of the salient features of the BuzzBundle social media management tool include,
Support for various different social accounts,

Relative ease of posting content as well as messaging on various different platforms,

Maintaining anonymity while posting on a social media,

Easy to go from one profile to another without having to leave the homepage,
The BuzzBundle tool too comes in two different variants, one is the free version while the other one is the premium version. The premium version is further divided into two categories based on the difference of the prices.
You can learn all steps of Buzz bundle by watching best video tutorial below.
[mom_video type="youtube" id="6mWkxj-5oCQ" width="500″ height="320″]
You can easily opt for a free trial in order to check and run the BuzzBundle before having to invest in the premium version to get your job done.
[button link="https://www.buzzbundle.com/" size="big" align="center" target="_blank" icon="momizat-icon-bubble2″]Check buzzbundle tool[/button]
3. Buffer (Free & Premium)
Unlike the Hootsuite and the BuzzBundle, the Buffer is a social media management tool that is managed by a large group of people.
While the authority to change and modify the Hootsuite and BuzzBundle lie in the hands of a few people, the Buffer is efficiently managed by a huge group that consists of individuals from various fields of expertise.
Buffer claims that over 3 million people and 2500 different businesses around the world use it on a daily basis in order to manage their social media accounts. Some of the features of the Buffer include,
Ability to schedule the posts for a later time and not post them immediately. This caters to the needs of the international public with various different time zones.

Easy of posting with multimedia as well as textual content,

Get easy access on your mobile device such as Smartphone or tablet with the use of the Buffer application.
Some of the different social networks for which buffer works efficiently include,
Twitter,

Facebook,

Instagram,

LinkedIn,

Pinterest,

Google+.
If  you want to learn how to use Buffer then you can watch Buffer official video series.
[mom_video type="youtube" id="5hJLTuQq4WQ" width="500″ height="320″]
Basically, similar to the first 2 tools on the list, there are two different versions of the Buffer tool. A free version as well as a premium/paid version.
There are multiple plans for the paid version unlike in the case of BuzzBundle which has only two different plans for the premium version of the tool.
As the price of the premium package is increased, the number of the social accounts handled increases too.
[button link="https://buffer.com/" size="big" align="center" target="_blank" icon="momizat-icon-stack"]Check buffer tool[/button]
4. SocialOomph
SocialOomph is yet another one of the top social media management tools that is used by millions of people around the world on a day-to-day basis.
SocialOomph is not nearly as fancy as the other tools on the list, but it gets the job done. With a simple interface, it will not take you very long to figure out how the application works.
Some of the social media links where the tool works efficiently include, Twitter, Facebook, Pinterest, LinkedIn, Tumblr, RSS feeds, blogs, and Plurk.
The basic features of the SocialOomph tool include
A secure database to log in and save passwords,

Automatic sending of a direct message to new followers on various social media,

Usage of up to five different Twitter accounts simultaneously.
If you want to learn how to use SocialOomph then please check out below video.
[mom_video type="youtube" id="rvmf2RKrpWA" width="500″ height="320″]
You can either opt for a premium paid version of the tool or can use it for free with some features missing. You can also use the paid version of the tool for a period of seven days for free to get an idea of how the professional version looks like.
[button link="https://www.socialoomph.com/" size="big" align="center" target="_blank" icon="enotype-icon-location2″]Check socialoomph tool[/button]
5. Tweepi
The last social media management tool on the list is the Tweepi. If you are looking for a tool especially for increasing followers on Twitter, Tweepi works best. Some of the features of the Tweepi tool include,
Follow/unfollow the proper people required to publicize your account,

Unfollow the people who are not using their Twitter accounts on a day-to-day basis,

Use several filters to help you in the growth of the number of your followers on Twitter.
You can learn how to use Tweepi and get huge follower on twitter.
[mom_video type="youtube" id="Tcatphn_VKs" width="500″ height="320″]
The Tweepi comes with a free as well as a paid version. The paid version is further divided into Silver and Platinum packages that have some premium features that are not available for the free version.
[button link="https://tweepi.com/" size="big" align="center" target="_blank" icon="momizat-icon-twitter3″]Check tweepi tool[/button]
6. IFTTT
IFTTT is an automated tool that helps you to post content on your social media instantly. For example, when you write a new blog and publish it, IFTTT can automatically send a tweet regarding your post. It works very well with Buffer and hootsuite.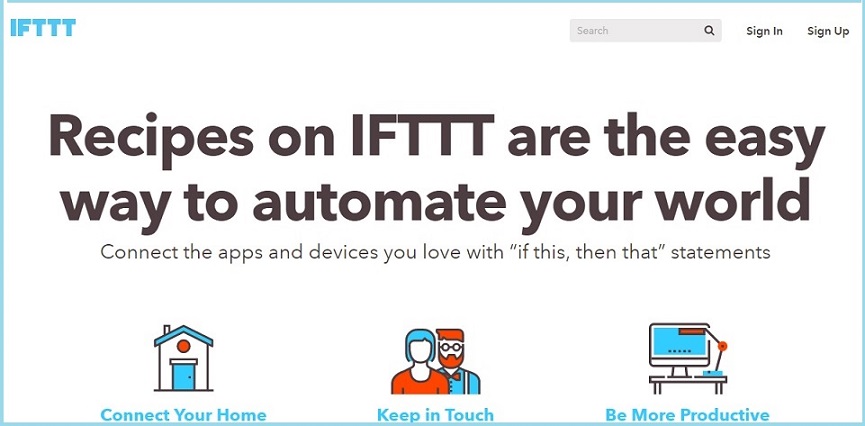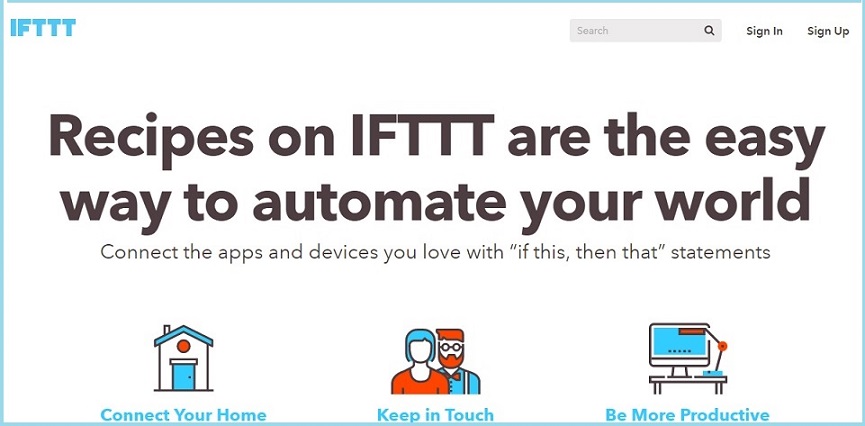 [button link="https://ifttt.com/" size="big" align="center" target="_blank"]Check IFTTT tool[/button]
7. SocialFlow
This is a business solution that helps in monitoring the engagement on the site. It helps in identifying the peak time to share your post to get maximum visibility.  To predict the traffic flow, it monitors real time conversations to identify the best time  for publishing.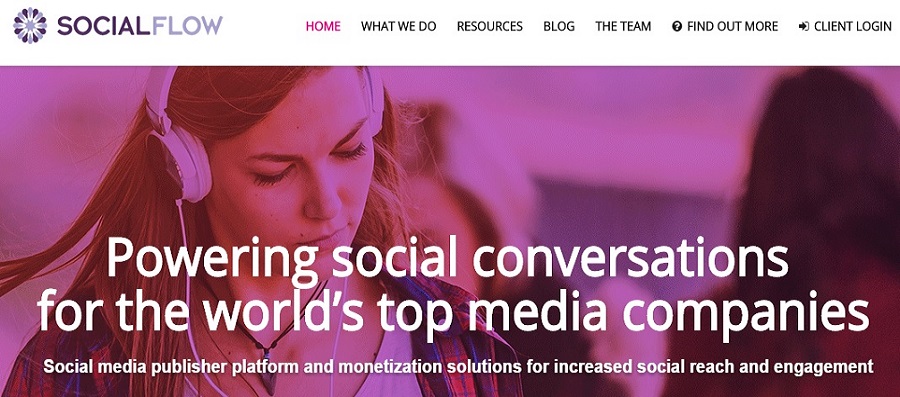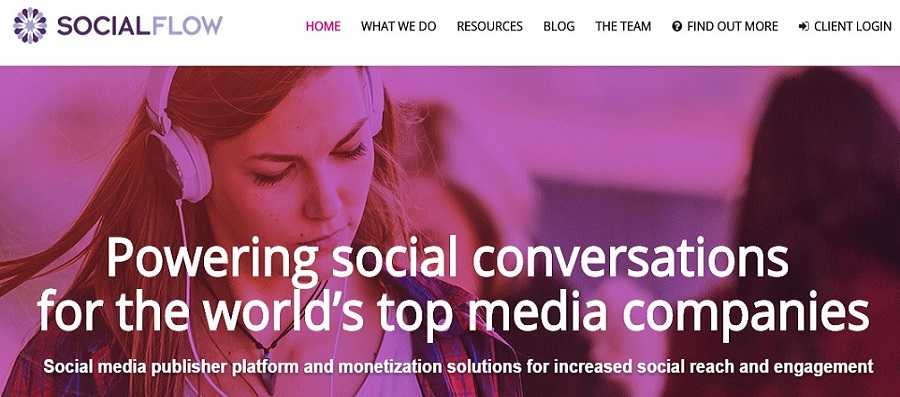 [button link="http://www.socialflow.com/" size="big" align="center" target="_blank"]Check socialflow tool[/button]
8. SproutSocial
It is a powerful management tool for social media where you can ensure that you never miss a message. It schedules your message on social channels ensuring the content is posted on-time. It also has analytical skills to let you know how your content is doing in social market.


[button link="https://sproutsocial.com/" size="big" align="center" target="_blank"]Check sproutsocial tool[/button]
So these were the top 8 social media management tools that you can install in order to ensure that you rock the social media world with tons of followers and great posts. If you are looking for big list then you can check here tools for Social Media Automation.
Hope you like this blog post and please write us in comment if you know or using any other best social media management tool.