Building the identity of your brand is not easy. You have to work hard, post more photos, hire an intern if you can to handle social media and marketing etc. More importantly, you have to get going as soon as possible. If you've been trying for long to get more followers on Instagram for your brand, look no further. We have some really nice and interesting tips and ideas that will grow your brand identity fast on instagram. Keep reading to find out more!
1. Build your own community with a proper hash tag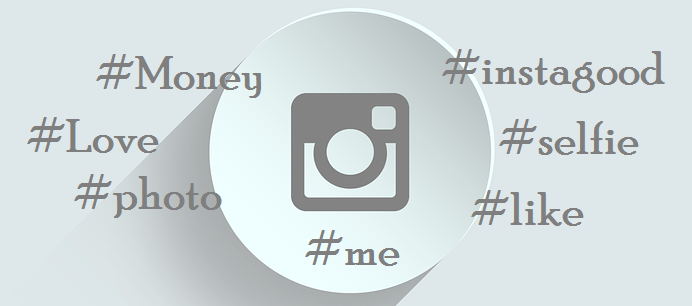 The best thing about using this particular strategy is that it can be used in several other social networks such as Pinterest and Twitter. It works wonderfully on instagram and is definitely a great way to grab more attention. Nike in fact had done a brilliant job with the winter campaign.
You can also do the same if you like and get more followers. They had a campaign that was launched last year in the middle of November. It helped them grab a lot of attention all over social media as well. What you must do is always focus on the hash tags. It is a great way to engage plenty of followers from around the world and get people more excited about the brand identity in Instagram.
2. Post regularly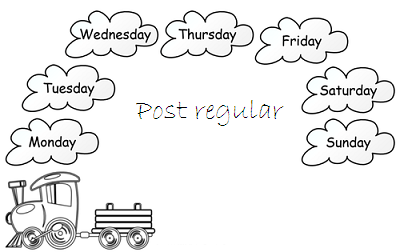 A second thing you must do to build brand identity in Instagram is post on a regular basis. If you want people to know about your brand, you must always work towards promoting them. Make sure you are posting one picture at least every day. And don't make it about anything.
You must use pictures that look attractive, are quality photographs and ones that will attract more followers. When you have more people to like your photos and follow you, they will automatically show interest in knowing about your brand. So be smart while making such decisions.
3. Use the good filters

It is easy to click good photos but often hard to decide which filter to use. To get more viewers and more importantly the right ones, you have to be able to engage them with better filters.
In fact, recent researches have stated that filtered photos are likely to get at least twenty one percent more views. What kind of filters would work best? Figure that out on your own. You will get plenty of options and previews before posting. Doing that will get more views and even better comments!
4. Try to get inspiration from others
Apart from using all the good filters, you can also do another thing. Take more inspiration from similar accounts. Search more hashtags and see how many people have a similar account and brand like you do and what they are doing to elevate and promote that. It will definitely help you a lot.
I actually do know of a friend who tried this technique and it worked wonderfully for her. She got so much inspiration from that and is now actually making quite a good name using her own brand.
5. Try some instagram video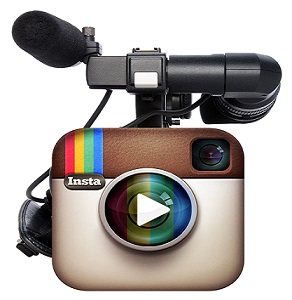 This method will definitely work if you give it a shot. I know a friend who wanted to build her own makeup company and brand that made organic and healthy products only. She started posting pictures of organic makeup, hot women wearing her makeup and most importantly a few videos of women doing makeup. Now that really helped her to get a lot of followers. Instagram has recently increased their video length from 15 seconds to 60 seconds.
So now she has a proper and quick makeup tutorial done within that time and looks like a lot of people are attracted. Today she's earning quite some money with her own makeup brand. You could do the same if you give Instagram video.
6. Like and comment a lot
Hire an intern if you want to handle social media because they might have to work a lot. You can ask them to like photos, comment on them as much as possible so that there are more people and more followers on your Instagram account.
People will be more attracted when you show interest and help you grow your brand identity in Instagram.
7. Promote instagram wherever possible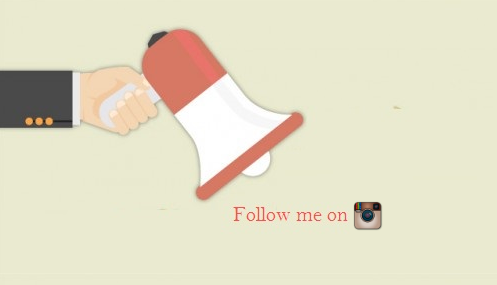 A final tip we think would work wonderfully for you is promoting instagram everywhere. If you are posting videos on YouTube regarding your brand or company, you can towards the end ask someone to follow you on facebook and instagram. Be more active on social media too. See where you can post more facebook and instagram related photos. See where you can give people more links and ideas. Quora would be a good place in that way. People would definitely show a lot of interest in your work if you start working on promotions.
Hope you like this blog post…If yes then please subscribe this blog, follows us on twitter, like our Facebook page and if you have any doubt or want to add something then please write us in comment or contact us.
A big thanks for reading