So do you want to secure whatsapp?
Now a day people use whatsapp not only for sharing jokes and photos but also share some private and secure information.
You also do the same? But what you do if some one take your mobile and check all secure or private information.
trouble for you..correct?
So here we are sharing you simplest steps to secure your whatsapp messenger by not using other app but it's internal feature only.
Firstly open your whatsapp messenger and click on 3 dots at top right side. Then select setting options.
Next select Account option and then click on Two-step verification option.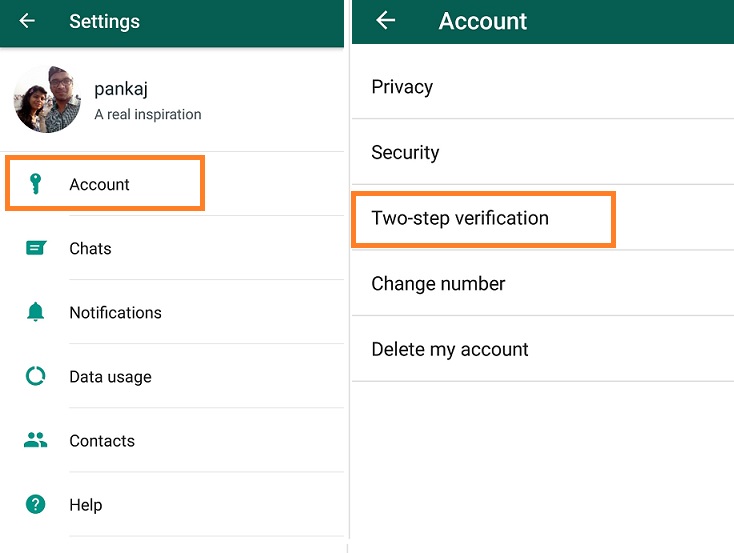 In next step you need to enable two step verification and then provide password to lock whatsapp.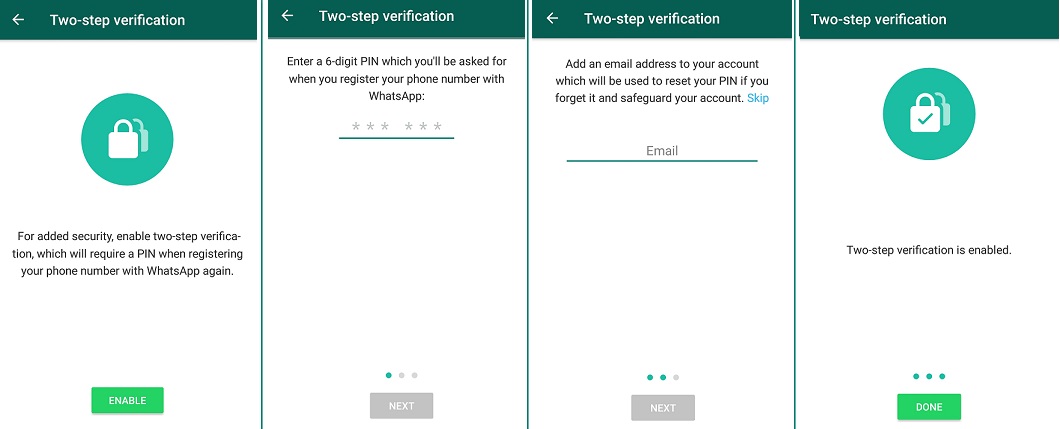 Once it enable then whenever you open your whatsapp messenger then it ask to provide credential as below.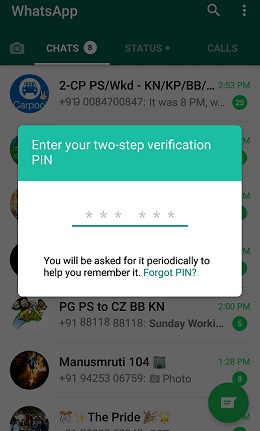 Done…Now you can disable and change password. You can also change given email to recover password.
Hope you like this post and now you can easily secure your whatsapp messenger.