All the bloggers and digital marketers consume lot of time and effort to come up with an original content to publish. One needs an idea, research, a witty and appealing way to write and present the information.
Imagine that you published a content used some SEO techniques, but someone else stole your content and is ranking better than you.
Isn't it frustrating?
You keep wondering, how did they do that? And sadly you can't do anything to know how it happened, or worse even if you know; you can hardly do anything to reverse it.
Thus taking precaution earlier is better than to repent later. With so many stealers on internet, just putting efforts on writing good content is not enough, protecting it is the major step one can't afford to miss.
Here are few ways by which you can protect your content and let Google know that your content is original.
There are three steps – finding the stealer, Ways to protect your content and what to do when some one copies the content.
1. Finding the copied content
The first thing to protect the content is to find the stealers. Google is getting smarter to identify the duplicate content, yet there are loopholes in everything and there are chances that few or many sites will copy your content.
To find the copied content many tools like copyscape and grammarly are available.
a. CopyScape

Copyscape isn't free, but the premium results are worth the cost. All one needs to do is to type the URL and copyscape will tell you, who all are copying your content.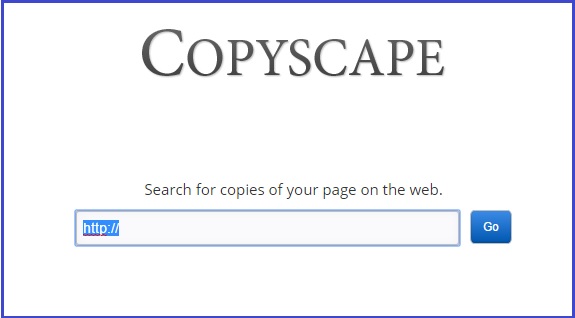 b. Google Alert
Other tool that one can use is Google alerts. It is one of the simplest tools to find the content duplication and stealing. One needs to put one of the lines from there content, and specify what kinds of website to be searched, then you need to mention your email address and you are good to go. Google alert will notify you from time to time, you can choose the frequency as per your choice.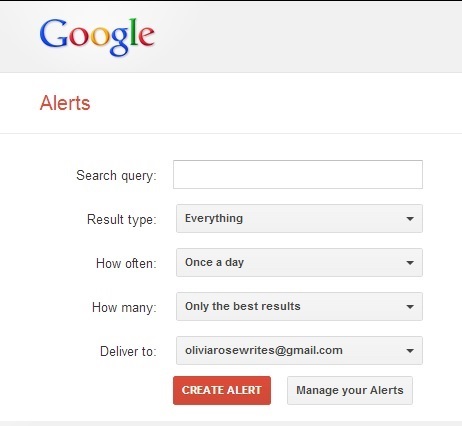 Or if you don't want to use any tools, you can simply copy one of the line of your content and paste it in Google search bar in between ("").
For extra protection of the content, one can disable the right click on the blog to protect it, but this trick is not enough. Using iTYNT script is a useful tool which helps the bloggers a lot; it creates back links of your site if the content is copy pasted by anyone.
2. How to protect content from getting copied
a. Getting Social
When you publish content, share links on twitter, the conversation with the readers with tweets and re tweets will help Google bot crawl faster for finding the content. 
Don't just post it on your blog but an effective social sharing and interaction helps a lot in protecting and publicizing your content better.
 b. Use Pubsubhubub
Though the name sounds funny, but the utility and the benefits are pretty serious. It is a powerful plugin. It lets know people in real time about the blog updates. Pubsubhubub is widely used by other services like Google alerts and Google reader.

There are following features in this app
Sends notification of blog updates to your network

Support for multi user installations

Can support multiple hubs
When your readers know about the content, the fans will come following. If they would prefer sharing it, then your content is famous and Google bots will crawl into your website.
3. Copyright notice
This is one of the method of protecting the content, you can mention the repercussion if people copy and use your content otherwise.
4. Google authorship
If you post something or the other often, then consider doing Google authorship, it helps you prove you are the original author and if someone steals your content than the domain of stealer is ranked far lower than yours. Thus it's a brilliant way to get all the credit you deserve.
3. How to take down the copied content
If you find that your content is stolen, you can take the following steps
a. Mail the stealer
All websites have the email id of the author, you can simply mail them and ask them to take content down and subtly say that complaint will be filed otherwise. The stealer will take down the content if he feels threatened, but if it falls on deaf ear there are some other serious ways to deal with it.
B. Reporting to DMCA
DMCA- Digital Millennium Copyright Act is a US copyright law that helps protect your content. They fight injustice against digital authors. If you find that your content is stolen you can ask Google to look into the matter. You can file a request at – Google legal.
Please also check how you can remove copied content from Google search by DMCA complaint.
c. Taking help of Google Webmaster tool
Now a days, each and every site offers an option for reporting the content Spam, be it Facebook, LinkedIn or any other site. When you find your content is copied, you can report it as Spam using the Google webmaster tools.
When you report it, Google questions you back with things like- do you think this content will violate your copyright, or your are the copyright owner and have right to raise the infringement.
 d. Find the website hosting service of the stealers website
One can easily find the hosting service, by going to 'who is hosting this' and type the URL of the stealers website, website hosting service removes the content, if you notify that the content is posted without your permission. This method often works far better than the Google webmaster tool.
Though Google is trying its best to identify the copied content, but it isn't all perfect. The above mentioned tips and tricks can help you protect your content better.
Do use it, as its hard work to write something original. Let us know if you have any other tips to protect the content.